Instruction
Go on view in a professional club. In addition to Russia professional basketball League operate more Superleague and Vysshaya Liga, which consists of groups A and B. Only 40 professional clubs in men and slightly less than 30 teams in women.The scheme here is pretty simple. Visit the official club website, find the phone of the administration in section contacts, contact them and Express a desire to play and train in their team. If the club is interested in player your role, quite possibly, you will be invited to come to the viewing. There are already all depends on your ability to show yourself in the best light. If you go to the club - get into the team, if not, do not despair.
Contact a weaker teamor a team from a lower League. Also there are Championships in which a play will be easier than in the Russian championship. At worst, there is Amateur basketball, where to get much more real than in professional basketball.
Prove yourself in the Amateur team. Here are the under the old scheme. Find the team contact, contact with someone from it and come to the viewing.
Organize with your friends your team. There is another way to play basketball in an Amateur League. You can create with your friends on the basketball team himself. If there are 10-12 players friends, you can declare a set in a command on sports forums. In parallel with the set, you can contact the regional Amateur League and learn from them the conditions of application of the team for the tournament. It is also worth to discuss in advance the conditions for participation of your team in the tournament. Ready to become a founder and captain of the team? This path is for you!
Contact a sports agent. If you feel that the Amateur level does not suit you, and you can play in the professional teams, then maybe you should get a basketball agent, who himself will be looking for you. Of course, if you do great. It is best to find an agent is through recommendations of friends athletes. You can also ask their contacts in one of the basketball clubs, where you will be viewing.
Advice 2 : How to get into a basketball club
Even the possession of sporting talent and many hours working in the gym allows not all athletes get to the desired command. There are certain steps that can significantly increase your chances to play in the basketball club. Consider what you will need specifically for that.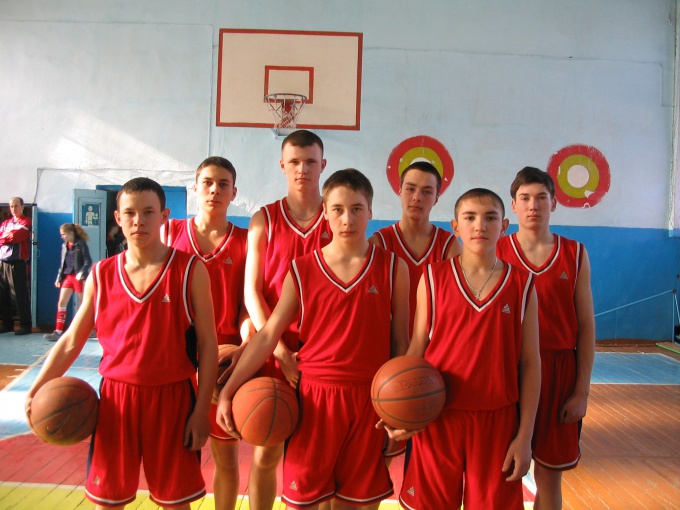 You will need
- Constant training and fees;
- Contacts with the team in which you want to play.
Instruction
Play basketball with the school time. This will help you to develop your skills on a professional level, while others are just useless things. So, don't waste your precious time. Play whenever you can. Use any time and show your skills in various competitions.
Attend various field basketball events. Now there are many sports camps during the summer and throughout the year. This will bring you closer together with professional athletes and coaches. This is an invaluable experience. Then just hone the skills that you have acquired on the sports training camp.
Learn the basics of the game of basketball as early as possible. Free throws, dribbling, rebounding – those core exercises and elements that need to master.
Join the school team and entrenched in it. Remember that you need to be in uniform, so forget about the long summer holidays. In the summer you have to train and do it hard. Participate in summer sports camps, teach the growing generation and join local teams. This will help you stay in shape and sharpen skills.
Play the basketball team of his University or College. Here you need to have to deliver yourself, because with time the student may begin your professional career of the basketball player. It is important to get noticed by coaches and team managers, with whom you will compete.
Contact with the coaching staff of the team to which you want to get into as a professional player. They need to know exactly what you want to cooperate with them. This will increase your chances. Go several times for training and play for this command, i.e. make you noticed. Also, try to get into the internal politics of a team and try to figure out which players she needs and there requirements. If you do everything correctly and will give the value of the coach and the team, you must take.
Note
The priority of the command in which you want to play. Find out exactly what you need, and the coaching staff.
Useful advice
Be leaders in your club and in every game give 100%.