Instruction
Don't bother with annoying questions to a friend in a difficult situation. Many people tend to withdraw into themselves in severe emotional grief. Therefore, all the requests of "tell me what happened, will only cause resentment on the part of the sufferer. The important thing is that you notice the anxiety and excitement of each. If he can't immediately tell you about the reasons for his condition, he did not impose their communication, and just be there.
To give a feel for friend support, even if you are not able to help with advice. The person experiencing grief, sorrow or disappointment, it is important to know that he is not alone. You can be around or offer to help in the home. Be calm and balanced. If one man survives, the other must give him a sense of calm and strength.
Be prepared to listen to other. When the first strong emotions lessen, person is important to speak out, to Express their experiences, feelings, fears - everything that had accumulated in his heart. Do not get stuck in his speech, don't interrupt, you better brew a calming tea with herbs or just hug and sit close. It is very important at this point to give a friend the opportunity to tell all the details and the reasons for its grief.
After you have listened to him, soberly assess the situation. From any of life's woes is a reasonable output, as well as all problems have solutions. On a calm, sober seems easier, so other so we need your help and thoughtful advice. Tell only real action, not fantasizing that everything will work itself out. Advice should be practical and specific.
Don't let negative assessments of what is happening, don't judge the actions of anotherthat caused trouble in his life. Now he needs help and support, the criticism in this situation is inappropriate, save it for another occasion.
Distract other problems. If you fail to pull it at a noisy party (which is not always appropriate), then go to the cinema together or just have a walk in the Park. People will feel your concern and that his feelings and mental condition of concern to you.
Don't let the other fall into a long depression. It's very bad for your overall health. Give him psychological help, let's talk about what all happens in life unpleasant situation that make people stronger. Real inconvenience - it's an experience. It is not necessary to give up, you need to overcome all the bad and strive for the best.
Advice 2: How to support a person in difficult times
One of the primary tests of friendship is the ability to support a loved one in difficult times. How you will cope in this difficult task, may depend not only on the mental state of your friend, but your subsequent relationship with him.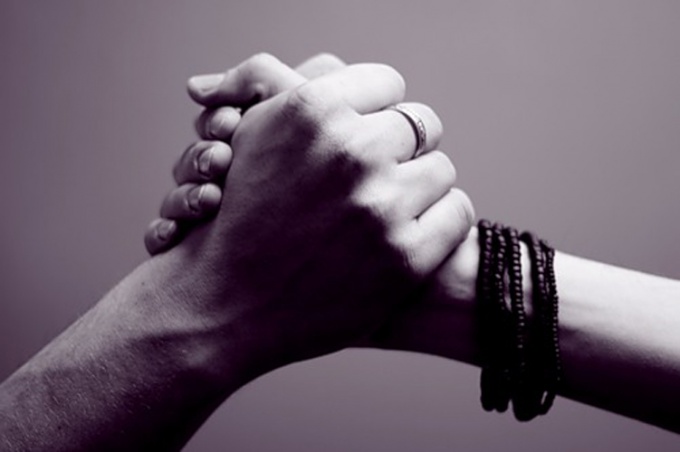 Instruction
The most important thing to support is the ability to listen. This is the first thing you should do. Prepare for the long outpouring of the other, do not interrupt and do not give advice – yet. Instead, substitute your shoulder, prepare a soothing tea, hug a dear person and listen.
After this important step is completed, all the tears poured, all the words spoken, it's time for your advice. Help your friend to deal with the situation, causing him to action. If a person, being upset, can not objectively assess the situation, and seen it in extremely limited quantities, help him to look at the problem from a new angle. Now you are the carrier of objectivity and sobriety, and this is a very important post, because what you would advise a friend, can be implemented.
Help your friend to escape. Most importantly - do not rush into the maelstrom of solving the problem, it is important to come to, to relax and unwind. And who, if not friends, best friends in this? Take the tortured suffering of a comrade on a positive event, arrange a theme party or Biking outside the city. All it will dispel the negative mood of your friend and give him hope for a positive resolution.
Let them know that whining is not the answer. There are times when, despite all the efforts and change of mood, after a time it goes back to the tears and complaints. You can not give up, but it is important to clarify to the person that the endless whining, the problem is not resolved, you need to be strong and to end it once and for all. This will contribute to your positive and proactive attitude.
Help to change the other. The one that got a sad lesson in life must add to his experience and therefore subject to change. If it is difficult to do it internally, start with appearance: new hairstyle, new style of clothing, a new interest. And internal compliance will not be forthcoming. Your friend will change for the better, will be more interesting, wiser and more experienced, and your relationship will gain amazing strength and confidence.
Advice 3: How to support a loved one in difficult times
Life is full of surprises, sometimes not very pleasant; there are those that feel very hard. But if there is your favorite person, loyal and reliable, even the most seemingly desperate situation seem not so bleak and sure to be resolved. Those difficult moments and test the strength of human relationships, but to pass these tests, you need wisdom.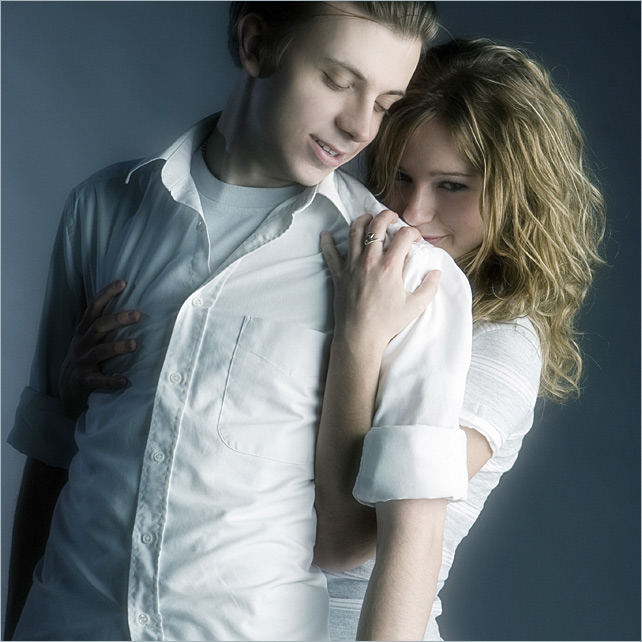 Instruction
Each loving woman immediately notices when close to her humans is kind of a nuisance. What to do in such cases, you will certainly be prompted by your intuition, but unfortunately, not all have the wisdom to behave to avoid being hurt the person even more. It is important to immediately pull myself together and try to calmly think about the situation. In any case, if your beloved is upset and experiencing stress, not increase it panic and irritation and around you don't create a tense atmosphere.
When there is a serious problem, very often men turn in on themselves. They don't know how to proceed and must first think about the situation. To a greater extent this applies to
men
. So give time to your beloved to come to, do not bother with questions and not impose their communication. When he can, he'll tell you all about myself.
And yet, beloved came to you; it is important to know that he is not alone. Stay close, try to surround it with its simple care and comfort. Cook him a delicious dinner, turn on some good music, give him what he loves. May not be amiss soothing massage, because it is in tension, which is necessary to remove and swing away the depressing thoughts.
No matter how complex the problem is, I need hardly immediately rush to do something. Need time to detach from it, to relax and unwind. Try to convince your friend to take a walk together somewhere in the Park, go to a movie, finally.
When the strongest emotions are dulled, a person immediately want to speak out, to tell me what he had accumulated in the shower. Your role is to listen carefully, not interrupting, and then a few words to Express support. Try not to inadvertently hurt his feelings. Do not give any helpful tips; now they did not need him. And no recrimination or condemnation, even if you see that he's wrong – because you want to help him, and not dig into the wound.
In this case, you – the objective side with a clear and sober head. Offer him real help, causing concrete action.
Don't let your loved one fall into a long depression, because it is very harmful not only for the psyche, but also for overall health. Give him psychological support. Of course, you are not a professional psychologist, but love needs help to function properly. Your tenderness and affection he needs.
Advice 4: How to support a man in difficult times
The ability to support a man in difficult minute depends on the psychological atmosphere in the family, happiness of the spouses and, more importantly, personal growth men. As they say, all is well, but not so simple.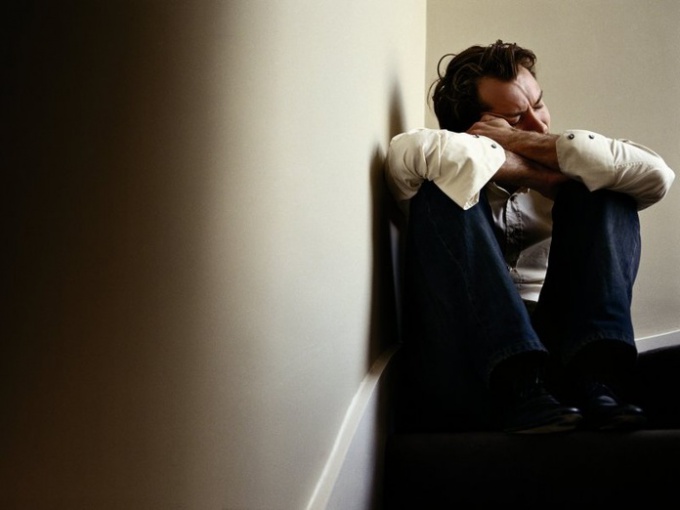 Instruction
The thing is that men with childhood tell me I need to be strong, not give up and never to cry. And women become accustomed to this and already frustrated at the sight of his lover lost or even irritated. So you need to understand that much of
the success of men
depends on the woman, and then you will be able to perceive the crises as challenges that you just have to cope.
Remember that you must remain calm and in any case not to multiply the panic of his men. At first it may seem that he is silent (which is what men do when they are bad), so hiding something from you. And then there are stupid ideas and suspicions, but all this should not be. Your instant questions and tension you only multiply the complexity of the situation. Therefore, I keep myself in his hands.
Next, surround my man with care, love and comfort. If he came home from work, no questions asked give him to undress, serve the most delicious dinner, turn on some soft music, light a candle. You can even make a soothing massage, or just gently massage the head and collar area. At this point the main thing that the man is very relaxed, and the oppressive thoughts seemed to leave him.
Go for a joint walk in the Park, view along the lake, feed the ducks. At this moment, when a man understands that you are next and love it, you can begin to tactfully ask what had happened. It will be open to you, no doubt.
Having listened carefully, not interrupting, say a few words of understanding. Expressing his opinion on the situation, be careful not to hurt the man with his cue. Anticipate reactions in advance.
Help him in everything: to get ready for work, iron a shirt, to print the report. And all - no questions asked. Household and small technical problems can spoil the mood in an instant, if the soul of man is restless. So remove all these responsibilities from the shoulders of his men.
Offer your support. Men are pretty simple and straightforward, and women have natural cunning and wisdom, so show it in this situation. For example, if your loved one has a fight with a friend, offer to arrange a truce, going together with families to any event that can unite all. For example, in football.
Most importantly, be calm and patience and always give a man to understand that you are nearby. No need to say many words, just a large Board and your comprehensive care to beloved man survived his difficult situation without loss, but with gratitude to you.