You will need
- salt;
- ammonia;
- vinegar;
- alcohol.
Instruction
The best way to bring your jacket to the dry cleaners, where professionals with special tools will clear the collar, and refresh the whole thing. In this case, you can not worry about quality – modern dry cleaning works very professionally. Especially after a full cleaning is no danger that the gate will be how to stand out from the rest of the background, especially if it is bright.
If you for some reason do not want to give your jacket to the cleaners, try cleaning the collar at home. The main thing – do not wash it, as part of the jacket, sewn from different materials, can catch, and, moreover, unevenly, and then the jacket will lose.
Before you begin to clean the gate of the jacket prepared solutions or substances, make sure they are safe for the fabric. It is best to try them in action first on a small and inconspicuous area (e.g., tuck the fabric inside out). If the fabric is not resistant to stains, streaks, holes and other damages, you can start cleaning.
Try to mix half a teaspoon of regular table salt with three tablespoons of ammonia. Stir, wait until the salt has dissolved and a cotton swab or soaked in this remedy, gently wipe the greasy spot.
Make a solution of water and ammonia. Use 1 tablespoon of alcohol for three teaspoons of water. A cotton pad soaked in the composition and pressed of excess liquid, wipe the collar until you remove the greasy Shine. Then thoroughly clean again, this time using clean water. Venture dry jacket and otparit.
Make a rich soap solution, steeping in it a sponge or a rag, wipe the collar. The collar should not be sopping wet, just wipe the top layer of fabric.
Sometimes it helps to wipe with vinegar, but in this case you will have to wait to wear off the smell of vinegar, and it lasts a long time. Any alcohol is a magnificent solvent. Try to moisten the cloth in the vodka, squeeze and gently wipe. Then otparit through a wet rag.
Advice 2: How to clean jacket
In the wardrobe of business men blazer is a necessary thing. Someone wears it only on special occasions, and someone has to carry it on duty. Sooner or later, the collar of the coatand become dirty, ugly elbows start to Shine and all the product looks stale. Most of the models from the usual washing loses shape, so they are dry. It's not always convenient and also expensive, so try to clean the jacket with your hands.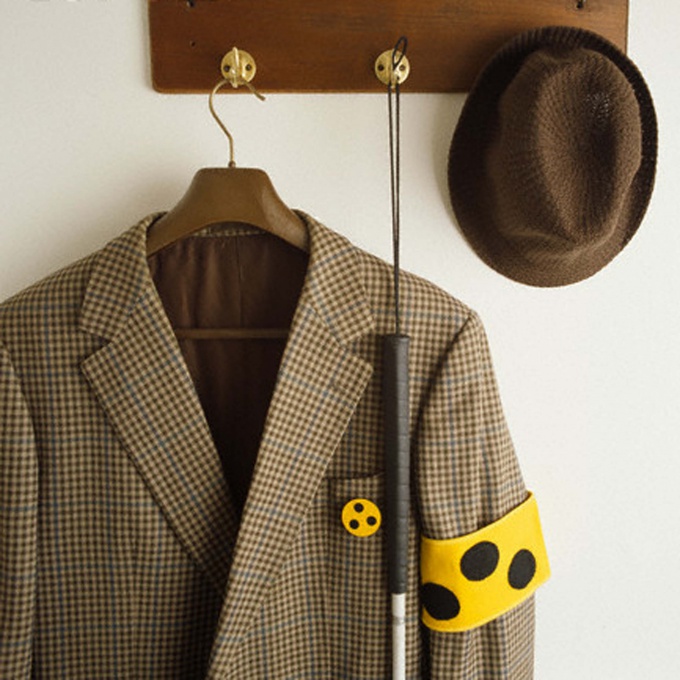 You will need
ammonia, medical or denatured alcohol
vinegar
vodka
pure gasoline
cloth, cotton and sponge
soft and hard brushes
raw potato
gauze and iron
a piece of cloth
shoulders
vaseline
Instruction
Clean the dirtiest place stale jacketand his collar.
• You can RUB it with half a raw potato and then wipe with a damp sponge.
In addition, you can moisten a cloth in vodka or vinegar and heat to remove dirt.
• Try also to wipe the dirty place with soap and sponge and then carefully remove the soap, soaking the sponge in clean water.
If the collar much shiny, then wipe it with a cloth or cotton swab dipped in a solution of ammonia (3 table spoon) and a few pinches of salt.
Clean shiny elbows.
• They can be wiped with a cloth dipped in a solution of ammonia (denatured alcohol) and water (1:4).
• It is possible for a combination of: 5 g of ammonia and rubbing alcohol in a glass of water.
• Some Housewives rubbed shiny space jackete cleaned with gasoline, and then use the ammonia. In this case, you can scare an unpleasant odor.
• You can try to remove gloss with a strong tea infuser. We can do this with a light jacket, AMI, as they can be painted.
Purified elbows outwrite through two layers of dry gauze.
Lay the jacket on a flat surface, having spread under his pure white (or very firmly painted) canvas. First, thoroughly clean clothes with a soft, dry brush, and then – more solid. 50 grams of ammonia will dissolve in a liter of water and soaking in this liquid brush, start to brush the coat. Podstrelennoy the cloth should be moist.
Clean jacket suede or leather have special way.
• Leather grease with vaseline and give it a good soak. Then wipe the jacket with a piece of soft fabric from 100% wool.
• Suede jacket try to clear first with a cotton wool soaked in solution of 1 part ammonia to 4 parts of water. Then wipe it with water (about a liter) of vinegar (5 grams).
Hang clean jacket on a hanger and let it slightly dry for 15 minutes. Then you can pet him through the double folded gauze and finally dried, preferably outdoors.
Useful advice
Verify the selected method of cleaning a jacket on some inconspicuous area of clothing, for example, on the bend. So you can avoid many unpleasant surprises.
Advice 3: How to clean collar
Outerwear gets dirty so quickly like underwear, so wash it less often. In addition, not all things can be send in a standard washing machine, you have to take them to the dry cleaners once a season or even less. But items of clothing coming into contact with the body, need to be cleaned more often. For example, the collar.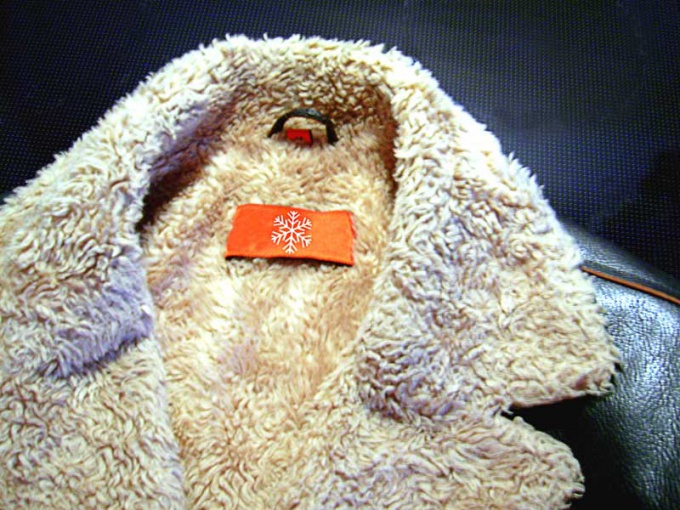 You will need
- refined gasoline
- starch
- ammonia
- Mel
Instruction
This is hardest if the collar of a coat or jacket is made of fur. To avoid damage to the leather natural fur cannot be washed and even dry-cleaned, but there is an old recipe, which can clear the collar without causing him harm.
Take a well-refined gasoline, ideally the aircraft, but can use gasoline that is intended for refilling lighters. Mix it in a bowl with some starch to a thick slurry. Apply the mixture on the collar, paying special attention to oily areas and slonimska, take the thing into the fresh air, wait a few hours. Gasoline will dissolve grease and evaporates, and the starch will absorb oil and dirt, its remnants will easily vytahnete of pure fur.
Especially quick Shine collarand suede things. Do not apply excessive sansevere regularly clean the collar with a special eraser for suede. If you do not have such, you can replace it with a brush with hard bristles or a fine-grained emery paper. Highly contaminated collar is treated with a solution of ammonia. Simply add 4 tablespoons to a glass of water.
Things from normal smooth skin is considered one of the most easy care, but also they have a collar is the most vulnerable place. Lay a jacket or coat on a flat surface, cover contaminated area with powdered chalk and leave for the day. Mel, as the sponge will absorb fat, you will remain his only flick. To collar less dirty in the future, treat it with special water-repellent remedy, it protects skin from dirt.
Collars on jackets, too, quickly begin to Shine. For as long as possible to keep the product clean, wipe with a well collar cut a potato and wipe it with a dry cloth. For removal of existing dirt you can use a solution of ammonia, acetic acid, or common salt. But before you begin cleaning, it is mandatory to read the label with care recommendations according to the type of fabric, so as not to spoil a thing. If you are not sure that the detergent is suitable, do not use it. Just amperite collar and iron it through a sheet of blotting paper.
Useful advice
Fur collar can be cleaned with a dry shampoo for Pets from the pet store.
Advice 4: How to clean the jacket at home
Sometimes afraid to give favorite clothes to the dry cleaners. But how can that be, if necessary, for example, brush a coat or give a fresh look to the suit jacket? This can easily be done in home conditions, guided by our instructions.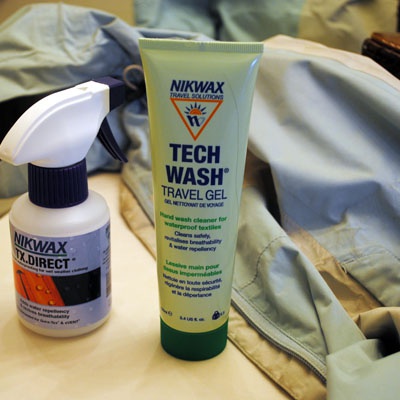 Instruction
Spread on a floor or table quilt, cover it with a towel and put on top of the jacket. Dilute the cleaning solution.
Dissolve two tablespoons of ammonia in one liter of water. Take a brush for clothes and soak it in the solution.
Drive a brush on the jacket in the direction of the pile, until it becomes wet. Then iron jacket iron through gauze. Then hang the jacket on a hanger and already dry brush swipe in the direction against the NAP.
Daily brush your suit with a dry brush.
Each week wet cleaning of the jacket.
The dirt on the inside of the collar to remove by rubbing a cut raw potato. Then wipe it with a damp cloth, then dry.
The suit quickly begins to Shine on the cuffs and elbows. Wipe the shiny space jacket with a cloth soaked in clean gasoline and then brush with a solution of ammonia. After that, smooth the treated area iron through gauze. Hang the suit on a hanger to air out.
To purge jacket also you can use vinegar solution of three parts and one part water. Wipe his soiled jacket. If the gloss is not too noticeable, amperite it with a hot iron through a damp cotton cloth.
Seleznevskaya cuffs and collar on the jacket clean with a cotton swab dipped in a solution of salt and ammonia.
Proportions for mortar: half a teaspoon of salt three tablespoons of alcohol. Allow to dry suit air to remove the smell of alcohol or vinegar.
Advice 5: How to steam a jacket
Virtually any person faced with the problem of wrinkled
clothing
. Especially sharply there is a question about steam when it comes to this type of clothing like a jacket - it can not just Pat the iron without damaging it. There are situations, when to go to the dry cleaners is not possible. How to steam a jacket at home?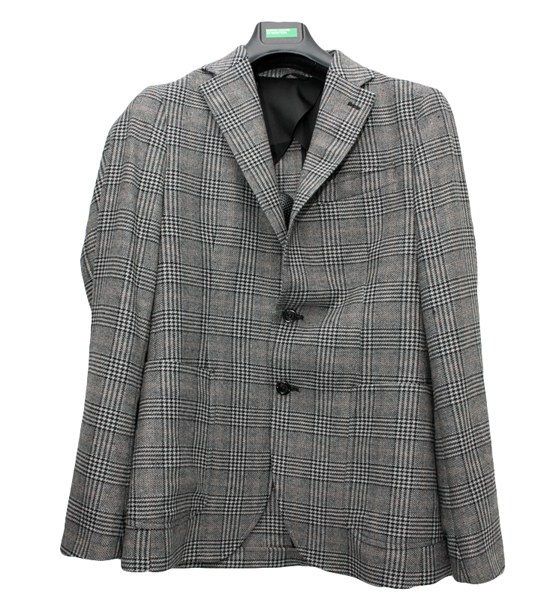 Instruction
The easiest, way to steam the suit jacket is to put it in the bathroom. This method is good because it requires no equipment.

Pick up a good rack. You should know that the hangers for the jackets differ from conventional "coat hanger". They usually have a special shape, and sometimes foam inserts. Gently hang the jacket on a hanger, fasten all buttons and carefully smooth the fabric in such a way that creases. Hang the jacket in the bathroom and turn on the hot water. Close the door, in order to form pairs. Give clothes to be "otvisetsya".
Iron with a vertical steaming feature

This kind of irons appeared on the market recently, but has already won great popularity and received a lot of positive reviews. The function "shot of steam" allows you to quickly and gently smooth clothes of thick fabric and thin curtains.

Hang the jacket on a hanger and gently smooth it out. Click on the iron and direct the steam jet on the thing. Under the influence of steam the fabric to finish and gain volume. As a result, your jacket will be relaxed.
Household steamer

This device can be used not only for steaming but also for cleaning the clothes. Besides, thanks to steam treatment, the tissue removed and odors. Tank capacity of steam is much greater than that of iron, which gives the opportunity to conduct a thorough treatment of fabrics. Pairs of the device is continuously fed, and thereby better penetrate into the fibers of the material.

Household steamer, as well as iron with vertical steam function allows you to smooth out things directly on the rack.

Place the jacket on a hanger. Turn on the device. Carefully handle the steam jacket. You should know that processing must be carried out in the vertical direction moves up and down. Attempts to steam the thing, working horizontally, can lead to leakage of hot water from the reservoir of the steamer.