Instruction
The horizontal bar in the yard or in the country - is the guarantee of health and good mood. Very well, if to catch up or to spin on the bar every day, while not being in a stuffy gym while on air. So, begin to build a bar on the street.
Kopite two metal pipes a little bigger than 200 cm to a depth of 150 cm and Then pour into the pipe, the grout for greater strength. Then insert inside, directly into the fresh mortar, the pipe diameter smaller and a height of about 380 see will be the two pillars located at a distance of 120 cm from each other.
You can now do the crossbar. Better under it to adjust the metal pipe, the ends of which are bent in the same direction. Bend the ends can be using
tube Bender
. In the end it should be like the letter P with cropped legs. They have to be inserted in the concreted pipe. The crossbar is better to fix by welding so she is not left during intense exercise. All. The bar is ready.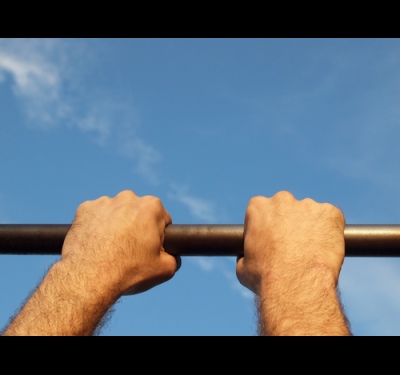 You can do a pull-up bar at home. Then he will be on hand in any weather. Take a profile tube of rectangular cross section 3x5 cm and the pipe of circular section of 30 mm and a length of 110 cm, Cut the core tube. It is necessary to weld the frame. The long side of the frame should be the size of 62 cm and 37.5 cm. After you get the design of the quadrangular type, it is necessary to treat all the welds with a grinder.

Now make a area, also of stainless steel. It will be attached by the crossbar. Take two pipe cut at 43 cm, one of them cut the corners at an angle of 45 degrees. One side will be welded to the frame, the other to the second segment - the ground to the crossbar. The second part will weld at a right angle to the lower base frame. Then it weld the beveled side of the second segment of the profile. "In profile" and you get a triangle, whose base will be the basis for the crossbar. Such construction is necessary from two sides of the frame.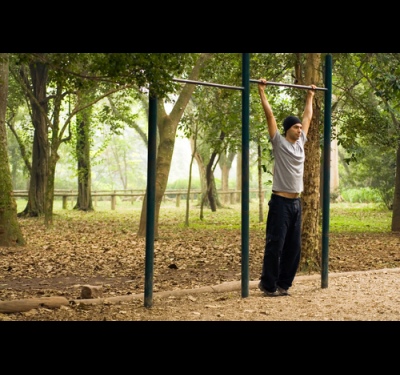 Don't forget to drill holes in sections of the profile that will become the basis for the pipe-rail. It will have to be welded to these holes.

When the bar is ready, it should be fixed on the wall. For it is at the base of the frame need to drill holes. It is better to make non-through hole under the bonnet screws with a diameter of 12-13 mm, and then another drill to make a through hole. Then the attachment point will not be visible.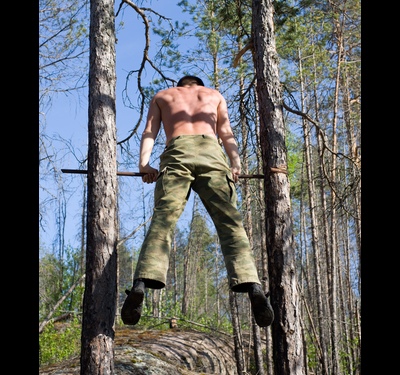 To do on the bar easier, you can wrap the loose ends of the crossbar with tape. Then the hands will not slip from it.