You will need
A reflector which is necessary to restore, chrome film, for example, the film ORACAL No. 351 chrome-plated.
Instruction
Carefully remove the headlight from the vehicle. Completely take it apart to have free access restored to the reflector. It will not be so easy. First, the headlamp is Packed with wires and bulbs, and secondly – it-yourself reflector sits firmly in the spotlight. But it can be removed (podkovyrnut) using a long screwdriver, using it as leverage.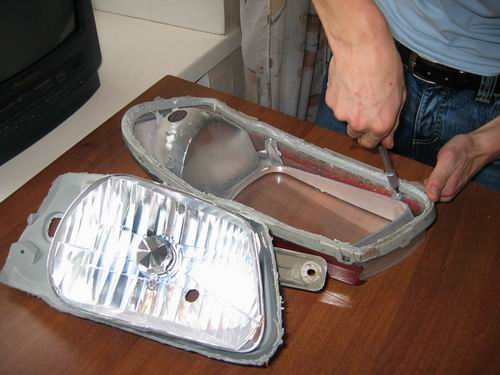 Then cut out chrome film elements that mimic the landscape of the inner part of the reflector. It is worth remembering that accurate cutting of the parts should be done in advance, checking markup and repeatedly applying cut to the surface of the reflector. You can pre-make a "pattern" of masking tape (stick it on the parts of the reflector and cut off the excess with a knife, then bring the sample on the film). This must be done so as not to spoil the extra inches of tape.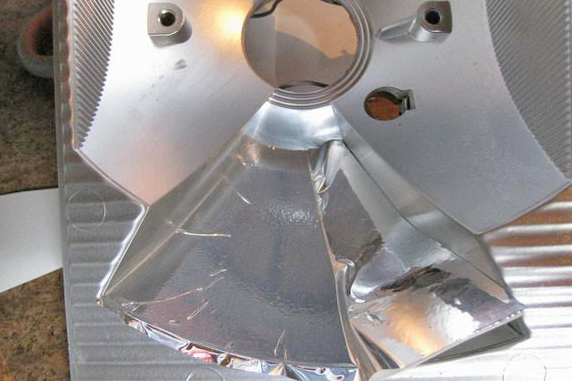 Carefully apply tape to the inner surface of the reflector. Then collect the Faro and set it back on the car.
The rear part of the reflector, outside (if it is patterned), you can recover with the help of spray with "liquid chrome". This paint dries in 15 minutes.
Note
Besides this way to restore reflectivity, most likely, you will find still some that use chemicals and are the chemical reaction. If you want to use one of these ways, you must fully read and understand the rules of the chemical works.
Useful advice
Before you cut the film on the surface of the reflector, carefully vieraita all forms and check a few times to part of the film was a good fit. In fact, nothing terrible will happen if somewhere in the seams will not align tightly, it will only lower uragement. And, respectively, affected aesthetic appearance of the reflector.