Instruction
We will tell You about
how to pickle ginger
at home, and then you get the spiciness, which would be a great addition to any dish.
Want to get a delicious pickled ginger that is served only in upscale Japanese restaurants, then follow our recipe and you will succeed!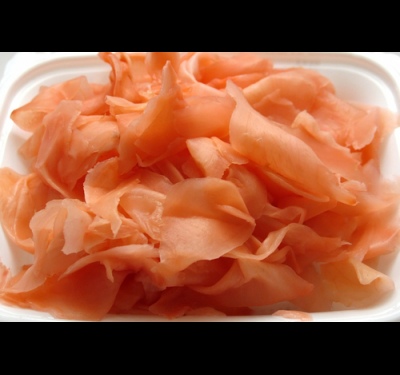 Before you start marinating ginger pay special attention to the freshness of the product! Purchase only fresh ginger, and to distinguish it from damaged and old very easy. Fresh ginger covered with thin skin on some fruit, she even x-rayed. The fruit should be free of wrinkles, and the skin is easy to remove with a fingernail. If you purchase such a ginger, then success will be guaranteed to You. When cutting the ginger, use a vegetable peeler, so once this tool is ideal to clean the product and chopped it into slices.

Before pickling ginger buy ginger root, rice vinegar, salt and sugar.

Peel the ginger skin and then finely chop. Pour the resulting plate with a small amount of salt (half a teaspoon). Mix thoroughly the salt and the plate and leave the product for some time in salt. As long as your records will colitisa, make marinade. Select a small container and mix in it the vinegar (half a Cup), sugar and salt, and then put on the stove and simmer until sugar and salt dissolved. Rinse the ginger with salt and pour the resulting marinade. Give the marinade time to cool down. After a few minutes, put the ginger together with the marinade on low heat and continue to cook it for twenty, thirty minutes. This process will make your slices of ginger more tender.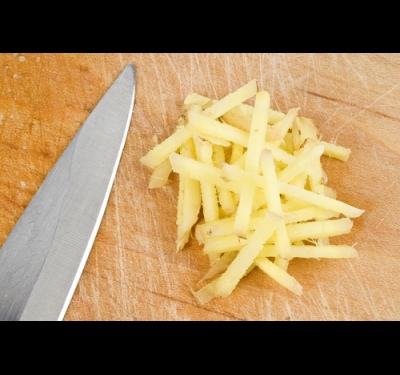 After half an hour remove the ginger from the heat and place in clean jar, pour the marinade and allow it to cool slightly and then place the container in the refrigerator. Your spice will be ready in six hours.

If you think that ginger does not correspond to the usual pink color, add in a jar of marinade and ginger a small piece of beet. For those who don't like hot spices, beet is also useful, because it will remove the extra sharpness.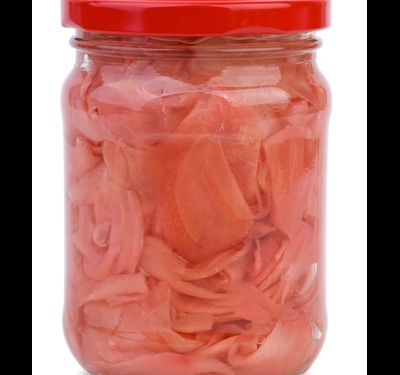 We told you about how to prepare the ginger house. Remember only one, carefully follow the recipe and then your ginger will be much tastier spices served in restaurants.