The activities of mercenaries, as a rule, is illegal or semi-legal character. Mercenaries do not like, because they earn their bread by the price of blood, mostly foreign. In the Russian legislation there is an article providing for that kind of work prison term of up to 7 years. There are similar articles and the laws of many other countries. However, mercenaries do not become smaller, their services willingly resorted to many modes.

To become a mercenary, you should at least own some popular military profession. Very much appreciated real combat experience. Many mercenaries know each other personally, have links. So easy together with occurrence of another conflict. A man without a reputation, military career and combat experience is usually useless.

However, all the mercenaries start somewhere. The easiest and worst option – just illegal to go to the nearest war. If the beginner will get lucky and it will not hold and will not go to jail, he has a chance to get to the region of hostilities. Then he hoped that he would be able to survive and gain the necessary experience. About earnings in this situation can not speak, good money to such a person no pay. Most likely, you have to fight for food and shelter and well, if you manage to save something for the return journey.

If the mercenary has the military profession and knows English, he has a chance to use the services of one of the foreign offices that recruit people to carry out security services. For example, the American Military Professional Resources Inc., Dyncorp, the British Sandline International. You can offer to work as a security guard in some third world countries, but it is possible that this is just a convenient cover and actually have to participate in one of the local conflicts.

This option can be considered the most successful, as it will be possible not only to acquire experience but also a certain way to prove themselves. Good showing himself, a novice can get another contract. From this moment begins the real career of a mercenary.

You must understand that the mercenaries are, as a rule, do not attract the money they can get, and typical of the "wild geese" lifestyle. Most of them are just uninteresting dull gray lives from paycheck to paycheck, they prefer war on her. Many of them don't have families and don't build any illusions about their future, living the present day. It is unlikely these people is to blame, but it makes no sense they admire. Everyone in this world lives as they can and as he wants.
Advice 2: How to get to the Goose-Crystal
Gus-Khrustalny — to this city many a child there were all sorts of magical Association. Because there were doing very beautiful things made of crystal, it established a large-scale production. But now all this has left nothing but memories. And the city stopped using the travelers of its former glory.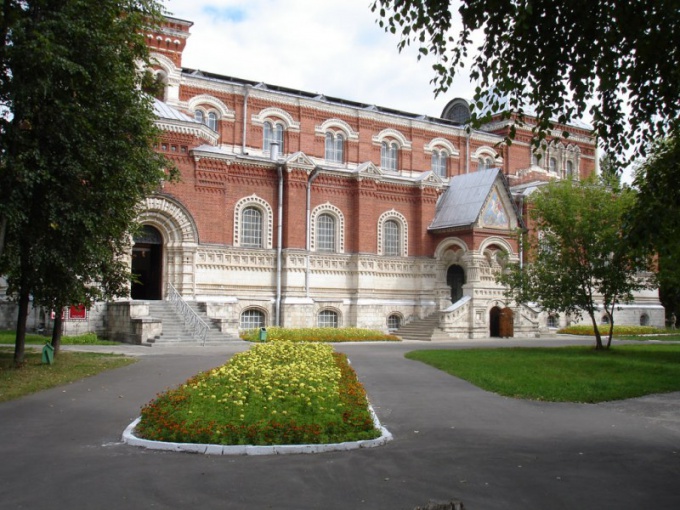 Instruction
In Gus-Crystal planes do not fly from Moscow — the distance is not that. As they say, will not have time to fly and have to sit down. Therefore, the most popular method of travel from the Russian capital in Gus ' -Khrustal'nyy is a bus.
Variants how to get to the Goose-Crystal on the bus, there is quite a lot. According to the first variant, you have to catch a flight "Moscow — Gus-Khrustalny" on Shchelkovo the bus station. Daily on this route depart at least ten buses.
The second option is to buy a bus ticket from Kursk station of the Russian capital. However, there are fewer flights not more than three per day.
If, however, use the third option, you have to take the bus "Moscow — Gus-Khrustalny" near Yaroslavl station. Because the route, unlike the two mentioned above, goes not at the Nizhny Novgorod and Yaroslavl highway. The journey time is 5 hours and a half.
Popular and travel to Gus-Khrustalny on the train. For this we need to take the train "Moscow — Vladimir", and in the final paragraph to change to the train "Vladimir — Goose-Crystal".
Also on the train "Moscow — Vladimir" drive to station "Makovka" and change there to bus No. 2 and get to the Goose-Crystal.
Many go to Gus-Khrustalny on private vehicles. And there is also quite a lot of options. If we stick to the first option, you have to at Nizhny Novgorod highway to drive to Vladimir, and then take the signs to the right and go to the Goose-Crystal.
Under the second option, you have to move along Novoryazanskoe highway in the direction of Ryazan, which goes to the Goose-Crystal is not too big distance.
And if you go using the third option, you should stay away Egorievsk highway, and on the way stop in the ancient town of Kasimov. And then to get to the Goose-Crystal. The road will take no more than 4 hours.
Advice 3: Are there broiler geese
Few who have not experienced the relatively modern concept of "broiler". At the time, really made a lot of noise chicken "Bush's legs", and many this term has become associated exclusively with chicken.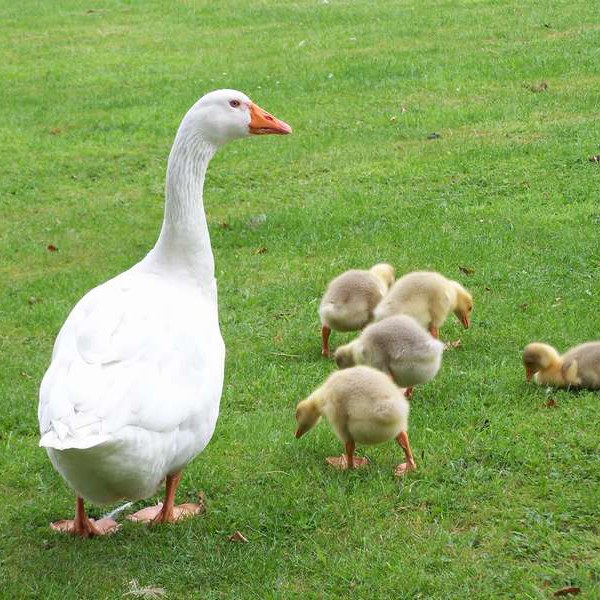 Often the word "broiler" is perceived in a negative way. And some people – because of his American background, the other because of the alleged harm. Meanwhile, a similar method widely grown birds of different species: chickens, ducks, geese, etc. the Cultivation of each species is related with certain specifics, but there are common elements.


What is a "broiler"?


Broiler birds are very different from their conventional counterparts, even externally. In zootehnice this term is understood as the combination of the animal of certain genetic factors that are responsible for active development of muscle. This set of symptoms is achieved due to the long breeding and selection of suitable manufacturers. In fact, it is a narrow evolutionary process controlled by specialists.

With adequate ecological conditions of poultry breeding, broiler meat is harmless and nothing but the number does not differ from normal meat birds. Another issue is that modern farming are often highly constrained by time, and many businesses used to accelerate the fattening weight growth stimulants or hormones, which can ultimately have a negative impact on the health of those who will use the finished product.


Broiler geese


For many centuries geese living near humans, but their cultivation is still mainly small farmers. For the development of these birds need a lot of space (not less than two acres for one), good pasture with plenty of grass, small swamp or lake and clean water in the drinkers, which should be changed every day.

In broiler breeding geese has pros and cons. On the one hand, the cost of food is relatively small, because the goose is a bird a herbivore. Protein supplements they don't need, and grain, as a Supplement to the normal diet. With another – fellowship with such birds require skills and experience, and a good place for grazing, necessary for the younger individuals to put on weight, find very difficult.

The goslings are growing fast: from weeks of age they are released to the pasture. About the same age accustom them to the water as lack of access to water negatively affects the health and character of the birds. Approaching the broiler production in the first place should pay attention to their genetics, as it ensures rapid and large weight gain or lack thereof.