Instruction
The first stage is the theory. In driving schools usually teach a course on the theory, and, in addition, you buy special notebooks and textbooks with the test questions. Internal exams are usually more difficult than in the traffic police. You need to hand over 10 tickets, with a minimum of mistakes (usually 1 to 3). To prepare for the better part of a few days to devote to independent testing. Solve all the tickets several times and write down the questions where you made mistakes. Repeat them several times separately. In the streets look around and think to myself, the meaning of each sign, what would you do at this crossroads, etc.
The second stage is the Playground. In traffic police you will be offered only three tests, but the school typically checks all five exercises. Here, however, you usually give more effort if something does not work (traffic police you will be entitled to only one error for all three exercises). When you engage with instructor, ask them to drive you to the exercises that you do are the worst. If you have friends or relatives with cars, can ask them to practice with you further. Practice on empty lots or empty back roads.
The third stage – driving in the city. And for this examination in driving is also commonly put forward more strict requirements than in the traffic police. Sometimes instructors are forced to travel a great distance to perform a lot of maneuvers before I take this part of the examination in the traffic police, especially when a large number of people, the subject rarely goes longer than 3-5 minutes). This is the most difficult step because you have to show all the knowledge obtained during the schooling – both theory and exercises on the Playground. If you ride with an instructor on the same route, ask him to go on a new to test their strength. If you're not sure, take additional lessons (however, they will require extra cost.
Advice 2 : How to pass the entrance exam
With the introduction in Russia of the exam, which is simultaneously a final exam in school, and introductory University, the problem of entrance examinations supposed to fade. However, all is not so simple. First, many colleges and universities have not abandoned this practice and only renamed the exams in interviews. Secondly, entrance exams exist in many other forms – for example, you have to pass some tests or interview, if you want to enroll in foreign language courses or work-related training. So how do you prepare for this test?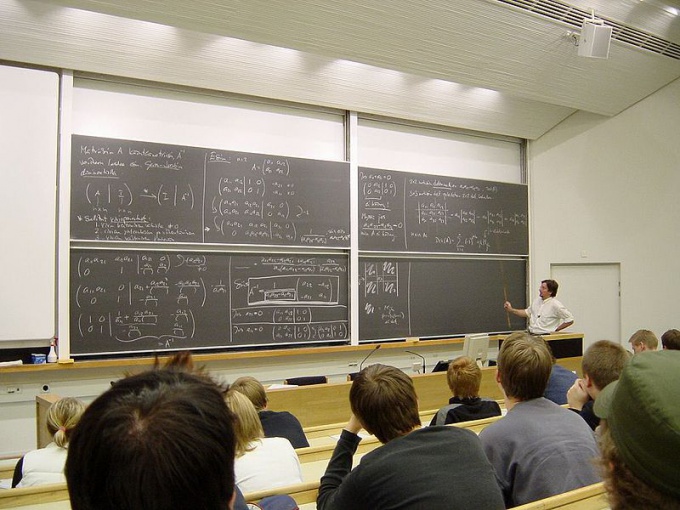 You will need
First of all, you need to find out what knowledge you will need to demonstrate. Should write an essay to show your knowledge in the field of geography or to tell about something in a foreign language?
Instruction
Find out what requirements are imposed by examiners in each of the tests. You may be able to obtain the program, a list of textbooks, which recommend the practice, questions or tasks from past years, sample tests, etc., Gather all these materials and try to assess if you have enough knowledge to pass the exam or you will have to make considerable efforts for the development of new materials.
If you prepare yourself, then make a clear plan of activities. How much time per day you will them be given, the items which cause you the greatest difficulties, and which you will be able to pass with little or no training? Make a schedule and set yourself a minimum norm, for example, the day you have to solve at least 10 problems or to read and learn 30 pages of textbook. Stick to the rules and try not to do yourself any favors, otherwise the finals will be that nothing is learned, and time for anything left.
If you understand that you have problems with self-organization, it is best to deal with a tutor or go to school. However, this type of training does not negate the need for independent classes. If you are not able to get a tutor or go to courses, then there is another option. It may well be that among your friends or relatives, there are those who can help in the development of the materials – ask them for help, let them give you tasks, and set clear deadlines for their implementation. In case of difficulties you'll be able to contact them with a question.
Before the exam don't stay up too late with the books. Better to sleep than to learn a few more pages. If you are too nervous, drink some mild sedative. During the exam do not assume that you know nothing and forgot everything – if you're prepared, you can handle it, and the panic will only lead to the fact that you will not be able to focus. Remember that the exam is just another test, what in your life will be many more, and failure is not punishable by death, but examiners are human beings just like you: at the time they were sitting in your place and also passed the exams. And break a leg!