You will need
computer with Internet access,
software Kaspersky lab product
Instruction
If you bought the product in the online store, an activation code will be sent to the address you provided when ordering. Buyers boxed versions will be able to find the code on the first page of quick start guide or on the inner side of the carton which is license CD-ROM Lab Kaspersky.
Make sure that your computer system date is set correctly. Click the icon for the antivirus Kaspersky in your system tray (lower right corner of the desktop computer) and open the app. At the bottom of the main window click on "License"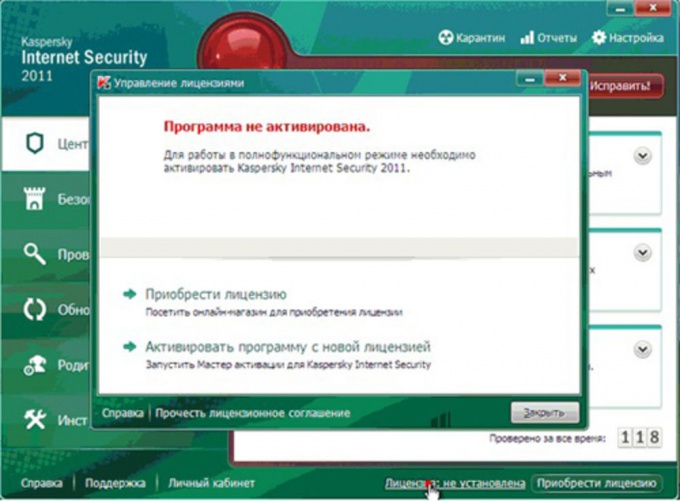 Select "Activate new license", click on "Activate commercial version". In the pop-up window enter your activation code. The activation key is a set of characters that consists of four blocks. Each block contains 5 characters, a total of 20. Enter the key without spaces or dashes, Latin letters only.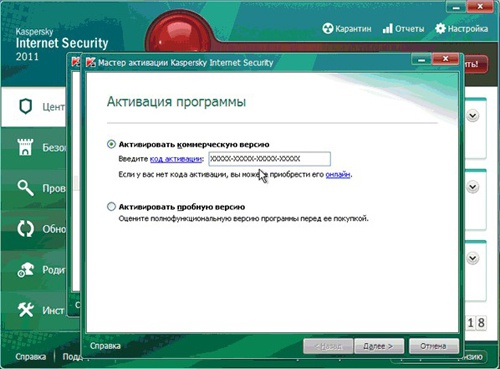 If the key is entered incorrectly - the screen will display the appropriate message. Click OK and enter the code again.

To continue the activation process click the "Next" button, the setup Wizard will connect with the Laboratory of Kaspersky and download key file.
After you end the connection the window will appear information about the key file: license type, number and expiry date. Click "Finish" and close the program.