You will need
- cold compress;
- tight bandage;
- "Troxevasin", "Troxerutin", "Badyaga 911", "er";
- alcohol tincture of iodine 5-10%;
potatoes, onions, honey;
pharmacy powder fresh-water sponge, hydrogen peroxide 3%;
- fir oil.
Instruction
In the first minutes after injury, do the cold compress. You can use any products from the freezer, a bottle of cold water, a piece of cloth dipped in cold water. Not to earn cold burn, frozen ingredients be sure to wrap in a piece of cloth. Holding a compress no more than 8-11 minutes.
If nothing cold is not at hand, bruise fix a tight bandage on for 20-30 minutes. To accelerate resorption of hematoma can be used as tools of the pharmaceutical industry, and proven methods of traditional medicine.
Use the ointments or gel type "Troxevasin", "Troxerutin", "Badyagi", "Ambulance", etc. Apply a thin layer of injury to any of these medications 4-5 times a day. The time of resorption of the hematoma is significantly reduced.
The next day you can lubricate damaging warming ointments, apply compresses, alcohol tinctures. The simplest of what you can do to promote healing is applied to the injury site iodine mesh. Perform procedure 2 times a day.
Brew 2 tablespoons chopped tarragon half a liter of boiling water. Hold the infusion in a warm place for 30 minutes. Strain. Apply plant residue to injury and fix it with bandage for 2 hours. Do the procedure 3 times a day.
Grate a raw potato and an onion of medium size on a small grater, add a tablespoon of honey. Mash thoroughly until a homogeneous mass. The prepared composition, apply to the bruise as a layer of 0.5-0.8 cm compression Cover paper and fix it with bandage. Change the poultice once a day.
Pharmacy powder sponge concoctions – an effective remedy for bruises. A tablespoon of powder concoctions mixed with 15 ml of hydrogen peroxide. Apply hematoma the application layer of 0.5 cm for 20 minutes. Do the procedure 3 times a day and hematoma will resolve quickly.
If the skin is not damaged, apply to the bruise fir oil 3-4 times a day.
Useful advice
Compresses with the mashed freshly picked leaves of burdock, mother and stepmother, Rue, kaluzhnitsu swamp, plantain, mullein contribute to the rapid resorption of hematomas.
Advice 2 : How to remove a hematoma on the face
The causes of bruising
on the face
can be a variety of mechanical damage skin (bumps, bruises, etc.). If other parts of the body that are closed clothing, they are not striking, the face is always visible to others. And walk, for example, with a black eye is not very nice. You can try to speed up the healing process of bruises.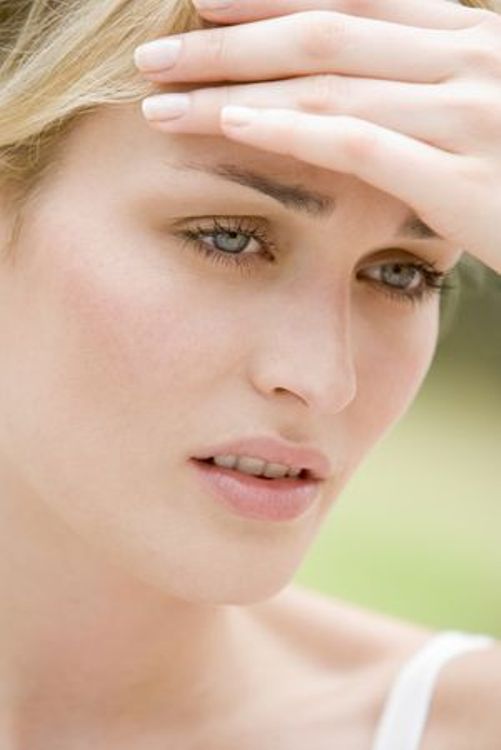 You will need
- ice;
- a warm heating pad;
- cream with vitamin K;
- Arnica.
Instruction
According to the assurances of physicians, bruises on the face are faster than to other parts of the body, but it takes a few days. In order to quickly get rid of this problem, you need to perform simple manipulations with the cold. Take a piece of ice from the freezer, wrap it in a clean, dry cloth and apply to the damaged part of the face for thirty minutes. Then wait half hour and apply ice to the hematoma. The effect of this method lies in the fact that under the influence of cold blood vessels constrict, and under the skin gets less amount of blood.
Not only the cold is able to quickly remove
the hematoma
, but also heat. This requires a special warm lotion. In this case, has the opposite effect. Heat dilates blood vessels. Because of this, the blood is transported faster and farther from the injury site. Hot water bottle applied to the site of injury will help to decrease the hematoma. To keep the heating pad on the site of the bruise should not longer than twenty minutes. Such manipulations need to spend three times a day. However, you must keep in mind that immediately after the impact, the heat cannot be applied. In this situation, tissue swelling and hematoma will only increase.
To get rid of bruises on your face will help and creams containing vitamin K. Under the influence of this vitamin, the blood accumulated under the skin, hematoma dissolves and disappears. Immediately after the impact face, apply the place of injury in such a cream, and then repeating this manipulation twice a day.
To eliminate the hematoma is still possible to use a tool called Arnica. It is sold in virtually every pharmacy. The tool can be taken orally or applied directly to the bruise. However, we must note that in the presence of cuts or abrasions at the site of hematoma Arnica should not be consumed in any case.
Advice 3 : How to quickly remove a bruise on the face
Life is a continuous surprises. But not always pleasant. For example, light injury can leave a large bruise. If it appeared on the body, it is easy to hide under clothing. But on the face to disguise a bruise problematic. Can you sit at home a couple of days, and it is possible to correct the situation by effective means.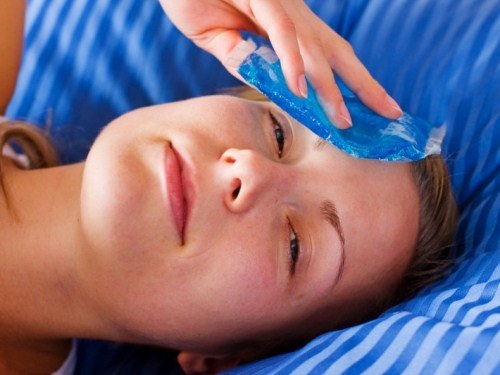 You will need
-ice;
-salt;
-onions;
-cabbage;
tea;
-capsicum plaster;
-the leaves of burdock or mother and stepmother;
-iodine;
-potatoes.
Instruction
When any injury first aid is cold. Immediately attach to the place of impact ice or frozen piece of meat. Leave it at the site of injury for 20 minutes. The cold constricts blood vessels and reduces
bruising
and good pain relief and does not allow the bruise to spread. Use ice, pre-wrapped in a napkin or towel. So you can avoid the frostbite of the tissues. But this method is effective only directly after impact.
If the bruise has already formed, as evidenced by the characteristic purple color, then take table salt (1 tablespoon) and dissolve it in half a glass of water. Roll gauze or cotton cloth in several layers and soak it in saline solution. Then attach to the bruised places. Hold 15-10 minutes and repeat this procedure several times a day. Salt helps the bruise to disappear.
Prepare a compress of salt and onions. For this onion RUB on a small grater or chop in a blender. In the resulting mass add 1 tbsp of salt and mix thoroughly. The finished mixture is put in a gauze bag, and then attach to the sore spot. Use this compress three times a day, but every time I do a fresh mix.
Ordinary cabbage effectively and
quickly
will help in the fight with bruises on his face. Cabbage leaves blanch in boiling water for a few seconds. Dry it with a towel and apply to the bruise.
A day after the shot I hurt place a warm compress. This cloth wet in warm water and apply to the bruise. Thus aktiviziruyutsya blood circulation, and hematoma will resolve quickly.
Instead of water you can use a warm tea is still numb and injured from the impact place. Use the capsicum plaster for warming up of injury (but only if it is not under the eyes).
For a hematoma, apply iodine mesh. After some time parisvisite line if they disappear.
If the street is summer and you are outdoors, use natural remedies such as: burdock leaf, plantain, mother and stepmother. Before applying it to the body, rinse the sheet in water.
Apply to the bruise raw grated potatoes. It will also help the bruise disappear faster.