Minimalism came as a design response, to challenge the traditional lush classical interior, like the rest from the bright colors, variety of shades, variegated details and ornaments. Despite its simplicity, this style is considered one of the brightest styles of the twentieth century.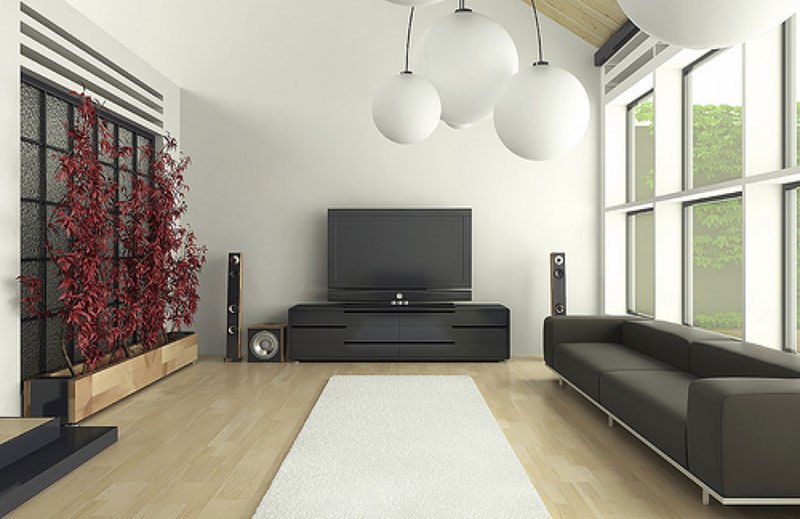 The principles of minimalism:
- The maximum free space.
- Zoning.
- Simple lines and shapes.
- The almost complete lack of decor.
- Soft geometrism as a continuation of the clean lines.
- Large Windows.
- Natural raw materials. The texture is rough.
- Bright color palette. Allows for a single contrasting accent.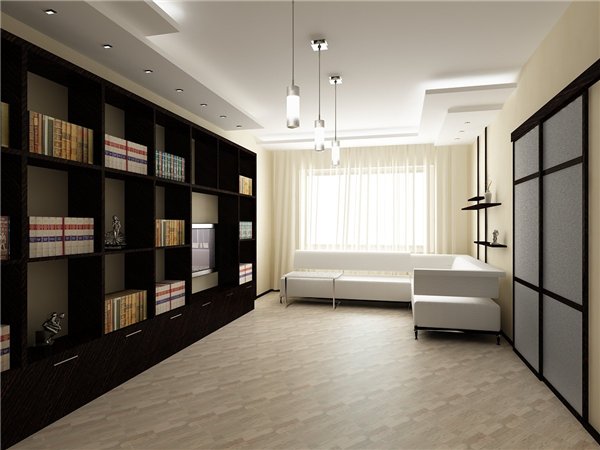 Despite its fairly rigid framework, the designers managed to transform a cold, minimalist white tones in the environmental, which is somewhat softer. The color palette is extended to the warm shades of autumn, preferring the muted tones. In fact, design in minimalistic style has only two canons: a small number of things and their concise form. This approach opens up incredible space for creativity in spatial decisions.
The main goal of minimalism, access to daylight, which are installed large Windows. Vertical or horizontal blinds will look much more appropriate than the Drapes. For lighting it is better to choose monochromatic light with a cotton screen. As a Supplement, will look great hidden ceiling lighting. To install it you can use as neon and halogen lamps.
It is important to remember that minimalism is first and foremost a way of thinking, a certain earthiness and then the style design. He suggests a certain line of conduct in space. To preserve that line the interior layout in the room is oriented on the horizontal. So reach out a hand to something not working, wherein the upper space is freed, allowing air to flow without obstacles. The lack of noise while moving around the room only reinforces the sense of freedom.