This direction came to Russia from the West, where people have long thought that it is time to get rid of unnecessary things and to make their homes more functional and simple. So many people who want to change the style of your home, often resorted to the Hi-Tech style. To this style more suited to painted walls, but if you want to exercise your imagination, it is best to make a stencil pattern that will look very creative and will only emphasize the uniqueness of this style.
As accessories attract more attention cold materials: metal and plastic. Products made of such a material emphasize the rigor and practicality of the interior. It is also worth noting that these style attributes do not need careful care, which is a serious advantage for people whose working day is painted on hours.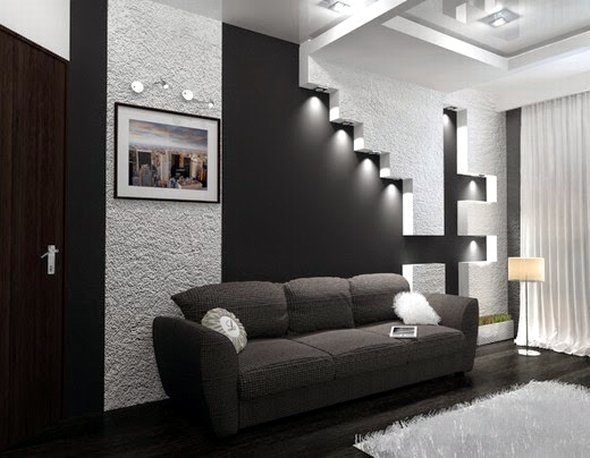 Minimalism is not combined with any other style, which involves luxurious tableware or luxury items. As for furniture, it is best for this style will fit the furniture made of leather or imitation leather. Very harmonious in it look simply colors: black, white, pistachio or simply bodily. The Hi-Tech style involves the fineness of the lines and overall concept of simplicity and austerity, which are unique to this style, so we do not recommend an apartment in this design by application of intricacies and fussy details.
Metal fixtures, simple in form, are considered the most fashionable trend in style Hi-Tech. Straightness only complement the design and emphasize its uniqueness. Also avoid carpets, as they absolutely will not complement the entire style. As for the colors, it is not necessary to make a certain color scheme too bright colors, which will only disrupt the ideal proportions of silence and relaxation.