You will need
- paper A4;
- scissors;
- glue or tape;
- the range;
pencil.
Instruction
To make an envelope out of A4 paper is very simple. To do this, take an ordinary white sheet, which is used for printing, and put it in front of him.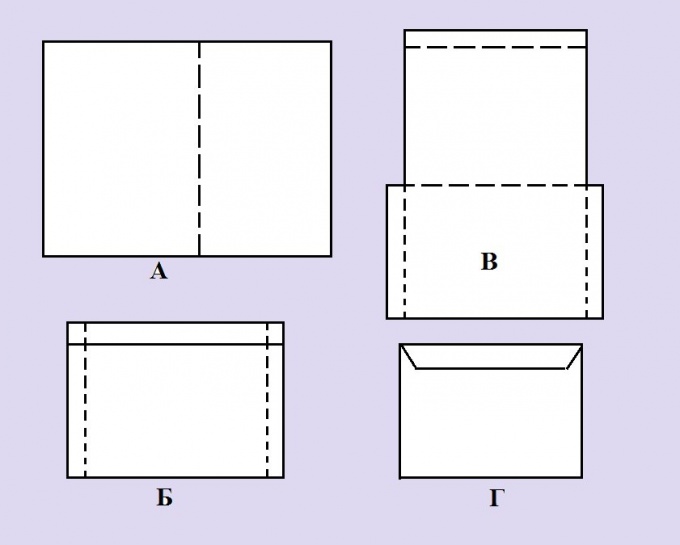 Visually or pencil, divide it into two parts. One half of the sheet should be slightly bigger than the other by 3-5 centimeters. On the marked line, fold the A4 sheet and well iron the fold line in hand.
Fold each of the sides of small sections of paper. They can bend both inwards and outwards. Glue these parts of the envelope together.
The remainder of the division of the sheet side down on the base of the envelope, flatten with your fingers a fold line. You need packing paper, seal the envelope.
To make an envelope out of A4 paper and other method. To do this, take a sheet and a ruler. Unfold the paper horizontally from the upper right and lower left corner measure 72 mm. Connect these points with the opposite corner. Cut unwanted parts of the sheet.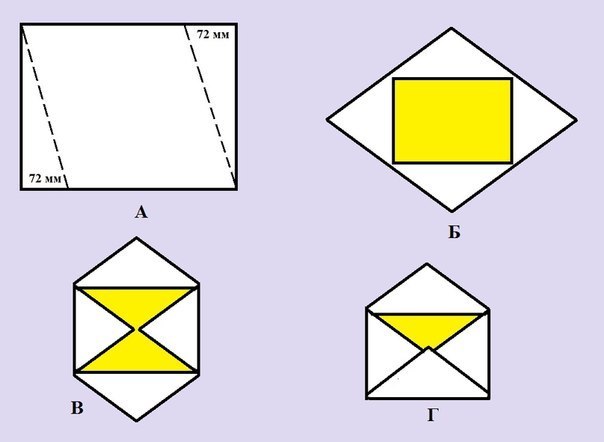 Expand the resulting rhombus in length. Fold left and right triangle so that the corners touch each other. The lower part of the pull towards the center to area was closed slightly converging lateral triangles. If necessary, glue the base of the envelope. Fold the upper part with a small overlap. And your envelope is ready. You have got to make an envelope out of A4 paper with your hands, you can pack in it a letter, money or other necessary stuff.
Note
If you need to send a letter in an envelope, do not forget to specify the address and the name of the recipient, the sender, their postal codes. Also purchase and stick postage stamps.
Useful advice
To seal the envelopes can not only glue, but also with a stapler, double-sided or regular Scotch tape. They can also beautifully decorate, cut out, for example, in the excavation of the foundations of the heart, coloring and original patterns, applications.