You will need
500 grams chicken liver;
10 medium potatoes;
sour cream;
bow;
carrots;
mustard.
Instruction
Cut potatoes, onions and carrots and sent to obzhivatjsya in olive oil in a large pan. Potatoes and onions cut into cubes, carrots optional you can grate it or cut into wedges.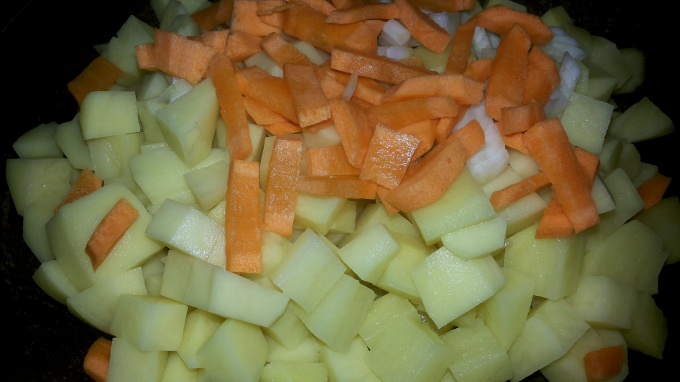 It is desirable that the liver was slightly frozen, then it will be easier to cut into neat cubes.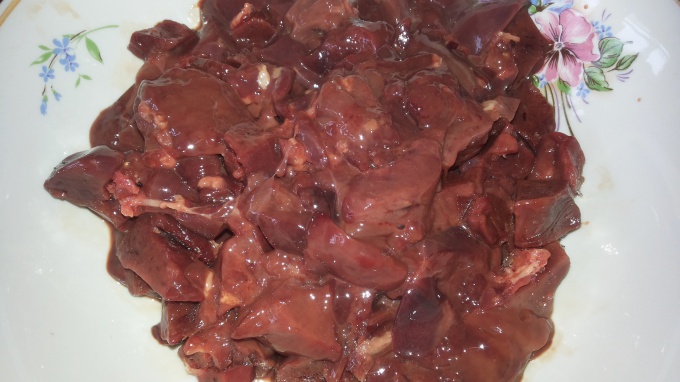 To chopped liver add spices to taste and a little mustard. Quite literally half a teaspoon. If you want to feel in the obvious dish taste spicy mustard, add a little more or make the focus sharp with the help of black pepper.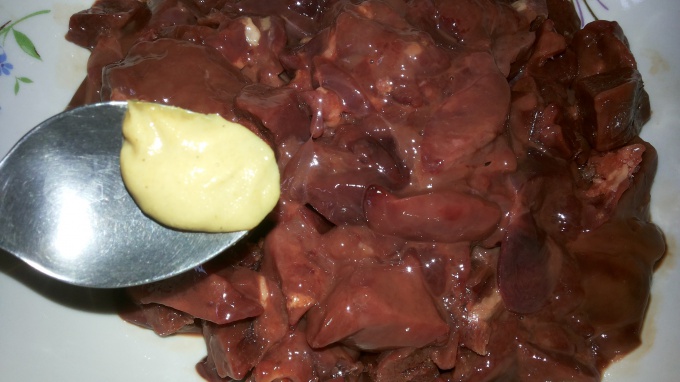 Then add three tablespoons of low fat sour cream. All this mix thoroughly and leave to soak. Time, until we have fried potatoes, liver is enough to promarinovatsya.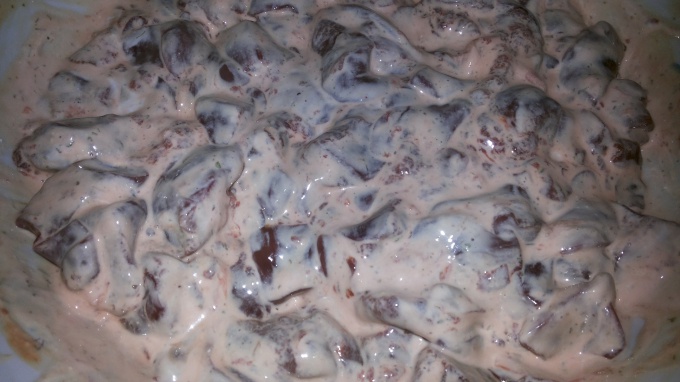 Potatoes with vegetables it is necessary to fry on high heat until crisp. Since then, when we get to add liver, it switches to extinguish.
When a Golden crust on the potatoes appeared, and this just 20 minutes, you can add the liver. All mix thoroughly, reduce the flame and cook another 30 minutes with the lid closed.

The dish is served hot. Very original complement the flavor composition of fresh or slightly steamed vegetables.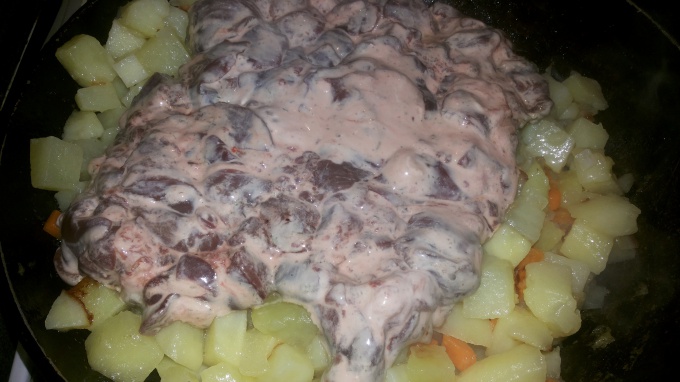 Useful advice
Do not use completely frozen liver, it will give too much water.
Just before removing the dish from heat, add a little garlic and fresh herbs.
Do not resort to using the microwave when defrosting the liver, though it can thaw, soak in cool water.