How to choose a Cape on a dress?
Cape must not only be in harmony with the evening dress, it should highlight, but in any case not overshadow its beauty. Therefore, the choice of capes should be treated with special attention. Better to try on this dress. It'll be much easier to choose the style and material.
Those who are drawn to the classic style in clothes, it is better to opt for a Cape to match the dress. This combination will be appropriate for any festive event.
People who are prone to extravagance and shocking, for sure will like the capes that are different from evening dresses texture and color. A versatile option – transparent Cape that will look luxurious with any outfit style.
For dekolirovaniya dresses light cloak of flowing fabric can be a great addition, however, as the fur boa. That the image was harmonious, the stylists suggest to leave open only one part of the body: chest, back, or legs, so the Cape will be very useful.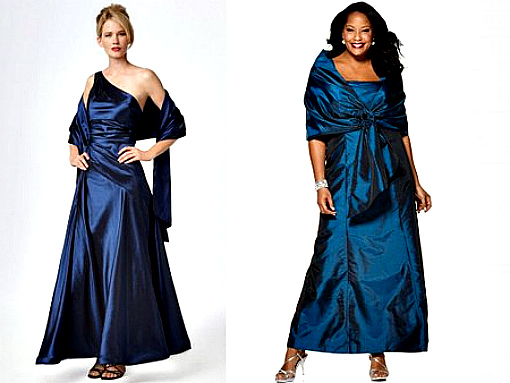 The types of capes
Evening dress can be complemented by several varieties of capes, it all depends on the style of dress, the material from which it is made, and the image that wants to create its owner.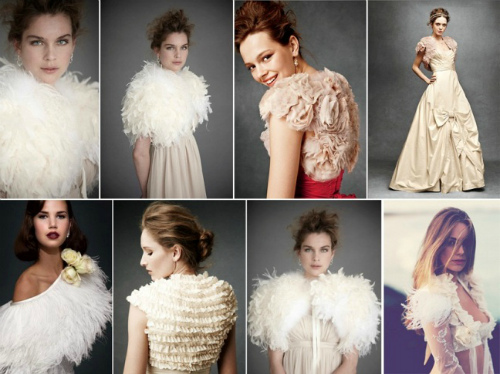 Short dresses straight cut looks great Bolero – a short jacket with sleeves. Perfect when the Bolero made of the same fabric as the dress, or identical with color. Very elegant look, these jackets with Swan's down or with lace.
The stole (scarf of fur or feathers) are throwing one shoulder. This Cape make the look refined and elegant, adding a touch of luxury. Boa suitable to the dress with shoulder straps, outfits with sleeves.
Knitted wraps also enjoyed popularity among the modern fashionistas. These capes can be made in the form of a stole, scarf or shawl.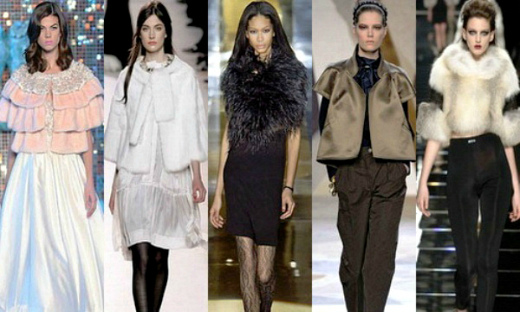 Knitted capes usually are laced way of knitting, however, they can be decorated with fringe or bound on the edge of the border.
The ladies, who tend to luxury and want to attract attention, there will be the Cape-coat. This cloak resembles a short coat, but has a trapezoidal profile. Sleeves coat always extended downward. This Cape can be a win-win option in the cold season.