You will need
- 1 Cup wheat flour
- 1, 5 cups of yogurt
- 0.5 Cup of flax flour
- 0,5 teaspoon of baking soda
- 1 tablespoon Apple cider vinegar
- 1 tablespoon refined olive oil
-1 tablespoon of refined sunflower oil
- salt to taste
- 1 egg
Instruction
Pour the yogurt in a deep bowl, add the egg. Whisk thoroughly. Sift the flour and add it to the yogurt. Beat well with a whisk. Sift the flour of linseed, add it to the mixture and also mix well.
Extinguish soda with one tablespoon of Apple cider vinegar and add it to the mixture . Pour one tablespoon of olive oil. All beat well with a whisk.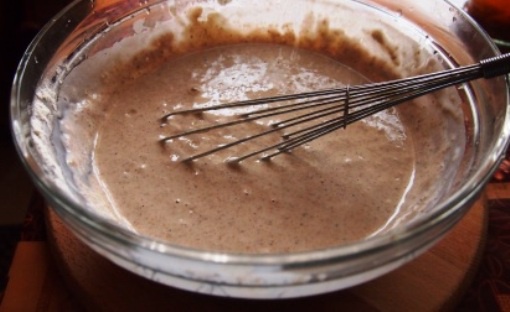 When the mixture to prepare a pancake with flax meal is ready, heat a pan and pour in her vegetable oil. Proceed to baking pancakes. A large spoon pour the mixture into the pan. Turn it to different sides, so the mixture is spread on the pan with a thin layer.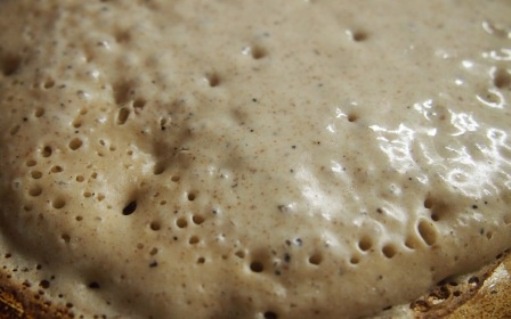 As soon as oladushki will appear holes, flip it to the other side. Remove from the pan as soon as the pancake is browned and on the reverse side. Pour vegetable oil only when the first muffin is baked.
If you use a pan with ceramic coating, all the other pancakes with flax meal, are easily removed without the use of oil.
Useful advice
If you find it easier to cook the mixture for pancakes with flax meal in a blender - use blender.