Until recently, the competition among trucks heavyweights shared machine four firms. It is the company Caterpillar, Liebherr, Terex and BelAZ. Each of these manufacturers has almost the same capacity, from 320 to 360 tons. But in 2014, the firm BelAZ has designed a new truck BelAZ 75710, which surpassed all of its competitors. The capacity of this monster is 450 tons. This giant can easily transport the largest passenger aircraft Airbus 380 which only weighs 280 tons. The total weight of the truck is 810 tons, so to move such a machine is not easy. BelAZ 75710 includes two diesel engines with a total capacity of 8500 HP. But they do not result in movement of the truck. These engines feed power to the motors, which, in turn, drive the wheels of BelAZ. The speed of the truck is 64 km/h. This is a big truck designed to work in quarries under the most severe conditions at temperatures from -50 to +50 degrees. And tubeless huge tyres of this giant can easily overcome the rocky soil and slopes of the pits.
On average this truck is 5-6 years. It's a bit, but load is not like on regular cars. BelAZ is working 23 hours a day (the extra hour is used for refueling, change of driver and a small inspection). The mileage big truck for his life is more than 600,000 kilometers.
How much fuel the truck consumes?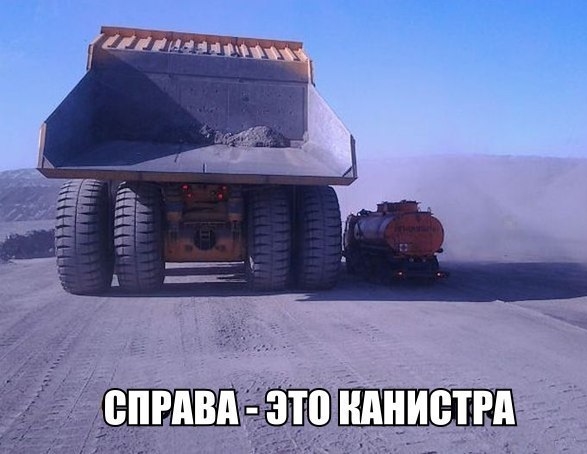 Fuel consumption is huge. In the Datasheet there is a figure of 198 g/kWh. Simply put, for 12 hours BelAZ 75710 spends two tank 2800 lirova each. The method of simple calculations we find that he spends 460 liters of diesel fuel per hour. However, this maximum flow rate at full load of the truck. In fact, this consumption is less. Fill BelAZ can be the same as usual, fill tube, but to speed up the process use a special device with powerful pumps.
Interesting about the biggest truck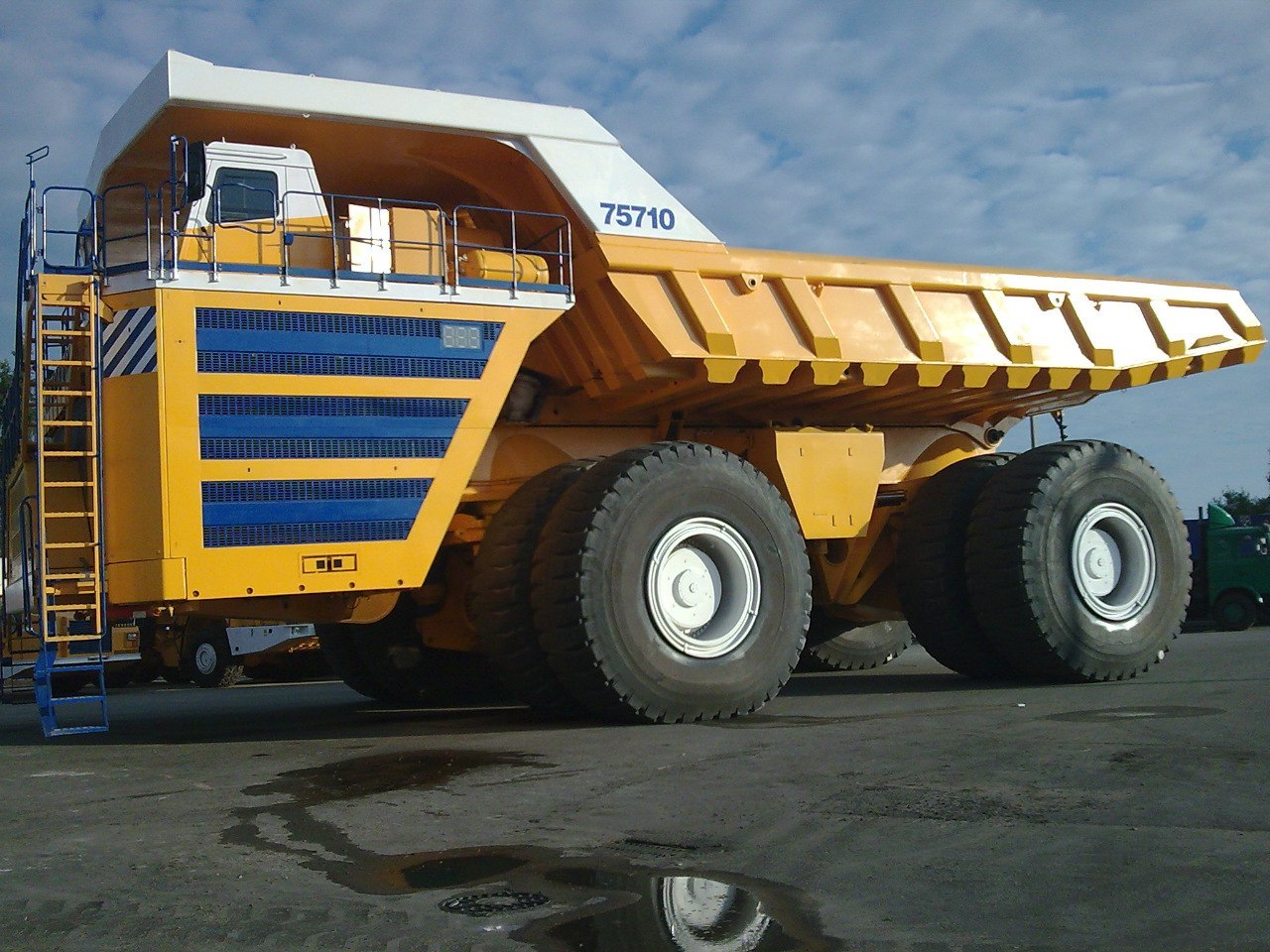 Most people who look at pictures of BelAZ notice eight round brilliant elements and mistaken them for lights. This is actually the intakes, and polished elements — it's just a technological plugs. BelAZ only six spotlights, which are at the bottom. This is enough to work.
The pressure in the tire giant BelAZ is 5.5 Bar, which is lower than that of KAMAZ.
Rotate the big truck with the help of hydraulic cylinders. The driver, turning the steering wheel turns just a little spool in the hydraulic cylinder. And in case if the cylinders fail, the truck has a back-up accumulators.