Instruction
According to article paragraph 2, article 8 of the Constitution of the Russian Federation, in Russia are recognized and are protected under state, municipal, private and other forms of property. For a more extensive list is provided in article 212 of the civil code. But this list is not exhaustive, since there exists the caveat that Russia has recognized other forms of ownership.
State ownership implies that the owner possess powers of state authorities, which, in turn, appoint managers (managers) of enterprises and gives them certain powers. Public property exists in those economic sectors where it is difficult for various reasons, the participation of the private sector. Its existence is intended to solve public problems and to benefit the state. First of all, it concerns the provision of infrastructure - water and gas, electricity, telecommunications, transport, etc.
The state property may be a Federal (nationwide), regional (the property of constituent entities of the Russian Federation), municipal (property, city, district, settlement, another municipality). State and municipal property not assigned to state and municipal institutions and enterprises, is the property of the Treasury - national, municipal, or Treasury of the Federation.
Private property includes both property of citizens - individuals and legal entities. Among other forms we can distinguish the property of religious and public associations, consumer cooperatives, and mixed Russian property. In addition, there are foreign property and joint Russian and foreign.
In the modern world, including in Russia, increasingly there is the coexistence of different types and forms of ownership. For example, inside state-owned enterprises can exist cooperative and private business structures. There are also different joint ventures, corporations, holdings, financial industrial groups, etc.
Objects of property are tangible and intangible. As they can be immovable and movable property, the land, water, animals, intellectual property, securities, money, products of labor, air/water/space. And the subjects of property may be person or household (the private), a group of people (cooperative, joint, collective, public form).
Advice 2: What forms of ownership are
The basis of socio-economic relations in society is the dominant form of ownership. Ownership relations have a direct impact on politics and the economy. There are several varieties of ownership.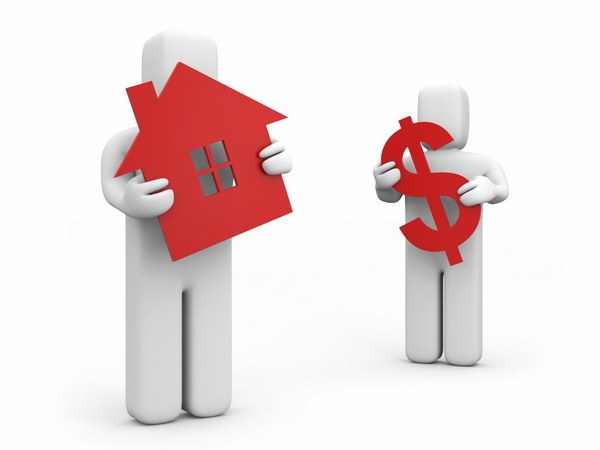 The property is called historically determined the form of the appropriation by people of wealth. It is usually classified into private and public. Private property is divided into three basic forms. Refers to individual, partnership and corporate forms of ownership.

With regard to single ownership, it is characterized in that a natural or legal person capable to implement all the proprietary relationship. We are talking about farmers and similar producers.

Partnership property means Union of the capital of physical or legal entities for the subsequent implementation of the overall business activities. It is the businesses that was formed based on the equity contributions of the founders. As equity contributions are often the means of production, money, material values and innovative ideas.

Corporate property should be formed on the basis of functioning of capital. By the way capital is formed by the free sale of shares. It turns out that the owner of the shares is the owner of the capital stock of the company.

Public ownership can be classified into three main forms - collective, state and nationwide. Collective ownership is distributed among the employees of the company. State property should be called the property of all members of society. But the implementation of the assignment of such ownership is exercised directly by the state apparatus.

Municipal property, along with the state, is one of the main forms of ownership. It is the responsibility of the cities, villages and other administrative-territorial units. The objects of municipal ownership is considered to be non-residential premises, housing funds, property of local governments. Public property implies affiliation with public domain individually. By the way the Russian Constitution is securely protected all of the above forms of ownership.

To other forms of ownership include individual, cooperative and joint. Form of ownership of individual aims to concentrate in one subject such features as labor, disposal and revenue management. In Russia by individual owners is considered to be merchants, doctors, lawyers, etc.

In form-based cooperative ownership is the Association of individual owners. Any member of the cooperative has certain rights in the distribution of income. Joint property of a group is called private property, which is formed through the issuance and sale of securities.
Advice 3: What tax benefits exist for persons with disabilities
Support for people with disabilities is one of the most important tasks facing love government. Russia in this issue is no exception. Programs to support people with disabilities different. One of them concerns benefits in tax payments.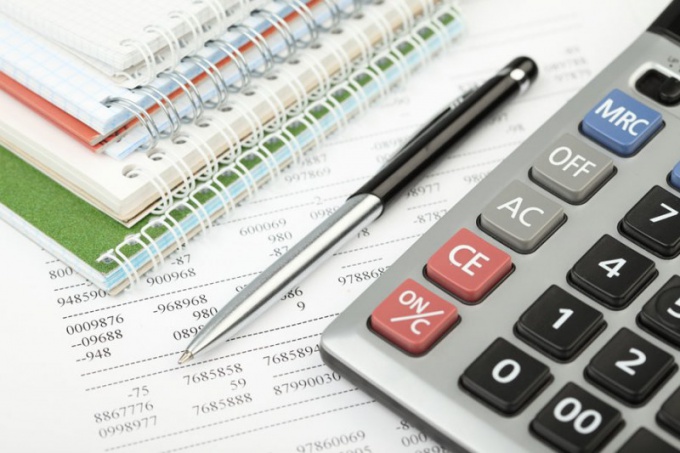 The transport tax, property tax, land, etc. - the list of payments in the budget, which must be made by citizens, is quite broad. Also subject to tax and business - both small and large. Many disabled people have hidden disabilities, so it can afford to open their own business. But their disability allows them to receive a number of benefits.
It is worth remembering that the disability will have to regularly confirm. After all, benefits are provided only for actors with disabilities. Where such confirmation is required for almost all groups.
From payment of vehicle tax exempt invalids of the great Patriotic war, Invalidi fighting, invalids I-II groups, people with restrictions to labour activity of II-III degree. However, these benefits are only valid on one vehicle, the owner of which must be persons with disabilities.
In addition, it is worth considering that there are a number of requirements to the car, which is owned by person with disabilities. So, for example, is not taxed a car with power up to 100 horsepower or a car manufactured more than 15 years ago.
Also under the tax exemption are cars with a capacity of 100 HP, acquired through the organs of protection of the population in a lawful manner. This provision is stipulated in article 358 of the tax code.
Privileges to disabled people to pay property tax
The property tax also refers to a category of payments, which can free people with disabilities. Don't have to give money to the Treasury for the available square meters for the disabled I-II groups, invalids of the great Patriotic war, the disabled of childhood.
Reduction of tax base on non-taxable amount of 10 000 is expected for those who were injured in the fighting on the territory of the USSR and Russia, invalids of Chernobyl, as well as those who suffered from radiation sickness as the result of any tests, exercises, etc.
A tax on entrepreneurship
Benefits in payment of business tax, disabled unable to. So, for those who have marked I, II, III group can get the standard deductions provided for in article 218 of the tax code. In addition, persons with disabilities, opened entrepreneur can obtain social tax deductions, for example, of the amount paracanoe for treatment.
In addition, disabled I-II groups can be osvobozeni 50% from payment of state duty for committing all types of notarial acts. The disabled entrepreneurs have rights to tax deduction of 500 roubles for every month tax period when the tax base is to get the disabled income.
With regard to social tax, PIS, headed by the disabled from any of the 3 groups get exemption from payment of CST to their business activities. But the relief in the area of value-added tax not provided.