You will need
- medical book;
- experience as a salesperson or a cashier when applying for a job as a gym Manager.
Instruction
To get to the store "Pyaterochka" by the seller or the cashier, will only need the medical book. Experience not required – employees who do not know how to handle the cash register, quickly train on the spot.
To work as a gym Manager needs and medical condition, and experience. The administrator of the hall – quite a responsible position. The tasks of this officer include not only control the work of cashiers and salespeople, but account of production, merchandising, and communication with customers.
Porters and laborers in these shops are always needed. The salary of these employees is not too big, but there is an opportunity to choose a convenient work schedule.
Announcement of the hiring of certain employees often hang around the exit of the store on the Bulletin boards. They are placed on the website of the network of hypermarkets. You can also find these jobs in almost all electronic labour exchanges – www.hh.ru, www.rabota.ru , www.job.ru and others.
Vacancies available in the stores "Pyaterochka" often very much so, to the candidates for the posts of sellers, cashiers, porters and handymen do not impose specific requirements. But in order to qualify for the position of administrator of the hall, will have to try. It is very important to create a proper resume. There you need to specify the place of study (UNIVERSITY or College), previous work experience, and special skills – elementary accounting, ability to handle cash register, the fundamentals of merchandising.
After a resume you need to make an appointment. This can be done at the phone number at the information booth of the store or website. Often invite several candidates. That is suitable person for the position or not, I say the same day, after a conversation. At the interview, be sure to say which store it would be preferable to work. As the meeting often takes place in one of the administrative offices of "the five", where selected staff for the entire network of hypermarkets.
Useful advice
Going for an interview on any of the posts, pay special attention to appearance. It is best to wear a business suit. When there are many candidates with equal initial data, applicants prefer someone who looks more presentable.
Advice 2: How to get a job in Moscow
The best professionals are going to get a job in Moscow, and this is understandable: despite some development regions the labour market in Moscow remains much more developed and ready to accept new professionals.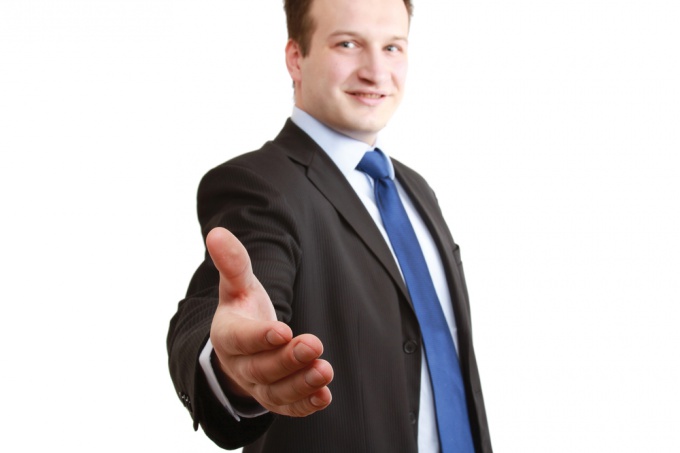 Instruction
There is a stereotype that Moscow is a city of arrogant, and the provincials not like here. It is not so. Many highly paid professionals, executives and businessmen working in Moscow, came here from other cities. According to many surveys, most employers is quite positive attitude towards the specialists from the regions, considering them to be more industrious, energetic and responsible. In addition, their salary expectations and usually not as high as in Moscow.
Before you start
to look for work
, look how much you pay the professionals of your level in Moscow. This is easily done via the job search sites, there is an article about the average level of wages in a particular industry, "zarplatomer" tests, which determine the level at which you can claim. In addition, you can simply browse the job and to perform that you can count on. Then, specify in the summary salary slightly below this level by ten percent. So you have to "win" some Muscovites.
On many sites for job search there is an option that allows the employer to indicate whether he is ready to take a specialist from another city. In such jobs, you should pay special attention. But if you are interested in the vacancy, not having such mark, do not rush to abandon it: in the end, your resume may be much more interesting than others sent for this job.
If you live in another city and if for an interview you need to come to Moscow for a few days, agree with three to five employers about the interviews in a certain period (for example, in a particular week). This week you will be able to come to Moscow and go through from all the interviews, which will save your efforts and money. Most likely, at least one of them will be successful for you. The version of the conversation with the employer is almost always better than the option of a video interview, although some candidates are using that to not to go anywhere. In addition, you will be able to assess the conditions of work, condition of the office and observe employees.
Some companies offer to carry out tests or assignments in the specialty. Nonresident applicant may be asked to send them to him via e-mail. After passing this first screening stage, you will understand whether you can expect to work in this company. In addition, sometimes the test task talking about the employer and the nature of the work very much, and you after you follow them, will be easier to decide whether you personally this work.
The interview should focus on the best qualities attributed to nonresident applicants: on hard work and activity, and at a little low salary expectations. Better a little "play" in salary at first, but get in that company in which you would like to work. Then when you Express yourself, your income will grow - and possibly much more.
Note
How to find a good job in Moscow. Moscow every year it becomes an increasingly promising field for employment and permanent employment. Good job in Moscow, not lying on the road - to find a place with a decent salary will have to work hard. Newspapers, fill out forms several personnel holdings, to delve into the Internet, like job interviews.
Useful advice
Welcome to the website of the "black" employers and job seekers. Are you looking for work in Moscow , but not sure about the employer? Are you planning to take an employee to work , but I don't know his "history"? You are on the right track! This site is created specially for You! Other companies If you haven't found the right section, please post here, specifying the branch or sphere of activity, then the section will necessarily be established.