Instruction
Before starting to work try on a fur coat. Decide where you want to cut (shorten, replace damaged parts, etc.). During preliminary calculations, remember that a fur coat is a type of clothing, having to sit on the person is relatively free (so you not only stand and walk but also to sit). Also in winter we often wear an extra sweater, jacket. So after all your transformations coat should match all these requirements.
Mink coats are made of separate skins. But these skins are so well connected that it seems as if a coat consists of a single piece of fur. So if you decided to alter a fur coat of mink alone, then, first strut lining. The only way you will be able to see the seams connecting the many mink pelts.
Your further actions depend on the initial concept. If you want to take in a fur coat, strut sewn together the pieces of fur in places, marked by dashed lines in Fig.1. Cut the excess fur. Baste (very carefully) pieces of fur back to each other. Try on a fur coat. If the item sits well on you, the buttons are easily fastened even with a sweater, a ripped shivaite elements between a capital (this can be done both manually and by sewing machine).
If you want to shorten the coat, the thrust lining, cut the necessary amount of fur. Consider the seam (have fur they can reach up to 3cm).
And in case of damage of individual parts of the fur coat (moth eaten fur in a certain place, or had the pile) you can resort to one design trick. If you have a long mink coat make her a striking fur jacket casual.
Cut off the bottom part of the coat (Fig.2). Strut the pieces of fur. Replace the damaged fur, lousy instead wedges from the bottom. Your coat will become more free, and due to the lack of damaged areas will look like new.
Advice 2: How to sew a fur coat of mink
Back in the old days fur was a symbol of luxury, wealth, prosperity. Wearing fur could afford only very rich people from the upper strata of society. Mink coat in our time is expensive which is not affordable for every woman. If at the moment finances do not allow you to make such a large purchase, but a haunting dream to become the owner of a mink coat never leaves you – don't despair! In this article we will tell you how to sew a fur coat of mink with his own hands, spending much less funds.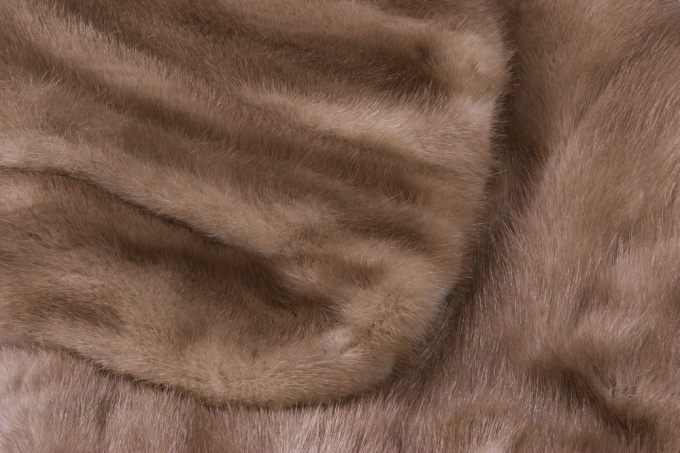 Instruction
For sewing of fur coats of the desired pieces of mink. But where to take them? If you have them – great. But if not – no problem. Give ads in the newspaper about buying used mink hats and collars at a low price. You can be sure that many people will respond to your offer. Most people try to get rid of unnecessary fur products, at least for any money.
Bought mink hats and collars neatly strut and wash well. Of necessity, miss the fat skin from the inside. Put to dry. Dry fur is desirable in an extended form. So take a Board and primatice to her skin.
Next, select the desired style coat. For a short coat will take approximately 30-caps collars.
Make pattern. If you do not know how to do it, go in the Studio and use the individual development patterns.
Cutting the fur with respect to the direction of the pile. Pick up the pieces on density and length of fur. Don't forget the seam.
The next step will be painting. Color coat ursala or regular hair dye. It will need about 6 packages of paint.
Sew the lining, buttons and loops.Well, fashion coat, sewn by their hands. Perhaps sewing, you will spend a lot of time, but, I assure you, the result is worth it.
Advice 3: How to alter a jacket
In every wardrobe there is a cozy knitted things from a wool and cotton yarns. They are comfortable and we wear them with pleasure. But accumulate fleece jackets that stretched out after washing and no longer be the right size or just out of fashion. You can alter things and find a new use for them.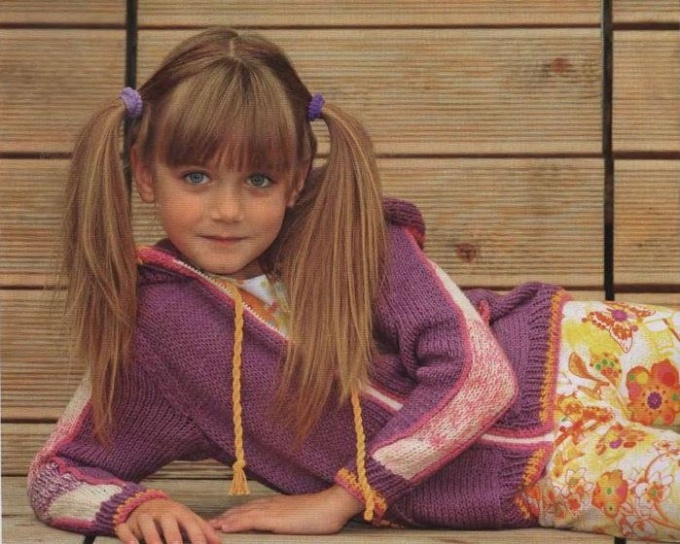 You will need
Scissors, iron, sewing machine, fabric for Ironing, thread, pieces of knit fabric for appliques, lace, beads, buttons.
Instruction
Create of your jackets, the jacket for a child. In the wardrobe is always boring knit thing. Wash it in hot water and rinse. Wool will shrink and become tighter knit. Lay the sweater on a towel, straighten and dry. Amperite hot iron (1300) through a damp cloth, to avoid waves. Take a break from crisp wool details jacket child. Children's jacket can also be upgraded. Nastavite the sleeves and bottom if they are short or spoiled spots. Pick up a knit suitable for the structure and matching color. Take out the strips for extension subject to bending at the joints. Shorten the sleeves and hem, cutting off from it strips of the intended length. Sew new details to the sleeves and bottom of sweater knitted stitch. Iron the new seams with hot iron through damp cloth. Decorate the junction with braid or embroidery. Hide big spot using the application. She looked harmoniously, when choosing, consider the color, size and theme.
Update stale knitted thing for more details. When failed to pick colors sweatshirts embroidery thread or beads. Place the embroidery on the neckline or on the chest to accent the color. You can decorate your dull and thin sweater. Change the neckline. Treat it and position on the neck embroidery, original ribbon, buttons or rhinestones. If fleece jackets stretched the hem and sleeves, then cut off the deformed part of the canvas. Choose the right structure and color knitwear or fabric, make some strips for the bottom and sleeves of the product. Insert new items to your jacket, amperite through a damp cloth. Decorate hemmed detail, observing all measure.
Sew sweater skirt girl. Fight back the sleeves, measure the desired length to accommodate bending at the waist. Mark a line colored edge stitching or sewing pins. Cut with scissors to the stitches, fold the edge and hem it knitted stitch from the wrong side. Thread an elastic band amparita skirt using a damp cloth with an iron on the "wool".
Note
Grind down two knitted items without leaving the lowered loop.
Useful advice
To cut knitted edge is not curled, lightly spray with clean water, straighten. Cover it with clean cloth to remove the moisture.