Instruction
Before you can define a diet for sick cats, it is necessary to consult a veterinarian who will specify the type of detected diabetes and give advice on food choices. If the cat throughout life ate natural foods, and not specialized feed, it is best to perform and minimize the number of incoming eating carbohydrates (they should be no more than 5%). In particular, this means that food should not be exposed to grain products, rice and corn cereal, soy additives. Natural food for animals with diabetes should be as close as possible to the diet of wild cats: from 50% of all incoming foods should be proteins (raw beef, pork, chicken, offal), 20 - 25% fats (dairy products, especially cottage cheese and sour cream) and carbohydrates of plant origin (raw vegetables and fruit). To feed cats with diabetes is small portions 2-3 times a day for insulin-dependent diabetes combining feeding time with time of injection of insulin.
When feeding your pet dry food is carefully studied the proposed range. Feed containing beer boiled rice, cornmeal or corn porridge, barley and soy proteins, it is excluded from the diet. The composition of a good dry food suitable for cats with diabetes must be exclusively flour from meat (pork, chicken, beef, fish), ground pulp (as valuable for diabetics source of fiber), natural flavors and fats. If the cat is psychologically able to switch to canned food, it is better to feed her canned food.
Canned food used for feeding cats with diabetes, the composition is similar to dry. They must be animal protein, fat, fibre. You should not feed cat food, in which the percentage of carbohydrates is more than 10. The mode of feeding canned food also involves food in small portions 2-3 times a day, not more.
Cats with diabetes of any type is strictly forbidden to feed delicious, but very harmful chips, sausages and other foods that animals love to beg from the owners. This can lead to the exacerbation of the disease, improper nutrition increases the weight of the animal. Diabetes need to keep a pet's weight under strict control: do not give to overeat full of cats, on the contrary, supplementation to normal weight (normal for the breed, size and age of the cat) thin. More precise information for each specific animal is obliged to give the attending veterinarian.
Note
There are breeds of cats are prone to diabetes, for example, Siamese and Persian cats.
Useful advice
Control the weight of your pet, since diabetes often occurs because of increasing body mass.
Advice 2: How to eat with type 2 diabetes
When type 2 diabetes is important to reduce the amount of consumed fat and carbohydrates. From sweets, muffins and starchy vegetables should be abandoned completely, preferring low-fat dairy products, lean meat and fish.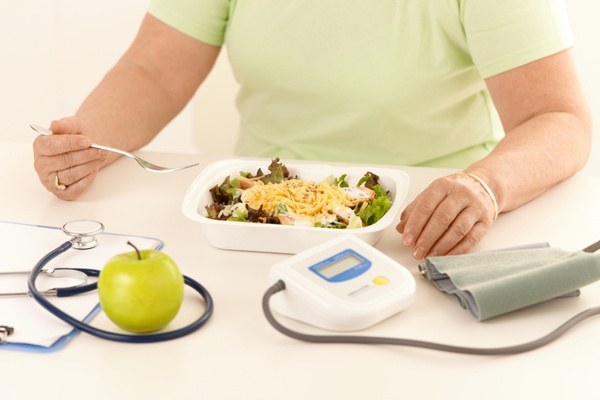 You will need
Yesterday's rye bread, mineral water, tomatoes, cucumbers, low-fat dairy products, peppers, lemons, greens, beans, eggplant, mushrooms, cranberries, beets, carrots, lean meats, lean fish, cabbage, rice, oat, buckwheat and barley cereals, citrus fruits, berries, nuts, and vegetable oils.
Instruction
Diabetes type 2 diabetes most often goes "hand in hand" with obesity, so these patients first need to lose weight. Even minor loss of 5-10% of total body weight will help to reduce the level of blood glucose and also cholesterol and blood pressure. The diet of the diabetic should be healthy, not too high in calories, high in nutrients and low in fat.
Diabetes is not a death sentence. The patient is not necessarily to limit myself in everything, it is important to know which foods significantly increase the level of sugar in the blood and which slowly raise the level of glucose due to the ability of their constituent carbohydrate to be absorbed gradually. So honey, sweets and pastries from the diet of a diabetic will be completely excluded, because they can cause hyperglycemia – a condition in which the level of glucose in the blood increases. The same applies to sweet juices, carbonated drinks, alcohol, potato, rice, wheat cereals, dried fruit, fresh pastries and all products of animal origin with high fat.
Healthier is rye bread better than yesterday, and tea drinking green, because other varieties can cause a rise in blood pressure. You need to drink up to 2 liters of fluid per day – mineral water, tomato juice, low-fat dairy products, and diluted unsweetened fruit drinks. The salad fill with lemon juice or vegetable oil, and it is better to cook steamed vegetables or baked in their own juice. No restriction, you can use cucumbers, tomatoes, peppers, eggplant, onions, herbs, mushrooms, lemons and cranberries. Occasionally you can afford the beets, carrots and fruits, and potatoes from the diet is better to exclude completely.
A diabetic can make your own menu of the following products: boiled beef low-fat varieties, low-fat fish boiled or baked in the oven, fresh cabbage or sauerkraut, beans, pasta durum, chicken meat (breast is better), cheese with fat content not more than 30%, cottage cheese, low-fat milk, brown rice, oats, buckwheat or pearl barley and sour fruits – citrus, apples, black and red currants, strawberries, pears, peaches, etc.
Persons suffering from diabetes mellitus type 2, needs to sit down 5-6 times a day and eat small portions, chewing food thoroughly and avoiding overeating. If you really want, you can treat yourself to a little sweet dessert, but then the rest of the meals will have to abandon carbohydrate foods at all. Fats must be present in the diet of diabetic, but not hydrogenated, and are useful, which are very much in the red fish, nuts, avocados, olive oil, etc. for Diabetics in any case not to skip Breakfast. Resolved and snacks. In this capacity well suited to apples, bananas or bread.
Patients with diabetes type 2 diabetes it is important to control the number of calories consumed. To do this, you can keep a diary and every day to compare the calorie content of your diet, to ensure that it was the same. It is easier to get used to a new life and adapt to the new conditions of supply.
Advice 3: Is it possible to feed an old cat
Cats, like people, eventually grow old. And if the person is quite old, the old age of the cat starts as early as 7 years. But the proper and healthy feeding, physical activity and regular medical checks can prevent many diseases in old age, thus prolonging the life of old animals as long as possible.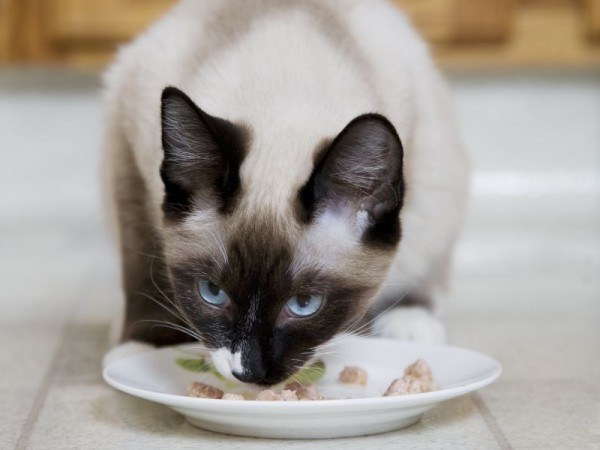 What to feed an old cat with chronic diseases?

To old age, cats may appear some health problems. And if a healthy cat will continue to eat as before, the old people with diseases should reconsider your diet. Because the power depends on many things: how to behave in the disease, and how it will feel animal. Proper feeding in this old age will help to avoid unnecessary weight and complications of chronic diseases.


Cats who suffer renal failure (CRF), drink lots of fluids. If the animal with KHNP's drinking enough, he fluid is introduced intravenously to the body does not dehydrate. Dry food can also lead to dehydration, so it is recommended that cats with KHNP translate into wet food. Wet food should be low in potassium, phosphorus and various nutritional supplements. In the feed must contain substances that remove excess phosphorus (it affects the kidneys.


Old cats often suffer from dental disease. Is stomatitis, gingivitis, tooth decay or Tartar. In such diseases it is recommended to purchase special feed with large thick pieces. The cat will have to chew, and this is a good prevention of Tartar.


Increasingly found among old cats disease hyperthyroidism. It is the excess of thyroid hormones, which are produced from a tumor in the thyroid. Because of this, the cat has increased appetite, reduced weight, anxiety. Veterinarians in hyperthyroidism recommend feeding wet food based on chicken, veal, beef or lamb. Choose pet food in Tetra packs (like Rascal) or plastic bags (like Yams or Eukanuba), but not in metal cans.


Cats-the old people often suffer from chronic constipation. This is due to decreased physical activity. In this case it is necessary to enter into the diet more fiber (vegetables, bran, cellulose) or dry feed with a high moisture content. Feed with such additives can also help cats with diabetes and suffering from colitis.


Cats suffering from inflammation of the bowels and anal glands, can eat foods, which contain easily digestible protein.


Cats with heart problems are recommended food with a high content of taurine. But the sodium content in such feed should be much lower.


Cats who have had cancer, should be on the antioxidant diet.


Natural breast

Cats in old age become picky in choosing food. It happens that the pet begins to eat what was not eaten. This is due to the fact that old age gustatory nerves lose sensitivity. In the diet of older cats should be more high quality fats. They awaken the appetite capricious animals to their strong odor. Diversify the diet of the old man liver, chicken breast, beef heart, offal. Vegetables offer him the beans, zucchini or pumpkin.

Fish should not be given to a cat at any age, and in the old. It contains a lot of phosphorus, which is poorly excreted from the body and harm the kidneys.


If the cat has sore gums, he will refuse solid food. In such cases, offer strong animal broths from veal or beef, Dobrev their meat sauce and oatmeal. Such a diet will quickly calm troubled gums. Later, you can offer the cat a soft boiled meat, cut into small long pieces so the cat could eat them without chewing.


Old cat with diseased teeth should not offer solid foods. Perfect oatmeal with minced meat, milk soup with rice, yogurt, cottage cheese, scrambled eggs with a small amount of oil, the grated cucumber.


With constipation always add 1 teaspoon of bran for feeding. Fiber will help to normalize the stool of the cat. In natural nutrition, always use the vegetables, they are also rich in fiber.


Feeding old cats avoid high-protein food. Feed low-calorie food, so the cat is not gaining weight. It is better to give food often but in small portions. In natural food to add vitamins, especially A, b, B6, B12, E, C and glucosamine. They strengthen the internal organs of old animals and keeping them in shape.
Advice 4: How to get rid of itching in diabetes
Diabetes mellitus is a metabolic disease. And it can not affect the skin condition of the patient. It loses its elasticity, becomes dry, sometimes there is a strong itching. Sometimes it is one of the first manifestations of the disease. Direct proportion between its intensity and the severity of disease is not observed. How to get rid of skin itching?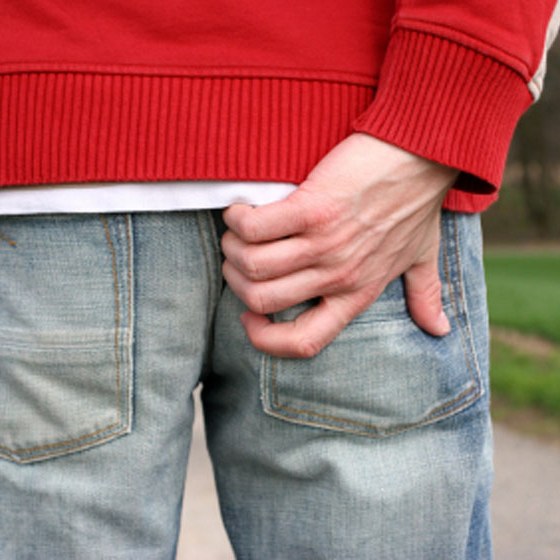 You will need
"Mikozolon", levorinovuyu nystatin or ointment;
- vegetable oil;
- retinol acetate;
- oak bark, starch,bran, pine extract, copper sulfate;
Veronica medicinal, sprouted grains of wheat, rye, corn.
Instruction
When
diabetes
mellitus
often enough patients complain of severe itching in the crotch area caused by yeast. Sometimes it extends to the inguinal folds. The skin around the genitals, anus, and the mucous membranes become red, swollen, sometimes they get a white cheesy plaque. Daily remove raids a cotton swab dipped in 20 % solution
of borax in glycerin
. At night, lubricate mucous membranes and skin. For this purpose, suitable "Mikozolon", and levorinovuyu nystatin ointment. Use of rectal and vaginal suppositories.
With
the appearance of cracks, erosions, suppuration, consult a doctor.
Whentaking a shower, doing the intimate toilet, not to use soap. It enhances skin dryness and it can cause itching and inflammation of the external genitalia. Boil vegetable oil . Add to it a solution of retinol acetate at the rate of 1 vial per 100 g Daily lubricate the crotch this composition.
Boil 0.5-1 kg of oak bark in 4 litres of water. Strain. Whentaking a bath, add the broth into the water. You can also use starch, bran, pine extract. Good effect is given a bath with copper sulfate. Dissolve in water 2 tablespoons sulfate. The water temperature should not exceed 38 degrees C, duration of procedure 15 minutes. Baths 1-2 times a week.
Pay attention to diet. Refrain from eating hot and spicy food.
Good effect gives the use of decoctions of medicinal plants and germinated grains. The sprouted grains of wheat, corn, rye, pass through the grinder. Brew in a thermos small amount of boiling water. Insist 2 hours. Eat with fruit.
In the evening pour into a thermos 2 tablespoons of Veronica drug two cups of boiling water. On the morning of the infusion strain. When youlisten to 3-4 times a day, 100 grams.
Advice 5: How to heal diabetes
The development of diabetes caused by insufficient production of insulin by the islet cells of the pancreas, or the body's inability to use the insulin. Glucose is the main source of energy in the body, and the process of its receipt by the cells is of vital importance. In the absence of free or in reserve of glucose cells are forced to deal with the breakdown of fats and proteins to satisfy the body's need for energy. This process can lead to death.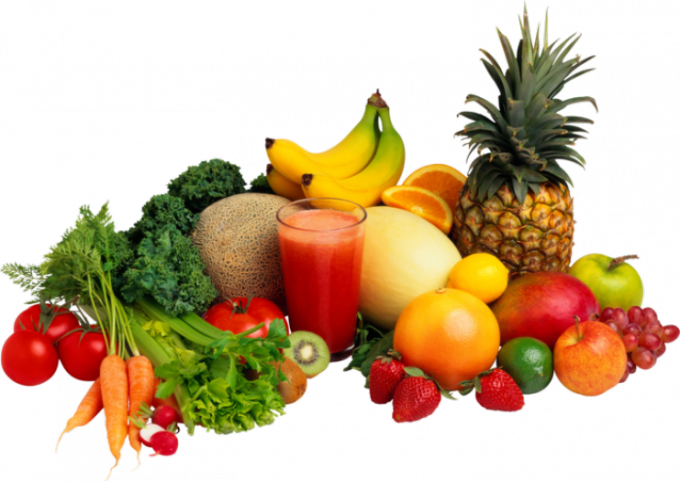 Instruction
Before taking any action to change your weight, you need to determine what you have diabetes. This will help to the hospital and consult with physicians. Listen to their advice, the doctors will give you all the necessary recommendations about how to eat what foods to eat and help make a proper diet.
Try to learn to control the level of sugar in the body. Your body has to insulin in such an amount that it requires. Since the properties of some products similar to properties of insulin, so they have become everyday components of the diet on your table.
Meals with diabetes should be frequent 5-6 times a day. Plan on the every day menu, keep in mind it is the percentage of fats, proteins and carbohydrates. Don't forget about the caloric content of your food.
Make yourself a table with food. Divide them into three parts: important and necessary for the body, foods that can be consumed, but in limited quantities and those that are completely impossible.
Diabetes mellitus helpful pottage of wheat, barley broth, marinades and jellies, fresh fish. Eat sprouted wheat germ, soy, garlic, beans, Jerusalem artichokes, blueberries, raw vegetables and Brussels sprouts. To facilitate the digestion of fats to add to meals spices, except the hot peppers.
Instead of sugar you need to eat the fruits of dogwood, BlackBerry, raspberry, dried and milled fruits of chicory. Natural honey is a source of many useful substances.
It is advisable to drink fresh juices in unlimited quantities. Very healthy juices sour pomegranate, mulberry, plum, cucumber juice mixed with juice of plantain flea and decoctions of rose hips and Hypericum.
Useful advice
Very useful to drink tea from the leaves of wild strawberry, raspberry, BlackBerry.