Delivery room

Before birth you need to prepare several bags with clothes. One such bag will be useful in the hospital right in the delivery room. The first diaper on the baby buckled almost immediately after birth.

But it is worth considering that usually a bag or is in the delivery room, or located in a designated locker. So no need to take maternity unit huge packages of things. A pack of diapers take up much space and weigh also enough. If you have too large bag, the nurse in the waiting room when you arrive to give birth, maybe even ask you to unload the bags and to give some things to your husband.

The best option is to put in the first bag for the hospital only a few pieces of diapers: two or three would be sufficient. In the normal course of childbirth and postnatal period a young mother with a baby is in the delivery room not more than 6-8 hours. Three diapers there will be enough. But if you lie there any longer, you can ask my husband to bring diapers still.

In any case, the whole pack of nappies in the maternity unit is not necessary to take. Spare staff of the hospital from dragging your heavy bags while you transfer to the postpartum ward.


Postpartum Department

In the postnatal ward the number of diapers increases many times. The baby begins to eat colostrum, respectively, starts the work of the intestine, there is a chair. And change the diaper after each bowel.

To navigate, we can assume that the diaper must be changed every 2-3 hours. Based on this calculation, one small pack of diapers should last you for all three days of stay in the hospital. Usually one pack 20-30 diapers from different manufacturers, the number is slightly different.

In addition, often in hospitals, handing out samples of different brands of diapers This is done for advertising purposes. Accordingly, the number of diapers that you will have to bring from home, is significantly reduced in this case.

If the diapers will end on the eve of the statements, you may well ask for a couple of pieces from neighbors in the ward.

But before birth to by still need several packs of diapers. First, it will be useful for your husband to have an example package that he will have to buy. Because immediately after birth, the shop often will go for it. Secondly, if you are in the hospital will come in handy more diapers than one bundle, husband will not have to go to the store, he can just take the number of diapers at home and bring it to you.
Advice 2: What to take to the hospital
In the last weeks of pregnancy expectant mothers begins to torment the question: "if I am ready for the birth of the baby?". And in this pleasant bustle of shopping sliders and suit is important not to forget that it is necessary to take care that you take
with you to the hospital
. After all, a bag of things it is better to collect in advance, at week 36. And the necessary documents to carry.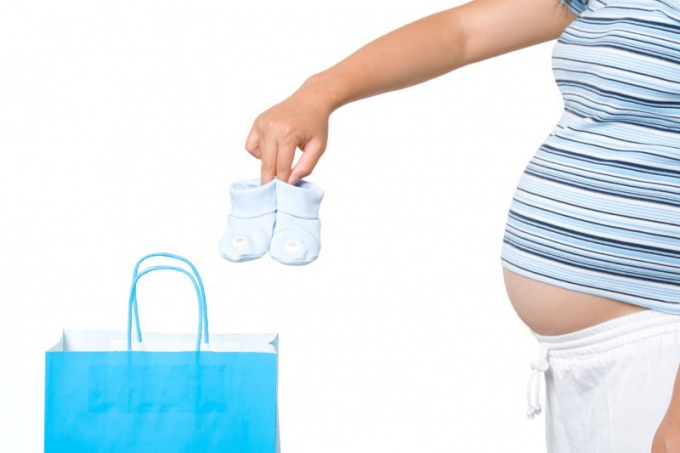 Instruction
Collect and put into a plastic folder for documents that you must present at birth. Put passport, obligatory medical insurance policy, exchange card and birth certificate (issued at the place of pregnancy), contract for delivery, if you give birth in a paid Department. If you at birth is present by the husband, it must also present a passport.
A bag with things for yourself you have to collect with the requirements of the hospital. If the hospital is allowed to go in their clothes, get a kit with a Bathrobe and a nightgown. Use a special cotton set for pregnant and lactating that after the birth will not be sorry and throw. Nightgowns on the post-partum period you will need 2-3 pieces.
In Adblock to take rubber Slippers, socks. Keep in mind that in emergency room you will be asked to remove all jewelry. The maximum that is permitted – cross on a string and a wedding ring. So in the last weeks before delivery discard any jewelry. But the mobile phone to carry into the family will allow you to. Do not forget to put in the bag charger. For procedures in the emergency room you need a new razor in the package. If you have varicose veins, put a special elastic bandages or stockings.
In postpartum period, prepare the following hygiene items, put them in a plastic bag: toothbrush and toothpaste, baby soap, shampoo, wet wipes, special postpartum pads. For the first day prepare a special disposable underwear. For those who have gained a lot of weight during pregnancy, useful postpartum brace.
If you plan to breast feed the baby, gather everything you need for this process. To get rid of unpleasant stagnation in the chest, you will need a breast pump. For a comfortable feeding, prepare a special bra, absorbent breast pads, nipple cream.
If the rules of the hospital are allowed to dress the child immediately after birth, brought you clothes, gather a small bag with things for the baby. Put a couple of cotton onesies and bodysuit, socks, cap. For baby care you will need a pack of diapers, wipes, and barrier cream.