Opportunities for program Guitar Pro 6 a lot.
1.High-quality sound engine (RSE).
2.A large number of tools and presets.
3.Virtual fretboard keyboard piano and percussion panel.
4.Import of MIDI, ASCII, MusicXML, PowerTab, TabEdit.
5.Built-in metronome, guitar tuner, a tool to transpose the tracks.
6.Support for older versions.
7.Signs of repeat cycles, fermata, timer, bookmarks.
8.The possibility of recording chetyrehpolozyj.
9.Export the file to WAV, PDF, ASCII and more.
So, first download the program, becomes her by clicking on the. exe file. Installation problems should not arise. Run Guitar Pro 6.
Familiarity with the program interface
If you have ever used the fifth version of this program, the sixth interface may seem confusing, but to be afraid of the diversity of buttons is not necessary.
In the "file" you can open files, create new ones or export ready.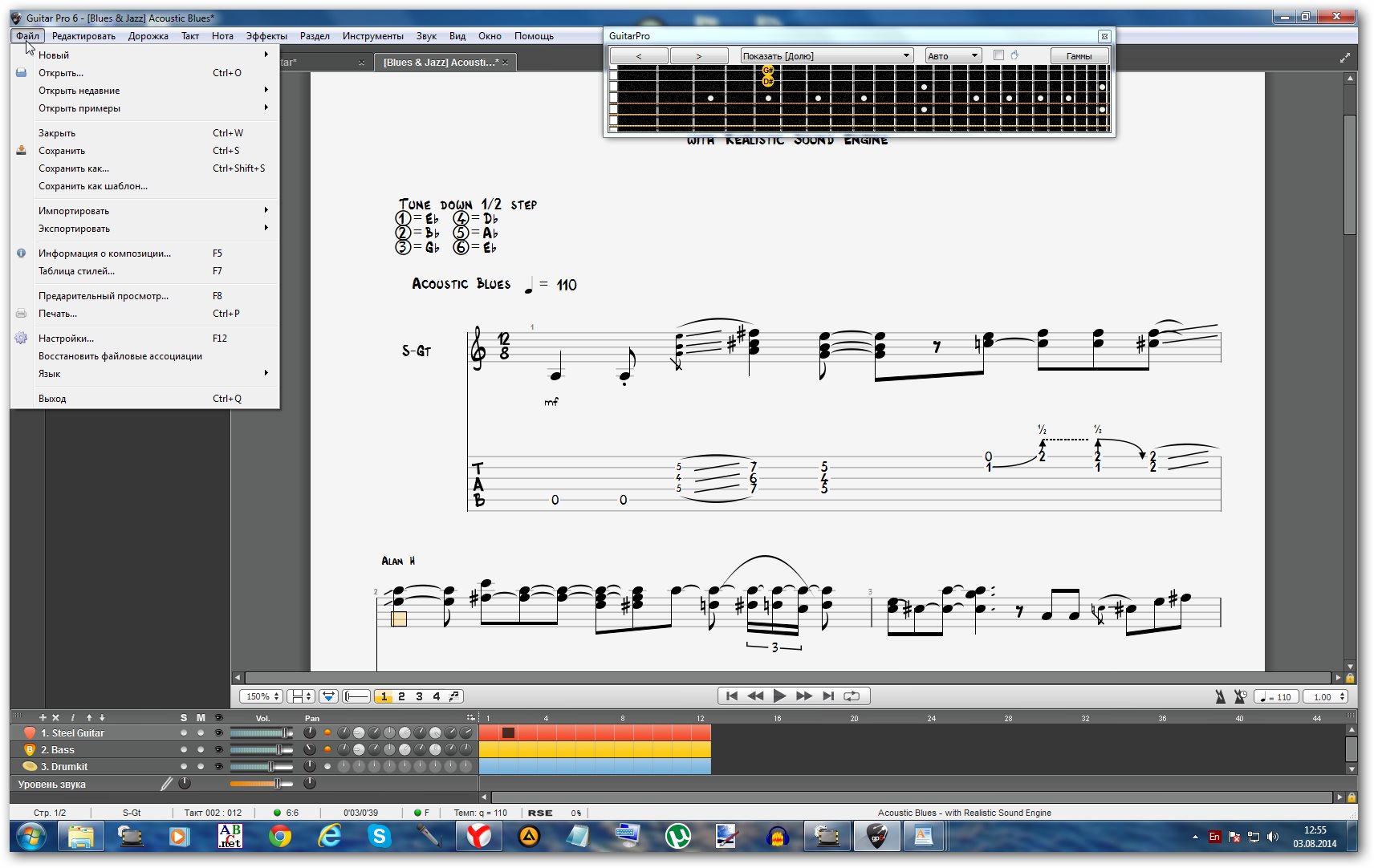 In the First window you can select the key, accidentals, the size, the volume (forte, piano), dynamics (crescendo, diminuendo), link notes, to insert a chord, mute the note, put the flageolet, to insert a line break, a timer, a bookmark, adjust the tempo, volume, balance: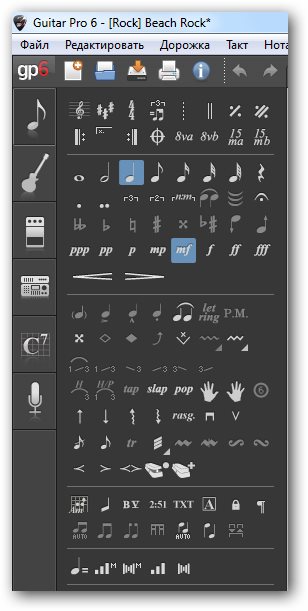 In the second window you can select the build tool, the tool itself, to put the Barre, to choose the style of the game.

In the third window, you can choose a ready preset or make it yourself.
Tip: to save some space for the effects, set speaker and reverbatory 4 window.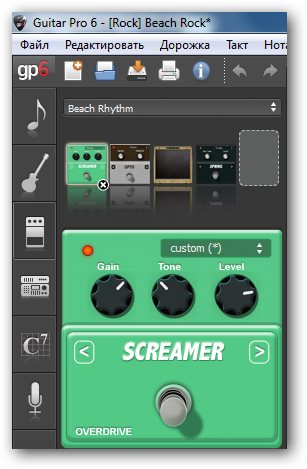 In the fourth window, you can configure the speaker and EQ settings, and also select reverbatory.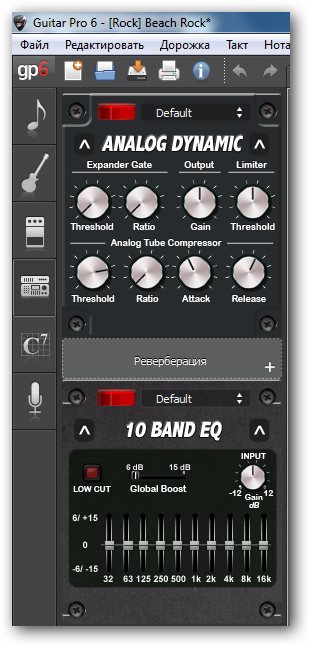 In the fifth window displays all the chords used in the song.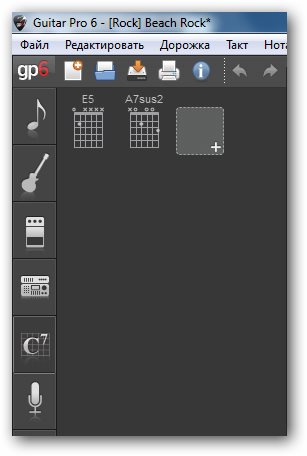 In the sixth window, you can write the lyrics to Patra vocals.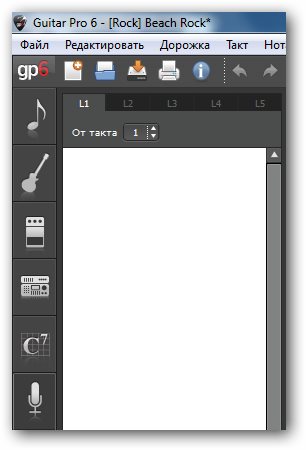 It is possible to use a guitar tuner.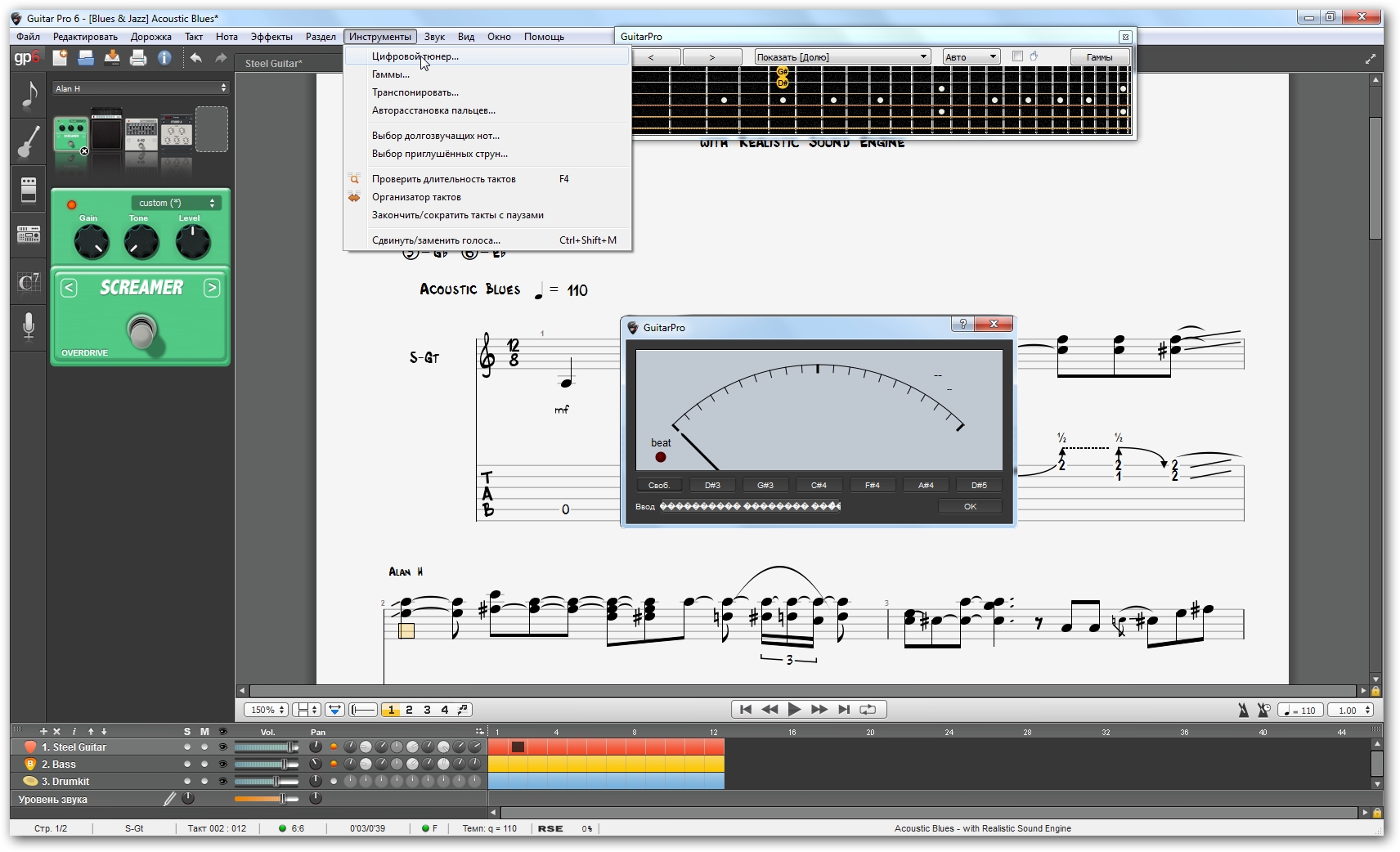 To create a new composition Ctrl+n. As you can see, the default here is the guitar, but if you want you can add a tool to do this, click on "Add track".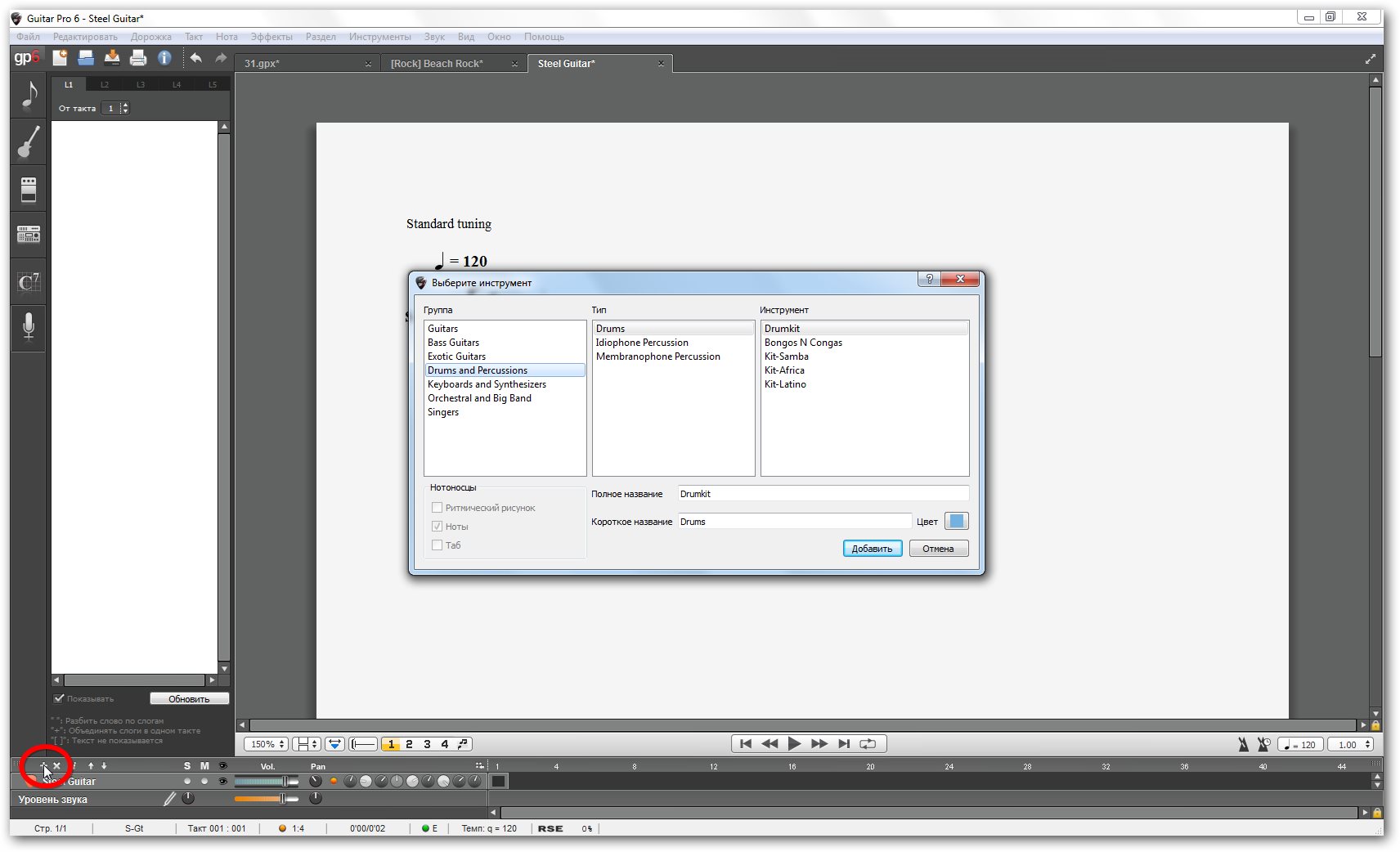 Select the group type and the instrument itself. Press Ctrl+F6 to call up the toolbar.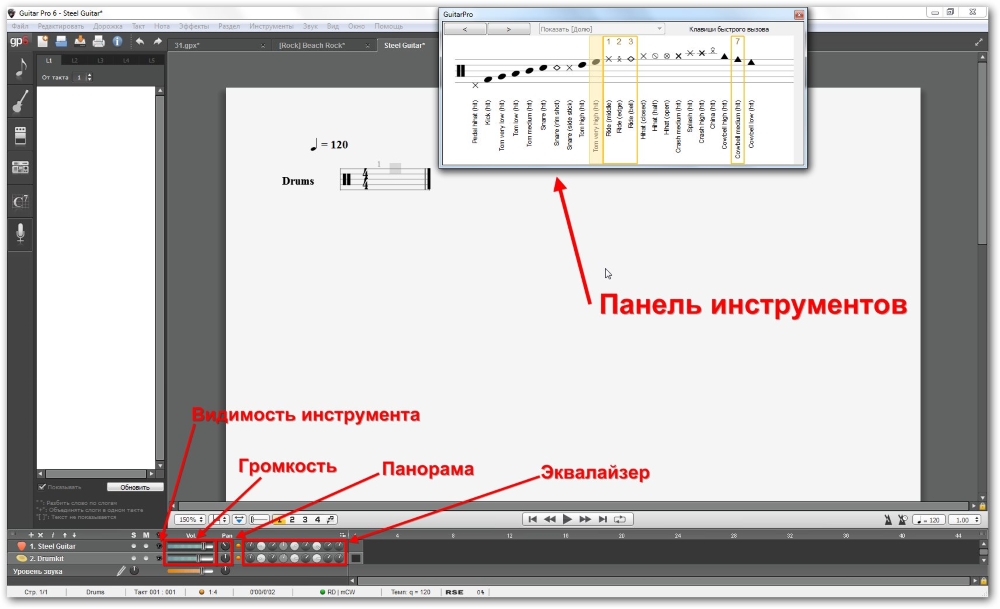 In the lower window you can change the volume, pan, equalizer tool. To add a note, click it in the toolbar or on the stave to move on to another tool, click on it.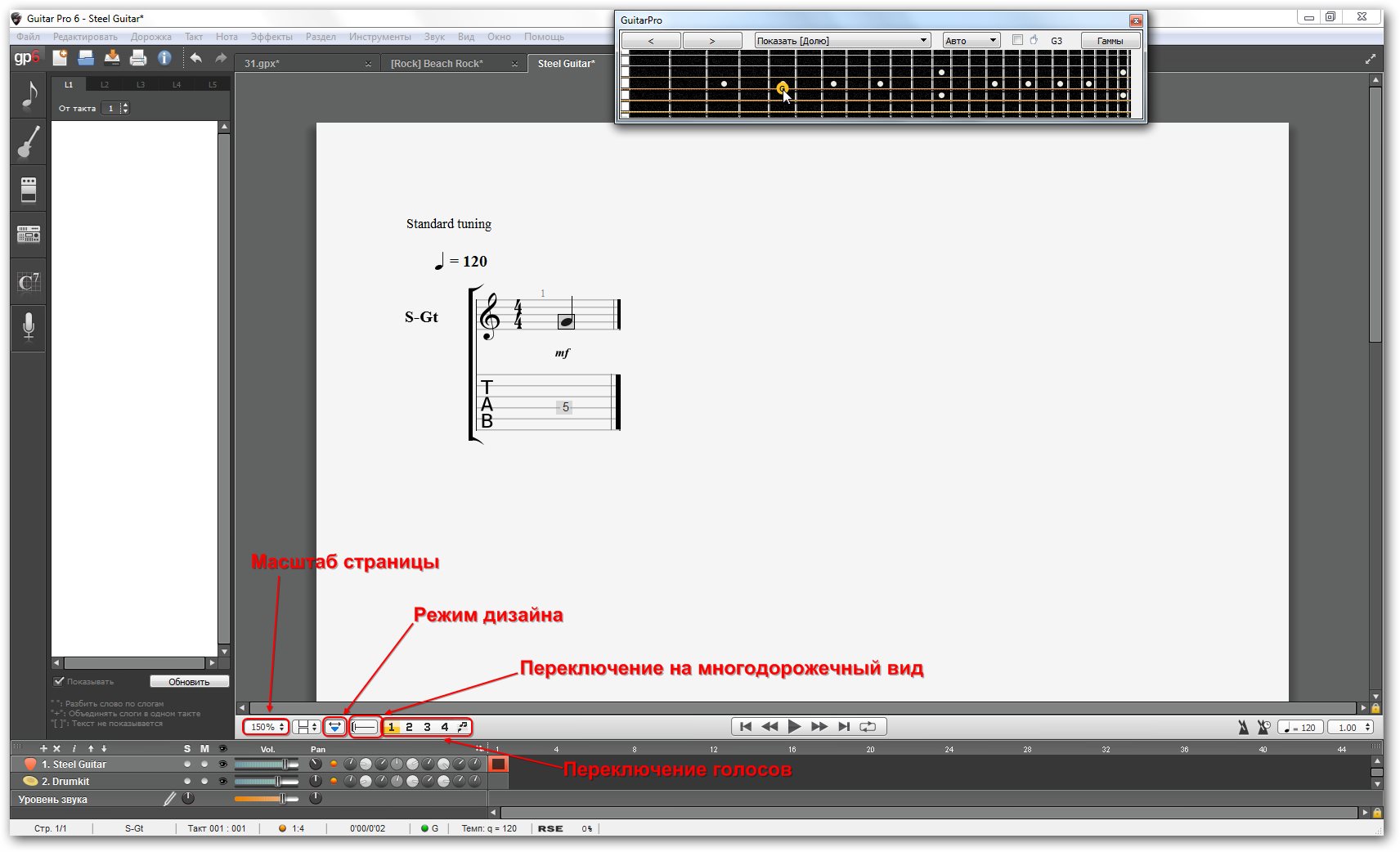 In this program you can change the sound of the instrument on any beat.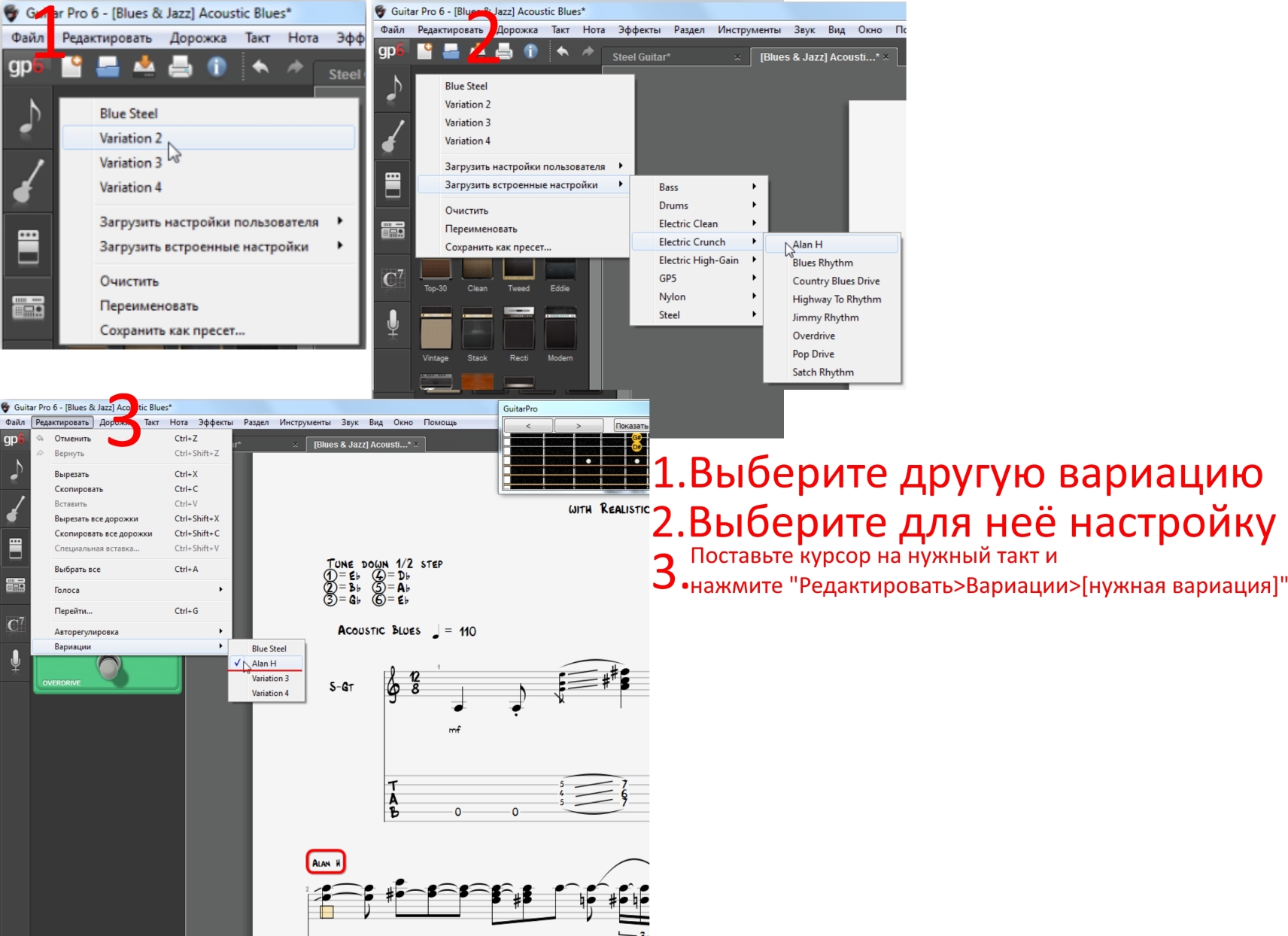 There is also a possibility to add the off-beat.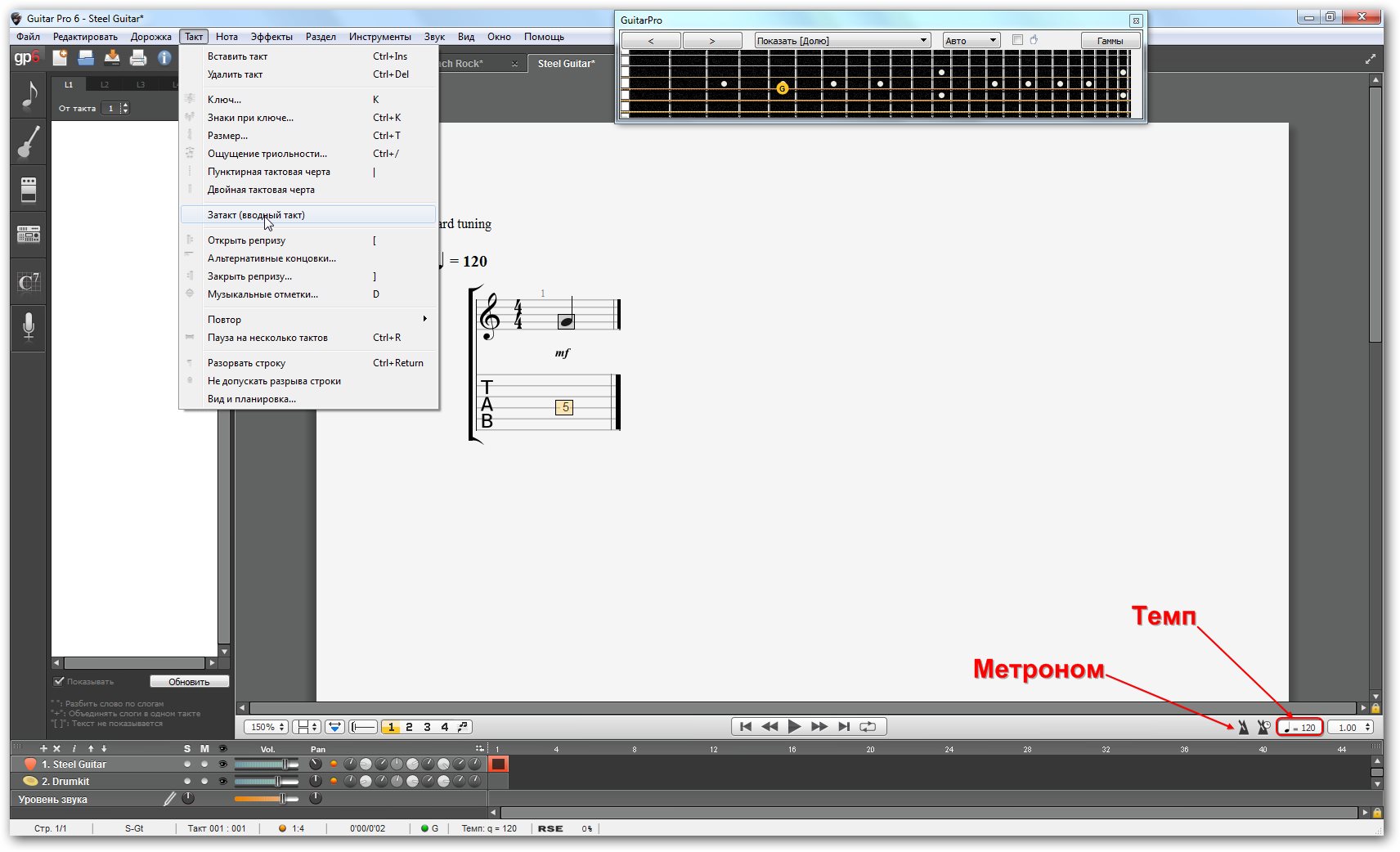 To publish ready file, you need to call him.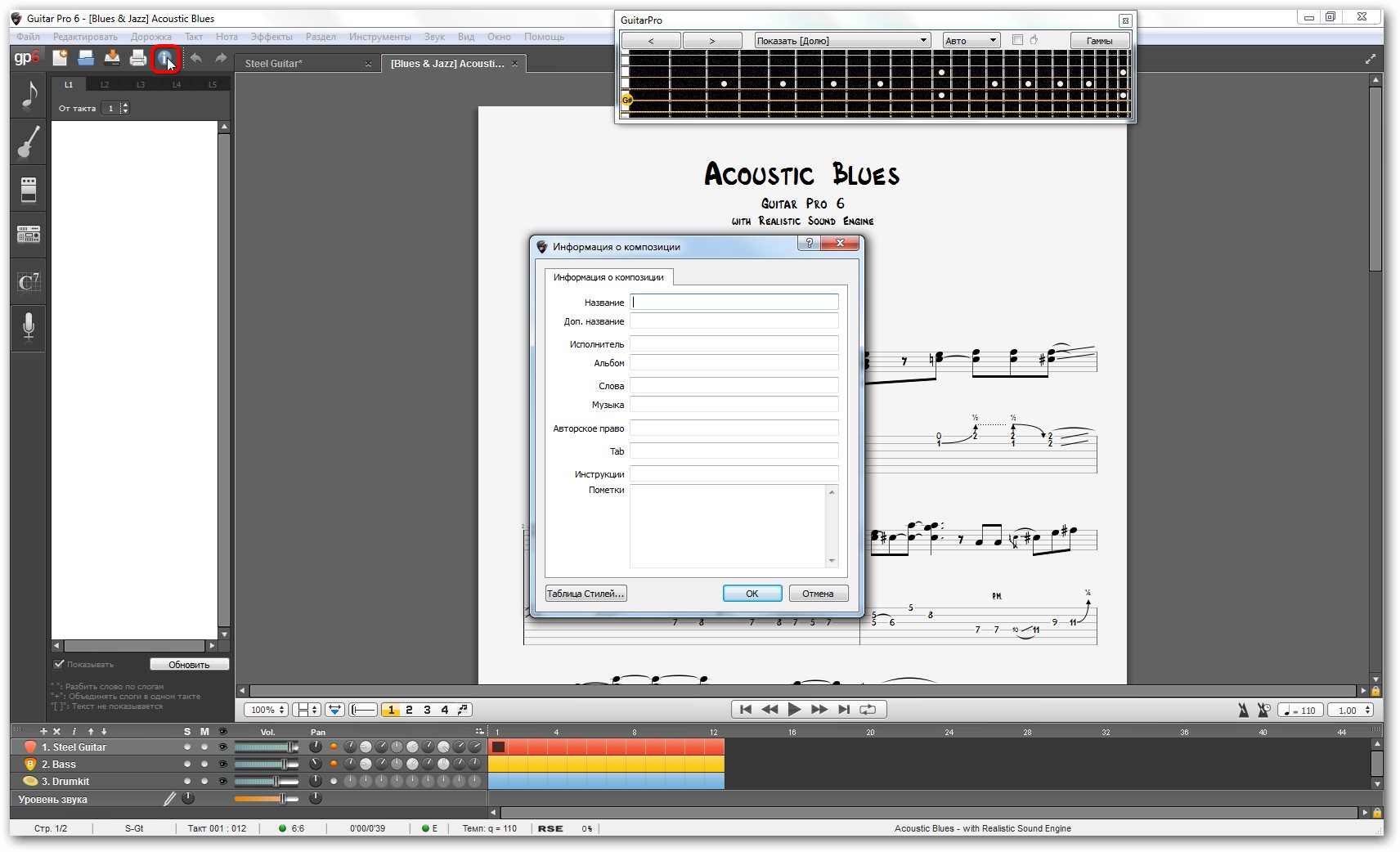 To export a WAV file, click file>export>WAV.