Instruction
Start with a description of the personal data. Write your surname, name and patronymic. Write which nationality you have. Enter the year and date of birth. Write your home address and leave a phone number where you can be reached and email address.
Describe your work experience starting with the most recent institution. Specify the name of the institutions date of commencement and completion of work, the position that was occupied. Be sure to list all you are performing functional duties in every workplace.
List all available professional skills. Describe the technologies owned. And also specify the level of knowledge of computer programs used in the restaurant business.
Make information about education. Specify the years of training, name of educational institution and specialty. If you took specialized courses or training relevant to the profession of a waiter, don't forget to write about them, as it would definitely be a big plus. In addition, if you want to get a job in a popular restaurant that visited by foreigners, it is important to have information about the level of knowledge of foreign languages.
Describe personal characteristics. Please note that the list to only those that are important to this profession, otherwise the item will not work. A pleasant appearance can reflect, attaching your photo in portrait format.
If you have a letter of recommendation from your previous place of work, be sure to attach it to the summary. Or make a separate section where you will need to put the information about the people who can give recommendations.
Write a few lines about the desired position. Indicate what salary you would like to have and the desired schedule.
The last paragraph will make more information about yourself. Describe the marital status, the presence or absence of children.
Advice 2: 7 items that should not be included in your resume
Summary is an important tool to represent the potential employer their skills and personal qualities to a suitable position. On the basis of properly-written resume, builds the first impression about you. That's why it's important and responsible to approach the resume writing and to avoid adding unnecessary points.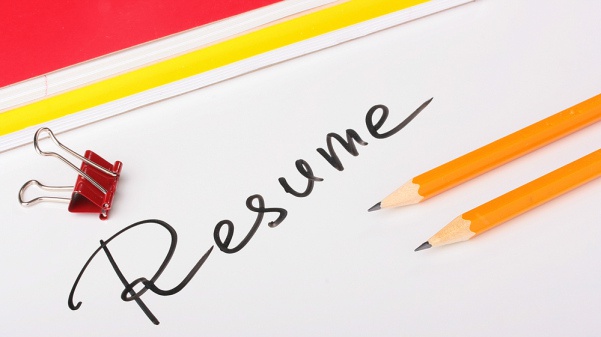 Instruction
A sense of humor. This quality individually, because everyone has a sense of humor of their own. Therefore, the use of different comic expressions in the summary is spam.
Unnecessary experience. Do not clutter your resume with experience casual earnings not in the area where you want to work. For example, experience as a waiter does not apply to the post of accountant.
Inappropriate rewards. It is not necessary to specify in the summary inappropriate rewards for obtaining the selected position. For example, victory in city competition of beauty are unlikely to play an important role in the job computer operators.
Photos. If a potential employer not specified mandatory condition for the application of photography to the summary, and it is not necessary to include. Unnecessary a photo can trigger an unconscious negative reaction from a potential employer who just might not like red hair or tie in the photo. The only exception to this rule often make jobs creative professions.
Personal information. Any information regarding your personal opinion, religious view, sexual orientation or political preferences, should remain beyond the summary and it not be. Also it is not necessary to disclose in the summary of my social security number or Bank information.
Extravagant verbiage. Don't try to impress your potential employer your vocabulary in the summary. Do not use large and obscure words, because clarity in written communication is key.
Exotic design. Artsy fonts, flavored or colored paper to emphasize the lack of seriousness of approach to obtaining vacant seats and not focusing on the main skills and characteristics of a potential employee, and visual materials.