Instruction
Before cleansing, remove makeup residues from the face and rinse thoroughly. For best result it is recommended to steam the skin. This can be done by using the container with hot water. Cover your head with a towel and lower your face over the dish. For oily skin the procedure can take up to 10 minutes. Dry skin is enough for 3 minutes. In order to make the procedure more pleasant and useful, add water, a drop of essential oil or infusion of herbs, such as chamomile and sage. A contraindication to this procedure is the presence of spider veins, skin diseases and hypersensitivity.
For a deeper pore cleansing, mix fine salt or sugar with milk to remove makeup or other facial. Take a small amount and gently massage over face, avoiding sensitive areas around the eyes and lips. The greatest attention is paid to highly contaminated areas of the skin. Do not use a scrub in the presence of inflammation and acne. This procedure can traumatize the skin and spread the infection.
Use the scrub with ground coffee and sour cream or heavy cream. To do this, mix the ingredients in the desired proportions and gently RUB the face. Cooking varieties of scrubs from the available tools, there are many. Select the one that best suits you and use 2-3 times a week to clean pores, refresh skin and remove dead skin particles. When choosing a scrub factory production, based on the skin type. Dry suitable means, more buttery and soft texture that will not injure and drying even more. Owners of oily skin, suitable means without oils, but with more hard abrasive particles.
After pore cleansing scrub, apply on face tightens pores mask. This raw yeast mix with 3% solution of hydrogen peroxide and milk in equal proportions. Leave on for 10-15 minutes, then rinse with cool water. Very effective is a mask of gelatin and milk. Mix a tablespoon of gelatin and a tablespoon of milk and heat the mixture in a microwave oven. Apply the mixture on heavily soiled areas of the face for 15 minutes. Remove the formed film. All dirt, even deep, will be left in it.
Perfectly cleanses the pores of black clay. You can buy it in any pharmacy or big-box store for little money. Dilute the clay with water to form a fairly thick slurry and apply on face. When the mask is dry and acquire a grey, wash it off first with warm and then cool water.
After the procedure of purification to wash only with cool water and gently primakovite the skin with a towel, without causing unnecessary injury. Effectively tightens pores and prevents the increased contamination then the use of a special tonic. It can be purchase or own production. As a toner, use green tea, aloe Vera juice or diluted lemon juice.
Note
Before cleansing, wash your hands thoroughly. It will protect the skin from infections.
Advice 2: How to clean face at home
What woman does not dream of a beautiful and smooth skin. During the day your skin is exposed to street dirt and dust, interacting with the constantly sweat and grease. Without proper daily cleaning of the face do you will not succeed.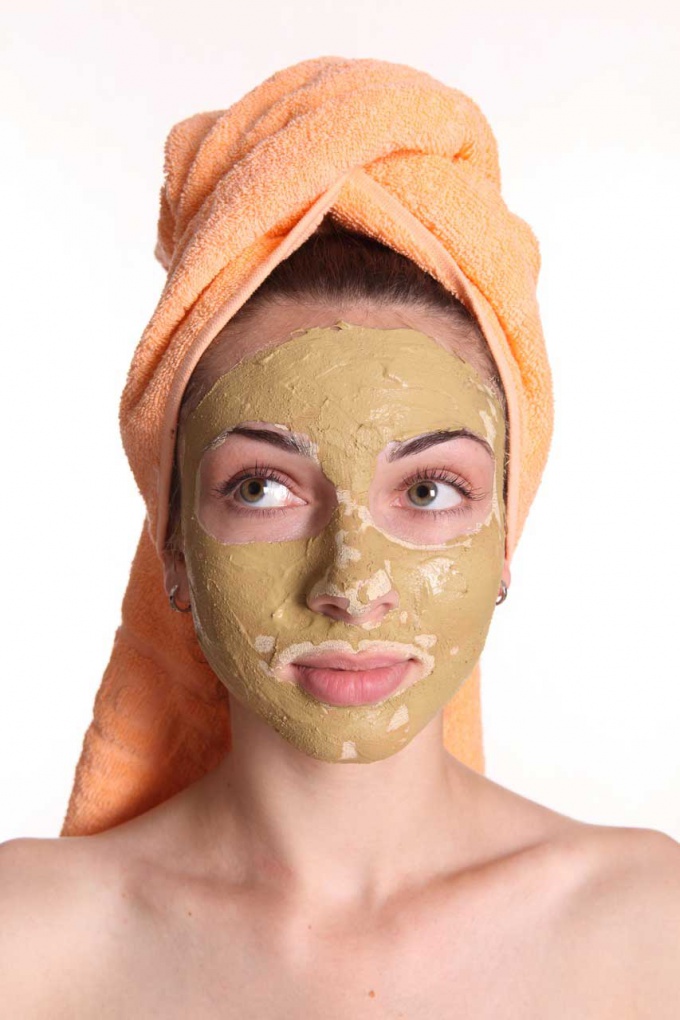 Instruction
Before cleaning, check the type of your skin. It can be normal, dry, oily and even combination, when the T-area is replete with greasy pores and skin on the cheeks and around the eyes remains dry and prone to wrinkles. Dry skin should be cleaned very gently gentle means, but the fat can be and a more thorough cleaning.
Easiest way to clean the skin with plain masks. An excellent tool for this can be ordinary cereal. Brew 1 tablespoon of Hercules small amount of boiling water to form a thick slurry. Cool porridge and apply it on the face massage movements. Leave the oatmeal on the face for exposure for 15 minutes, then rinse with water. The effect will amaze you in the literal sense of the word. Not only will you be removed from the face of the dirt, oatmeal is rich in vitamins and minerals, it will clean out clogged pores, exfoliate dead skin, refreshes the complexion and lightly dried the skin.
If you have very dry skin, boil the oatmeal water instead of milk, add to the mask before using a little honey.
The black dots in the T-zone can develop in women with any skin type. To get rid of them, rasparte face over a basin of hot water for 10-15 minutes. Take shaving cream, add one teaspoon of salt and baking soda. Massaging, wipe contaminated skin areas. But be careful, make sure the mixture does not hit the skin under the eyes. Wash your face with warm water, apply a mask of egg whites with a little lemon juice. This procedure will tighten the pores and prevent the formation of new blackheads.
Be very careful if the skin you have inflamed acne or open sores. Wait for the healing by rubbing the face gently with a cotton swab moistened with
cleansing
lotion or cosmetic milk. Never squeeze acne, so as not to contaminate it. Can try to dry them with a salicylic alcohol or tea tree oil. And when the acne will continue to regularly clean the face. The only way you will be able to prevent the emergence of a new inflammatory process.
Useful advice
A scrub of ground coffee and sour cream not only cleanse the face but also gives it a beautiful shade