Flawless, stylish, beautiful, and most importantly – be confident, because it's supposed to be a modern woman. At this age You needed, and especially needed. The service now is the peak of Your career: subordinates see you as experienced and wise leader, and the head – an indispensable and reliable assistant. The grown children do not require this much attention, but desperately need your timely and useful advice. Well, your parents entered into that time of life when a kind word and support of children are particularly valuable. How to do everything and, thus, to maintain its appeal? There are several advices, following which you will definitely stop time or even turn it backwards.


Constant care about their health

All women know that they must always take care to maintain good health, but many unknown, how to do it. Meanwhile, to look young at 45 years old, it is enough to observe some simple rules:
• get enough sleep – lack of sleep detrimental effect on appearance: there are bags under the eyes, dim skin, skuchnee glance, the man looks tired and lethargic;
• avoid drastic weight fluctuations in either direction – along the loss of the fatty layer of tissue takes stock of estrogens, which have been accumulated throughout life; and a set of extra pounds is accompanied by an increase in the load on the entire body;
• engage in physical activity or fitness, the human body perceives any physical activity as a manifestation of their youth, so it is just a healing effect on all organs and systems;
• systematically take vitamin-mineral complexes with antioxidant activity - it will stop the destruction of collagen and elastin – the structural proteins in our skin that give it the necessary elasticity.


Great mood – the key to attractiveness

This axiom many often forget. Meanwhile, a smiling woman looks much younger than his years. It is therefore necessary to keep peace of mind, and will help you with this:
• commitment to a regular schedule – avoid jobs involving all hands at work, unjustified late at night and rises early;
• monitor your mood – don't get nervous, to get irritated for nothing, keep yourself in hand and don't despair: every emotional outburst provokes the acceleration of hormonal changes;
• regular visits to cosmetologists – they really can significantly rejuvenate the skin and improve its condition. A small "cosmetic repair" many will go for the benefit, of those lucky women that plastic is not required, the professionals will tell you some useful techniques to preserve the beauty.

Remember how to look at 45 years old, it depends on you, the passport data can be successfully ignored, and your peak attractiveness will last you for many years.
Advice 2: How to look sexy at 45
At any age a woman should remain feminine. This is the secret of maligawatte and attractiveness. It is even possible to look sexy after forty, if you listen to the advice of professionals.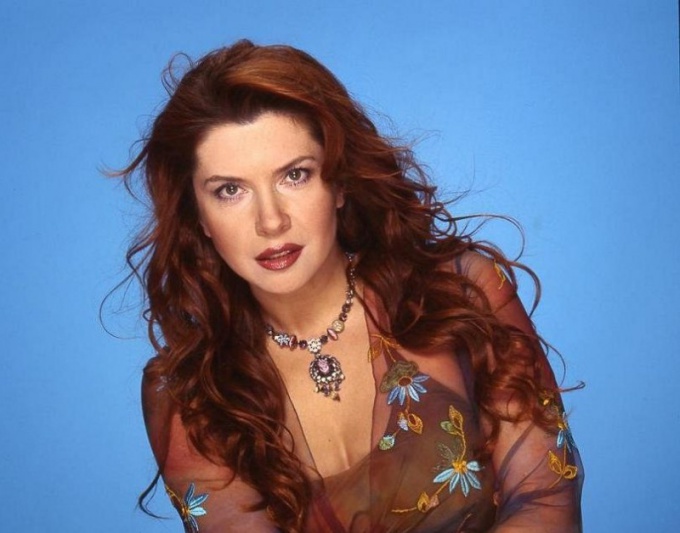 Instruction
It all starts with the skin and hair. Taking care of yourself, it is important to maintain freshness and vitality. In adulthood is very noticeable if the neck, neckline and hands not paid adequate attention to youth. Therefore, it is necessary several times daily to lubricate these areas with a nourishing cream, avoid open sunlight and be sure to wear gloves while washing dishes.
To look good at 45, you need to devote much time to hair. You must not only pick the appropriate type scalp shampoo and conditioner, but also use people's recipes to maintain Shine and elasticity of hair. A Mature woman not to face, long flowing curls, but also extremely short hair is not increased sexuality. You should choose medium length hair, collecting them in elegant bunches and "shells". Curly tresses are appropriate, if they are professionally Packed.
How to look sexy after forty? Use makeup moderately. Striking "combat" makeup is worse than none at all. Mature lady definitely needs a quality Foundation with UV filters, silky compact or cream blush, a little mascara, applied only on the upper lashes, and lipstick of a natural shade. Eyeshadow can be used daily and for special events. To look was expressive, it is not necessary to apply three layers of mascara. Better to put one, but without lumps.
Nothing makes as dead gaze, red squirrels and wrinkles around the eyes. Want to look good in 45 carefully take care of the eyelids and eyes. In addition to anti-aging creams can take the advantage of the mask of sour cream and parsley, with honey, tea leaves, herbal teas and raw potatoes.
It is very important to be stylish in 45 years. Tasteless dressed woman looks older than his age. After forty it is not necessary to chase fashion that is constantly changing. Choose classic, retro or vintage. These styles make a woman is not only sexy, but also delicate and graceful.
The shoes make the image complete. You can save on anything but not on good shoes. It pumps on average heels, elegant sandals and platform boots mid calf will make any woman sexy and youthful. From the "stripper" heels and Slippers should be abandoned. First look vulgar, the second will turn you into a grandma.
Be stylish in 45 years - that's not all. To maintain the shape you need to take care of health. This will help in good sleep, fresh air, intake of supplements and avoiding harmful habits.