Instruction
In order to become a TV presenter first and foremost you need to get a proper education. Faculty presenters does not exist, so it's best to go into journalism, and after graduation to enroll in presenters, if such is your city.
Learn how to clearly Express their thoughts, develop the fantasy. Today, there are two types of television programs. For some of them the presenter himself is all their texts to others writing full-time authors, and the presenter only reads the texts. Professional presenters, who enjoyed success with the audience, they write their texts by themselves. Therefore, the ability to write good and interesting you will definitely be useful.
Develop good communication skills. To pass the audition and become a TV presenter, you need to be able to carry on a conversation with anyone. Your job will involve communication not only with smart and nice people, most likely, you will have to talk with those who you absolutely unpleasant. Learn to find common language with everyone, even with closed people.
Work on diction. Each presenter should have a beautiful and correct diction. Train your speech to your pronunciation was clear. You will have a lot to say. If you "swallow" some of the words or stammer, the work of the presenter you not to.
Pay attention to your appearance. You want to be a celebrity to have your TV shows watched thousands of people? Then, on top of that you have to please the audience and externally. Watch your figure, hair and makeup, they have to be perfect.
Remember that all the time you need to develop as a person. You have to be interesting to the viewer. Make your transfer was a success, you need to not only motivate people, but also charisma. This should be a comprehensively developed person.
Learn to smile always and all. Presenters are ordinary people who also may be problems or troubles. But, whatever happens, they have no right to show a bad mood to the audience. They are always open and smiling. You need to be not only fun, but emotional man. If you're cold and standoffish, the audience will feel it.
Make sure to be the presenter – this is your dream. It's very difficult work, many leading up to the evening, even hoarse. Shooting can last 12-14 hours. This inhuman work. But if you dream about it, and you have everything in order with the nerves, you really need to work on the TV. It's time to sign up for the trials.
Note
During the filming can happen any emergency situation. Never lose your temper. Be resourceful and you'll always be ready for anything.
Useful advice
To improve diction, read out loud. It can be any book. And, of course, don't forget about tongue twisters.
Advice 2 : How to be a good leading
To come to the party host becomes a normal routine, because you can organize dozens of guests without it is simply impossible. To direct the course of fun on track and to monitor what is happening without prior preparation is very difficult, so develop certain skills.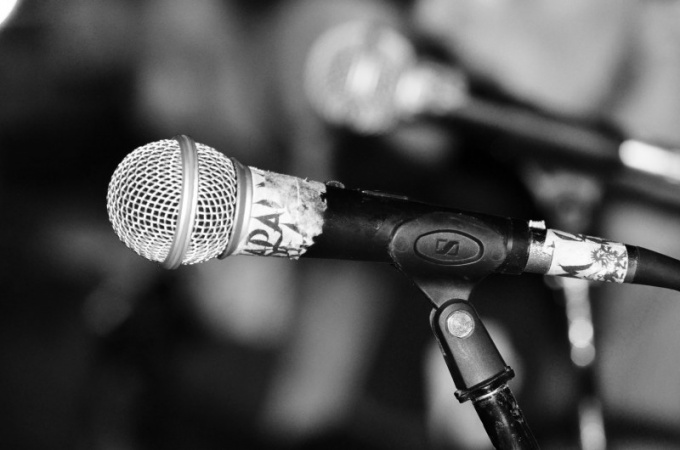 Instruction
Be confident in yourself and your charm. If on the scene of an insecure person, guests do not perceive him as the master, it just will not be ignored, and the customer is unlikely to pay for the work. Develop confidence in their abilities, be ready to exit for the public.
Thoroughly prepare the script. Without it, neither party will be fun and interesting. Consider the ages and interests of guests, theme and occasion of fun and other things that significantly affect the preparation of the event.
Have alternatives depending on developments. Always remember that the festival can go not as you expected. So think carefully about your behaviour in different situations, for example, if you refuse to go on stage or try to take control into their own hands.
Consider the opinions of the customer. Offering various options of competitions and the theme of the event, carefully watch the reaction of the heroes of the occasion. After reviewing the slightest dissatisfaction of the client, you can easily lose your future order. Adapt them, change and mix contests from different programs, learn to find compromises.
Develop your wit, sense of humor, quick wit and eloquence. These qualities are necessary for someone who will be constantly under the scrutiny of many people. Because you have to face not only with a cheerful and obedient guests, but also with those who want to hurt you or displace from a post of the leader.
Note
Don't be annoying. One of the major problems leading is that they forget to give guests time to chat and refreshments. Remember that you are not home for the holiday. Your role is to direct the fun and not the management of the hotel.
Useful advice
Follow appearance. You must be well-groomed and well-dressed. Nice haircut, well-chosen items of clothing will represent you as a true professional.