You will need
- special shampoo;
- dry shampoo (if necessary);
- a towel.
Instruction
Dial the warm water in the bath or basin of suitable size. The water temperature should be lukewarm, as hot water will cause the dog discomfort. In that case, if the water is too cold it will cause the pet shiver. On the bottom of the bath or basin be sure to lay a rubber Mat or thick cloth, it must be done in order that the dog slipped and fell. Water have to walk to the chest of Labrador. Before bathing the dog's ears it is best to gently close with cotton balls of a suitable size.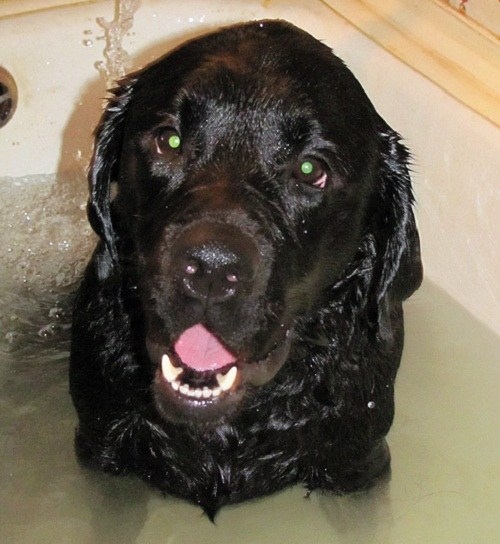 Place the dog in the tub or basin and spread your hands to coat. Spray with water undercoat, and apply the shampoo. Spread it on the dog's coat and massaged. Use only special shampoo, specially made for this breed. In any case, do not use detergent to people, they are not suitable for Labradors. Use for bathing shampoo for a specific color of the dog (black, chocolate or fawn), or suitable for all three colors. After washing, rinse the shampoo from the coat of your pet with plenty of warm water. If the shampoo is washed out bad, it will be dry and similar to dandruff.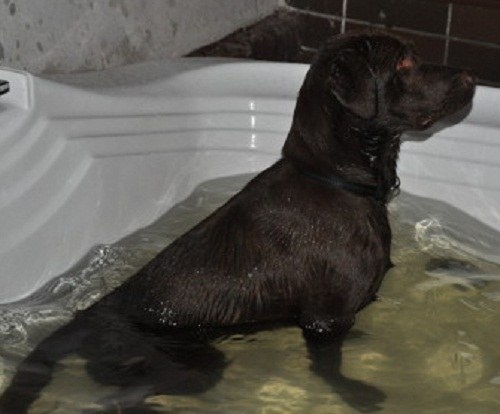 After bathing dry your Labrador is dry and remove any remaining product. First clean the shampoo from the ear canals, as otherwise the dog will start skin problems. The dog's coat after bathing, carefully comb a special brush, this will remove fallen hairs.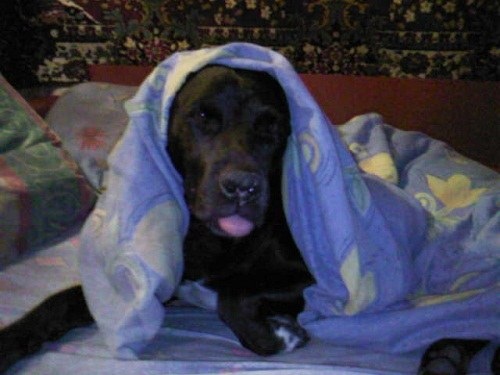 To prevent a cold and hypothermia pet, do not take the Labrador for a walk in a few hours. If the dog's coat becomes soiled in the cold season very quickly, use for cleaning special dry shampoos. In the summer you can just throw a Labrador from a hose and wipe with a towel.