A bit of history

In Russia semolina was produced in small quantities, which is why it was applied only to the table of the rich. The common people about the existence of the monkey was not even suspected. Only in the USSR semolina became a public product on which a whole generation of Soviet children. Today, semolina is prepared not only porridge, but also various casseroles, puddings, meatballs and more. Pastry chefs use this cereal to prepare a delicate and delicious cake frosting.



Prepare the cream of semolina with lemon zest


To prepare the cream need the following ingredients:
- semolina – 3 tbsp;
- milk – 2 glasses;
- butter – 250 g;
- sugar – 1 glass;
- lemon – 0,5 PCs.

Cooking

Semolina pour a small amount of cold milk. The resulting mass stir to remove all lumps, and only after that add the remaining milk. To cook porridge should be prepared on slow fire, constantly stirring it. The finished porridge should be cool. Keep in mind that sleep cereal in hot milk, as is done in the traditional cooking of cereals is not necessary. Manna porridge for the cream should be thick, if it is a bit watery, leave it on low heat for another 10 minutes but stir constantly.

Whisk in another bowl the softened butter with sugar by mixer. For this approach the average rate. Add in beaten oil zest of half a lemon. It will give the dish freshness and will give a special flavor. Zest – it is the most common lemon rind, just grated on the smallest grater.

Add semolina. By this time it has to cool down completely. Now all another good whisk. First, the cream will be soft but if you put it in the fridge for a while, he slightly will freeze slightly and it will be easy to make roses for cake decorating.


Prepare the cream of semolina with condensed milk

Ingredients:
- semolina – 3 tbsp;
- milk – 2 glasses;
- butter – 250 g;
- Bank of condensed milk;
- lemon – 0,5 PCs.

Cooking

Cook porridge, as in the first recipe, then cool and add condensed milk. The resulting mass whisk thoroughly, then add butter and again whisk. You should get a homogeneous mass of air.

Add the lemon zest and mix everything again. Cream of semolina with condensed milk is sweeter and with a strong taste of condensed milk. Serve it as a delicious dessert, or use to soak the cake.
Advice 2: How to make roses for cake
If you are a beginner cook, try decorating your cake with roses fondant. Mastic is a very comfortable weight for modeling. From it like clay to form different figures by connecting to this lesson kids. They can eat my rose immediately after manufacture.
Roses
on the cake are still made from the oil and protein cream. But it requires skill, so tamp hand in advance.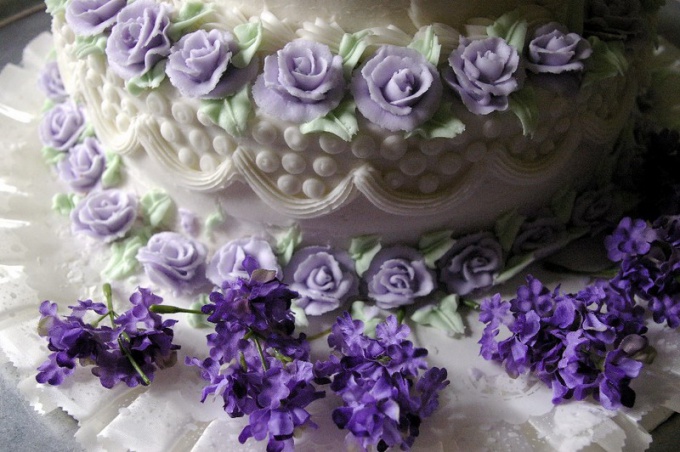 You will need
milk powder (100 g);
sugar powder (100 g);
condensed milk;
food dyes;
bowl.
Rose oil cream:
butter (250 g);
condensed milk (8 tablespoons);
mixer;
pastry bag with nozzle for roses;
cookies (3 pieces).
Instruction
Rose of mastic.
Make a paste. Combine the icing sugar with powdered milk in a deep bowl. Add dry food coloring. Mix gently with a spoon, pour the condensed milk in a thin stream. The batter should be thick and pliable. Stir it with your hand. Wrap in p/e film. Mastic dries quickly in the air.
Tsepinite small pieces of mastic. Knead in your fingers until it looks like a rose petal. The middle of a rose made of twisted into a roll a little pellet. On it attach the leaves one by one. Rumple tightly at the base so that the rose has not collapsed. The extra dough after making the roses cut with a knife.
The petals can be done in another way. Roll the plastic paste between two sheets of baking paper. From the resulting thin layer of cut glass kruglyashi. Create roses. Lay out the prepared flowers on a tray and leave to dry. Then they decorate the cake.
Rose oil cream.
Prepare the buttercream. Cut butter in small pieces and put in a bowl, start whisking with a mixer. Add the condensed milk one spoon, until the mixture becomes whipped and creamy. Put the cream in the fridge for 1 hour.
Crush the cookies into crumbs. Add some condensed milk, stir. The dough should shape. Make some small cones.
Fill
a pastry bag
with cream. Otkryvaite cream cones, forming the petals of a rose. Start in the middle, then put the leaves in a checkerboard pattern until you get a rosette. Roses put on the cake along with the cones of cookies.
Advice 3: ROE herring from monkey
For me, the caviar of herring from childhood. This dish always prepared my mother for the holiday. Caviar is very original and tasty. The dish is perfect as a snack. And you can make a very original sandwiches with herring caviar. Pets will love. Offer a simple recipe.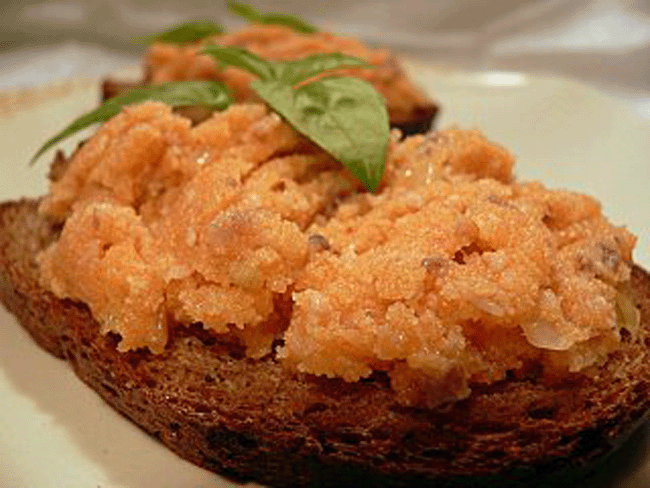 You will need
- sunflower oil – 100 ml;
- water – 100 ml;
- semolina – 100 g;
- tomato paste – 2 tbsp;
- onions - 2-3 heads of medium size;
- herring – 3-4 pieces of medium size.
Instruction
To combine oil and water in a saucepan, put on fire and bring to boil. In the boiling liquid to pour semolina, stirring constantly, in small portions, to avoid lumps. Cook after boiling for 5 minutes. The pan remove from heat and cool.
The most time-consuming stage – preparation of fish. Herring clear from the skin and free from bones. Herring twice pass through a meat grinder, using pastyou bars.
Separately mince the onion. The pan pour a little sunflower oil. In hot oil add the tomato paste. Fried minced onion for about 5 minutes, stirring constantly to prevent any Browning.
Mix all of the ingredients and mix well. Caviar chill in the fridge.
Advice 4: Recipe Manne cake
Semolina known since childhood, someone loves it and someone hates it. But Manne cake will surely be enjoyed by many. It is very gentle, airy and melts in your mouth.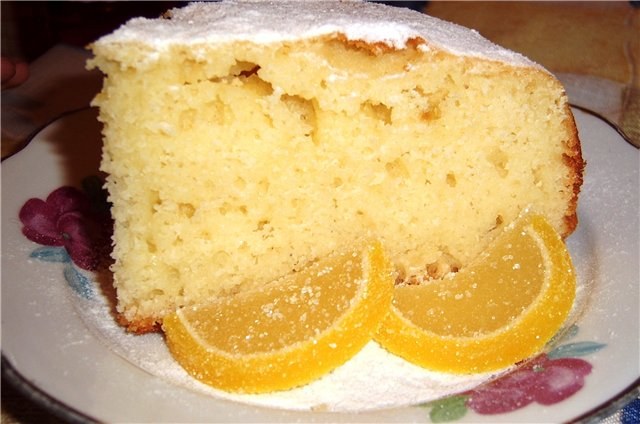 Sometimes you want to indulge in something sweet, but store-bought cakes are too nutritious, and homemade cakes takes a lot of time for cooking. But there is one wonderful recipe Manne cake that is prepared quickly and tastes great.
Semolina is not only useful, but tasty food. Basically, semolina is cooked, it is well digested and absorbed, filling the body with strength and energy, as consists of valuable plant protein.
But even with the help of this cereal can be cooked tender cake that will surely delight you and your family, and they will ask you to share the secret of its preparation. This Manne the dessert will have different tastes, if from time to time you will come up with for its new impregnation cream.
Ingredients
- kefir-1 glass;
- flour, 1 Cup;
- semolina, 1 Cup;
- sugar, 1 Cup;
- butter (or margarine), 100 grams;
- chicken egg 1 PC.;
- soda – at the tip of the knife;
- sour cream, 250 ml.;
- cranberry, 1 tbsp;
- sugar sand, 1 St. spoon;
-sunflower oil for greasing
Recipe
First, make a simple manna for cakes. Take semolina and fill it with fresh yogurt, stir and set aside to swell for about 20 minutes.
The more to swell the grains, the milder it gets manna.
Mix all dry ingredients: sugar, flour, soda and salt. It is advisable to take more dishes to easily add other products.
Melt the butter and add the egg. Whisk and pour the mass in the swollen semolina. Then whisk well again, then gently and gradually add the flour, stirring until smooth to avoid lumps.
Grease the molds with oil and evenly pour batter.
Baking time will depend on your oven, just be careful that manna is not burnt.
Once the cake is ready, allow it to fully state.
Meanwhile, prepare the cream. To do this, simply add the cranberries to the sour cream and beat with blender. To your taste you can cook any other cream: berries, fruit, cream or jam. You can even combine several options of cream, then the cake will turn out more refined and unusual.
Manna cut into three equal layers and brush them liberally with cream. Garnish this dessert pie with grated chocolate and nuts. Manne serve the cake to the table on a big beautiful dish.
Advice 5: How to make cream with condensed milk
Delicious cream – an integral part of rich cake, delicate pastries, eclairs air and delicious croissants. Try to prepare different variants: butter, chocolate, cheese or fruit, including all the recipes one mandatory ingredient – condensed milk.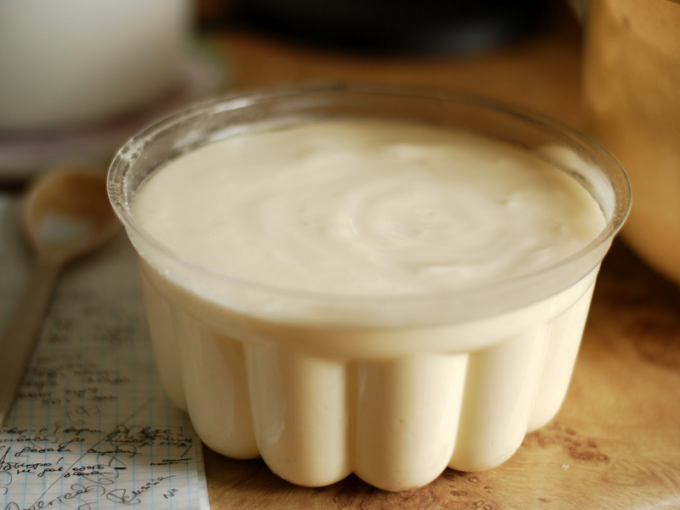 Ingredients:
- 1 Bank of condensed milk (400 g);
- 250 g of butter;
2 g of vanillin.
Choose to create a delicious cream only high-quality butter and real milk, made according to GOST and not the so-called milk-containing product.
Remove butter from refrigerator 40 minutes before cooking cream. Whip it with a whisk or mixer on slow speed. Continuing to whisk the butter mass, enter it as more as possible thin stream of condensed milk. Once the mixture is smooth, stir in the vanilla. Fill the prepared cream wafer rolls, eclairs or over sponge cakes. If you want to get a chocolate or coffee flavor, add in the cream a couple of tablespoons of cocoa powder or instant coffee.
Custard with condensed milk
Ingredients:
- 0,5 banks of the condensed milk;
- 1 tbsp. milk;
- 3 tbsp flour;
- 50 g of butter;
- 1 tbsp. sugar.
Pour milk into a small pot or saucepan, combine sugar and flour and put on a weak fire. Boil white syrup, constantly stirring it with a wooden spatula until fully dissolved grains of sweet bulk component. If there are flour lumps, remove them with a slotted spoon. Remove the dish from the stove, cool the content, connect it with condensed milk, softened butter and stir well.
Cottage cheese with condensed milk
Ingredients:
- 200 g of cottage cheese;
- 120 g of butter;
- 150 g of condensed milk;
- 1 sachet of vanilla sugar;
- 1 tablespoon of brandy or liqueur.
Wipe the curd through a fine sieve using the back side of the spoon. RUB soft butter with vanilla sugar and gradually stir in condensed milk and in the end the brandy or liqueur. Whisk all the ingredients of the cream in a bowl. This dessert filler is ideal for cooking cakes.
Ingredients:
- 1 Bank of condensed milk;
- 500 ml of a 25% strength cream;
- 250 g of fruit or berries (bananas, oranges, mango, strawberry, black currant, etc.).
If fruits or berries are too watery, drain the excess juice or puree, add a little gelatin or starch, otherwise the cream can delaminate.
Carefully wash the fruit or berry, peel and make puree smooth. Mix it with sour cream and condensed milk in a blender. Remove the cream in refrigerator for 3 hours, then cook cakes.
Advice 6: How to make easy cream cake
Homemade cake is especially tasty if you combine it with cream. You can cook the cream, milk, eggs, sour cream or butter, it aromatisiertes essences or natural additives syrup, brandy or liqueur.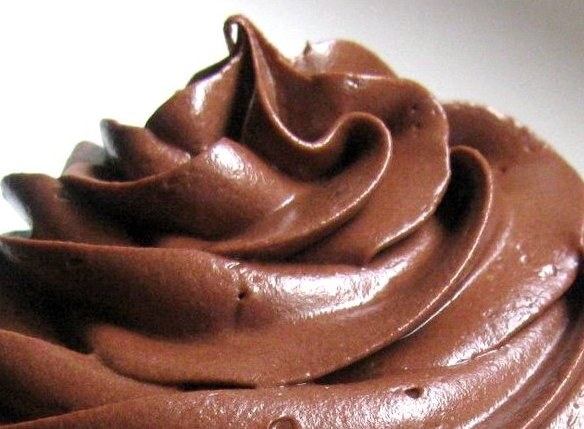 Protein cream


Protein creams are soft and airy, they are ideal for greasing and decorating cakes, filling pastries, Shu and wafer sticks. Try to cook not soggy, and the custard is especially delicious. To protect yourself, use only fresh eggs.

You will need:

- 3 egg whites;
- 6 tablespoons of sugar;
- 5 drops of lemon juice or diluted citric acid;
- 0.25 Cup of water.

In a saucepan pour water, add sugar and stir, boil the syrup to sample on a thick thread. In a separate container, whip the whites in a solid foam. Carefully pour the whites into the hot syrup while whisking. The mixture should thicken and become plastic. Add the lemon juice and stir. The cream can be colored with food coloring, flavored syrup or liqueur. Note that the product cannot be stored, you need to use it immediately after preparation.


Custard


For those who prefer a non-greasy cream, you should try the version with eggs and milk that do not contain oil. It is prepared quickly and comes out tender and delicious. The custard is suitable for greasing of biscuits and sand cakes, toppings for bread. This dessert can be submitted on its own, adding fruit or berries.

You will need:

- 1 Cup of milk;
- 4 tbsp. spoons of sugar;
- 2 eggs;
- 1 tablespoon wheat flour;
- 1 teaspoon of vanilla sugar.

Break the eggs into a small saucepan, add the sugar and vanilla sugar. Spread the mixture until complete dissolution of crystals. Add the flour and stir all until smooth. Heat the milk and pour into the saucepan with the egg-flour mixture. Put it on the stove and, stirring, cook the cream until thick, carefully rubbing the lumps. Ready cream cool slightly and RUB through a sieve. Lay the dessert kremanku or use for decorating cakes.


Sour cream


For home baking is often used sour cream. It is dense, full-bodied, with a pleasant sour taste. This cream is suitable for promazyvanija cupcakes and cakes, and for filling fruit tarts.

You will need:

- 1 Cup sour cream;
- 0.25 Cup of sugar.

Sour cream put in a tight linen bag and hang to glass excess fluid. Very thick cream can not drain. Add the sugar and whisk everything into a homogeneous mass. For this it is convenient to use a mixer or whisk. Sour cream can be flavored by adding a tablespoon of cocoa powder, few drops vanilla or almond essence.