Ultimate (Maximum)
The most expensive is Windows Ultimate (Maximum). In this version there are all the elements and twists that have ever been invented by Microsoft for Windows 7. Not all of them you need because a normal user does not use the possibilities of the advanced desktop, the download with HVD, managing network loads. Of course, if you are a professional and want to manage all modes, you can install this version. The cost of Windows Ultimate (Maximum), approximately 11 500 rubles.
A large number of improvements in Ultimate implies the existence of a powerful stuffing your computing device. When installing the system, ensure sufficient power of the computer, otherwise the OS can "hang".
Professional (Professional)
Windows 7 Professional is not much different from Ultimate. The main difference is to disable the management functions of the computer in professional mode. As in Ultimate available to work with DVDs, it is possible to enable Aero on the desktop. Available: the create a restore point and backup through the network.
To select the version Professional costs only in the case that solutions to your problems need a serious Windows functions. If you are a gambling addict you should also think about this version.
A good surprise for gamers will be a message stating that games with Windows XP in this version is also launched. Version available in a 64-bit version. The system cost about 8 500 roubles.
Home Premium (Home premium)
Home Premium - this version is more pared down than Professional. The latest version in a series of Windows 7 that has 64-bit model. A distinctive feature is the presence of Windows media center with full functionality, support for multiple monitors, support for tablet PCs, Aero function is available. The cost of 5000 rubles.
Starter (Initial) and Home Premium (Home basic)
These versions have the smallest number of features, but are the fastest in the health. Disabled features: work with DVDs, Aero function, no notes and such.
The weak version is good for office work, they can provide a reliable and fast working staff.
Working through a network is limited, available to only the minimum data sharing, multi-monitor support is not available, disable the ability to change the screen saver home screen. The cost from 1 500 to 3 000.
Advice 2 : How to install windows 7: home premium or ultimate
When you select the operating system version of Windows 7 should be guided both by the size of the budget you want to allocate for the purchase of the licensed version and the level of requirements which you impose to the system. Versions Home Premium and Ultimate are support of additional technologies that are not implemented in systems with more simple configuration.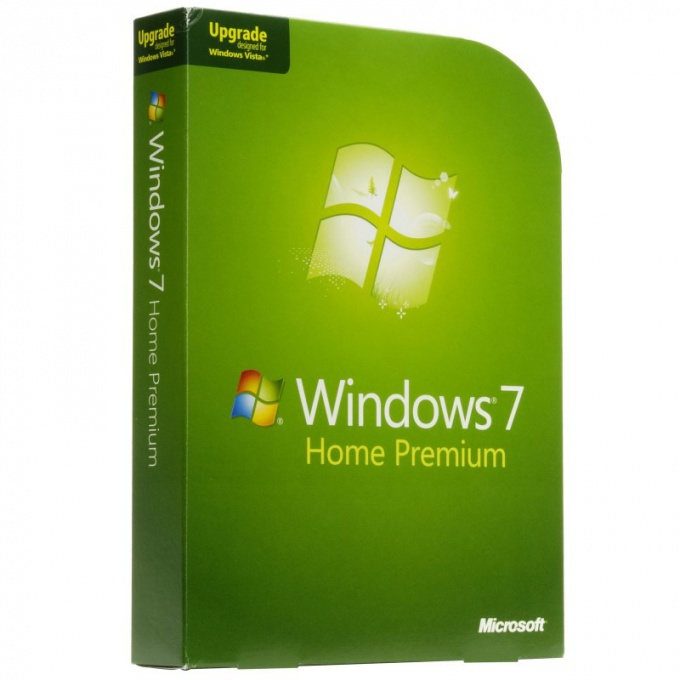 Windows 7 Home Premium
Windows 7 Home Premium is the second after the Ultimate version, which is available in Microsoft implemented functions. Of course, Home Premium is a complete system that has full support for Aero Glass interface, which is absent in all previous versions (Home Basic and Starter). The system supports both 32-bit and 64-bit computers, and therefore can be run on almost any hardware.
Home Premium the capabilities of a desktop control Aero Peak and Aero Shake, which will make the work more enjoyable and effective.
In the extended home version is the ability to create homegroups; you enhanced multimedia experience. For example, in Home Premium support Windows Media Center. You can also pay attention to the possibility of working with the program "Notes" and the extra games installed on the system by default. The cost of Windows 7 Home Premium starts at R. 3300, which is slightly more expensive than the price of previous versions.
Windows 7 Ultimate
In addition to all these features, which incorporates the Home Premium compared to Home Basic and Starter, you can select encrypting file system, which allows you to more securely store files. BitLocker is able to significantly increase the encryption system and data security respectively. AppLocker allows you to block unwanted to run the application that it is convenient when using a single computer by multiple people.
In the Ultimate possibility to create a system backup on a network drive. Also included printing capabilities, location-based, enhanced group policy, remote desktops, enhanced backup, Windows mobility center, support for running applications in compatibility mode with Windows XP, multiple language packs and boot from VHD.
The cost of Ultimate starts with 9000 R.
Version selection
If you use a computer only at home and work mostly in office applications, often watch films and use the Internet, you will save money on purchasing a more expensive Ultimate and make the choice to Home Premium which has all the required features even for advanced user. If you have decided to install Windows Ultimate in the office or you have any special requirements for the safety and security of the content on your computer, it is best to install Ultimate because it supports the technologies required for improved encryption of files and work with network tools.
Advice 3 : Which system to install on the laptop
When buying a new laptop, which is pre-pre-installed operating system, someone is satisfied and enjoys "stuffing", and someone give something different. It all depends on the goals the user pursues.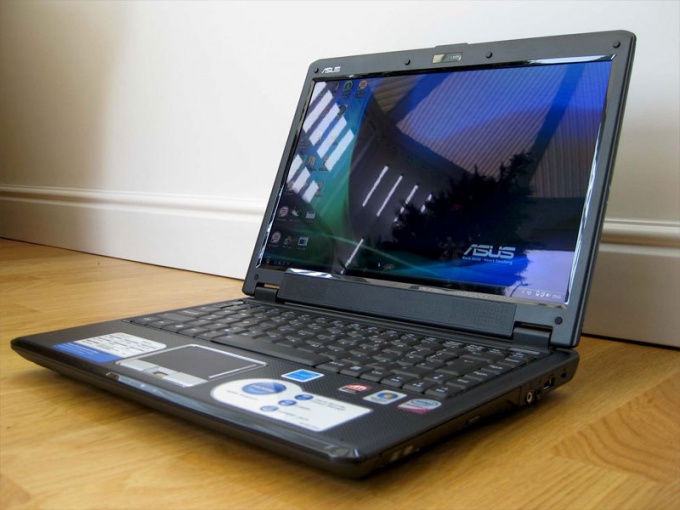 Instruction
Give preference to the classics. On the market for operating systems there is a choice for different user population. If you are an ordinary user, who is working on laptop computer necessary for ordinary purposes, be it entertainment, work with office software or something else, then your best choice would be Windows operating system. I must say that it's not so simple. Operating systems Windows enough to choose among them. Talking about this version like Window XP would be true 10 years ago, but now she's not popular, and Microsoft not long ago announced that it would stop supporting and updating this version. In recent years the most popular version of Windows is Vista and 7.
Windows Vista, in turn, has several varieties. Unfortunately, each of them has its drawbacks. One of them, Vista Starter, designed for beginners and suitable for exploring the range of Vista. Its disadvantage is that when working, you cannot open more than three applications. In another, Vista Basic does not support the file system. In Vista Home Premium lack of transparency of the interface. Vista Business users will be disappointed by the lack of multimedia features, like choosing Vista Enterprise. The most powerful and having all the possibilities at the moment, the version is Vista Ultimate.
All the flaws that were made for various reasons in Windows Vista operating system, have been addressed and corrected in the most popular version of Windows 7. Just as Windows XP established itself as a reliable and not giving failures the system and Windows 7 is such, and even better.
Select the "Apple" system. For fans of Apple as well very reliable and competitive operating system Mac OS X. It is good that is very resistant to all kinds of hacking attacks and destructive viruses. And, of course, if you prefer your MacBook, then doubt, which operating system to choose, you should not be.
Install something more serious. In that case, if you a computer genius or programmer and the laptop you need for an ordinary user goals as, for example, to work in, then your choice should definitely fall on an operating system called Linux. Its interface is very convenient, and problems with applications for this system will not have a lot of them in the network.
Advice 4 : Which operating system is better to choose a laptop
From the choice of operating system depends largely on the speed of the laptop, the ability to use it with maximum efficiency. And not always pre-installed operating system will be better for your computer.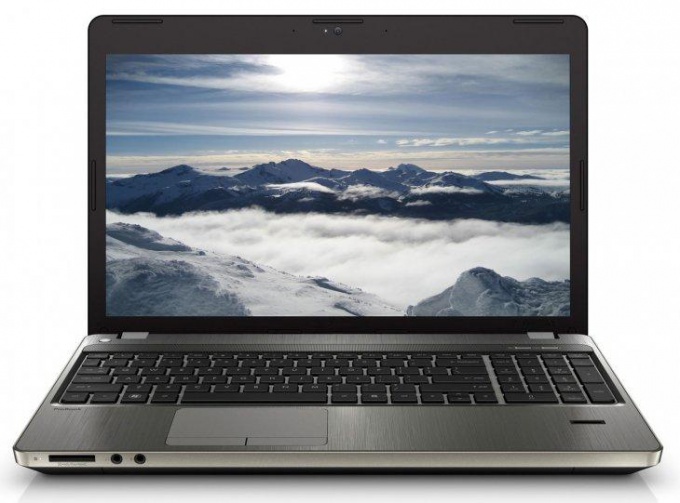 When purchasing a notebook it is necessary to think not only about the characteristics of its hardware capabilities to perform the necessary actions, but also about the operating system that you (or your it specialist) put on your new gadget (or which there will be already installed by the manufacturer).
First, we must remember that there are no bad or good OS, there are suitable for your purposes and inappropriate. The most common modern operating system (Linux, Windows and Mac OS) have a user-friendly interface and the user does not pose particular difficulties to get used to any of them.
Secondly, it is not necessary to select the OS at the advertising claims of the developer. Of course, to sell your product, everyone will say that it is beautiful and comfortable, but the user needs to approach the acquisition of each software product so as not to spend extra amounts, received at the same comfortable and functional. A typical example of the wrong approach – buying a laptop with preinstalled Windows and Mac OS, because for many purposes it is much easier to put a free Linux, which is considered a very stable system, almost immune to viruses.
So, before settling on a particular OS, a sober look at their own needs. If you need a laptop to work on the Internet, use office software packages, videos and photos, and entertainment surfing the Internet, should choose Linux. It will not go the usual "vindovsky" toy, but Linux has its own games, which will be no less exciting and beautiful.
If you are an enemy of Linux only because it is banal accustomed to Windows, I want to note that modern Linux window interface is very similar to the familiar OS, and Linux made a lot of programs similar to "vindovsky". An additional plus – you don't have to pay tens of thousands of rubles for Windows or Mac OS and application software for work and play.
Useful tip: remember that, despite the fact that some craftsmen put Mac OS on any computers or laptops is prohibited by the manufacturer. Mac OS can only be on a PC or laptop from Apple.