Cream of sour milk
This cream with a light orange flavor can be served after dinner or in the afternoon. You will need:
- 0,5 l of sour milk;
- 1 Cup sour cream;
- 0.75 cups of sugar;
- 1 teaspoon gelatin;
- 1 orange.
From the orange, cut the peel, flesh finely slice into rounds, removing seeds. In a bowl mix well sour milk and sour cream. Stir in the sugar, add finely chopped orange zest and the gelatine dissolved in half a glass of water. Place the bowl in a basin with ice and whisk until thick. Put the cream in bowls, top, put on a thin slice of orange, sprinkle with powdered sugar and refrigerate for 2 hours.
Cottage cheese
Of sour milk
, you can cook a pie with cheese that turns out much more delicious than store bought. If the milk is just beginning to turn sour, speed up the process by adding a couple of spoons of yogurt or sour cream. Give milk to turn into yogurt and begin to cook the curd.
In an enamel saucepan pour the yogurt and put it on the stove. Heat on a low heat until the contents of the pan start to split into curds and whey. Do not heat the mixture too much, and in any case do not let it boil. Do not boil the curd for a long time, otherwise it will become dry and hard.
Strain contents of pot through cheesecloth laid in a colander. Tie the curds in cheesecloth and hang the bundle over a sink to drain excess liquid. 5-8 hours the product is ready. Serve it with sour cream, jam, honey or fresh berries.
The serum formed during cooking of the curd, pour - it is useful for test preparation, or dietary drinks.
Cheese cake
On the basis of sour milk to prepare a dough for a quick pie. As toppings, use cheese or salted cheese with herbs. You will need:
- 4 eggs;
- 0,5 l of sour milk;
- a pinch of salt;
- 1 teaspoon of baking soda;
- 2 tbsp. spoons of sugar;
- 1 teaspoon of lemon juice;
2 tbsp vegetable oil;
- 2 cups wheat flour;
- 300 g of cheese.
For this recipe, you can make pies with any toppings, including sweet.
Whisk eggs with sugar, add salt and sour milk. Stir until smooth and stir in servings of pre-sifted flour. Add oil and soda, slaked lemon juice. The batter should be semi liquid.
Round form grease with butter and pour in it the dough. On the surface divide the slices of cheese and place the mold in the oven, preheated to 180oC. Bake until Golden brown, serve warm or cold.
Advice 2: What to cook from sour milk
If the milk is soured – should not be empty. It is possible to prepare many delicious dishes: curd fritters, pancakes, pies, tarts and dumplings and a vegetable meals and soups.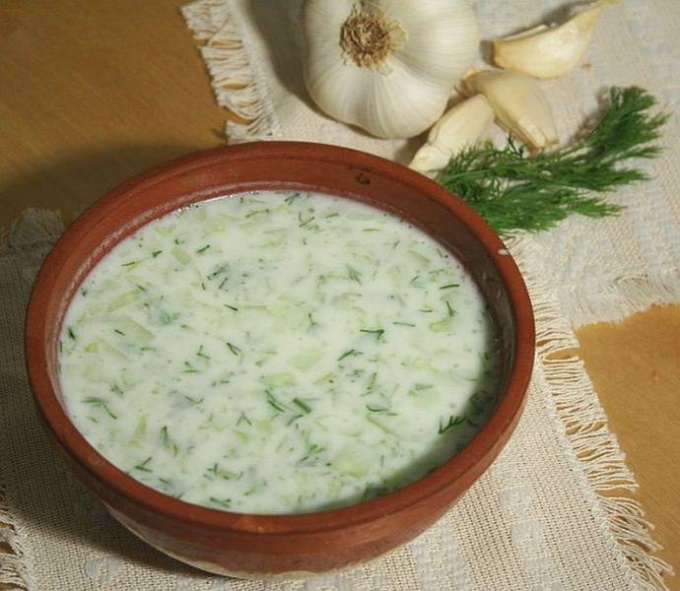 Soup recipe tarator
This is a Bulgarian dish is a cold soup popular in Macedonia. He served, as a rule, before the second courses or simultaneously with them. The main components are the soup tarator yoghurt, cucumber, walnuts and garlic. For this dish you will need:
- ½ Cup of sour milk;
- ½ Cup of water;
- 1-2 fresh cucumber;
- 1 tbsp walnut kernels;
- 1 clove of garlic;
- ½ Eggs;
- 1 tsp. green;
- 1 tbsp vegetable oil;
Sol.
Connect sour the milk with water and shake vigorously. Cucumbers peel and cut into small cubes. A clove of garlic clear, skip through the press and RUB with salt. Half hard-boiled eggs, chop with a knife. Walnuts shalt in a mortar. Then pour chopped cucumbers whipped mixture of sour milk with water, add mashed with salt, garlic, chopped egg, thicken the soup with vegetable oil, sprinkle with chopped herbs and crushed walnuts. To the table soup tarator is served cold.
Appetizer recipe zucchini
To prepare the tangy, spicy appetizer of zucchini with a dressing of sour milk we need to take:
- 750 g courgettes;
- 500 ml sour milk;
- 5 cloves of garlic;
- dill;
red sweet pepper;
- butter.
Clean the zucchini and cut into slices about one centimeter thick. Then put in salted boiling water, add a few sprigs of dill and boil until tender. Catch the slices of zucchini with a slotted spoon, place on a paper towel and dry. Then move on a plate. Garlic cloves clean, pass through the press, put in the sour milk and mix well. Pour the cooked zucchini filling. Melt in a small saucepan, butter (if you want you can substitute vegetable), add red peppers, stir and just before serving season with this mixture zucchini.
The recipe for the cupcake
Of course, baking is the most popular way to use sour milk. To
make
the cupcake on sour milk, you need:
- 3 cups of sour milk;
- 2 cups of sugar;
- 1 Cup semolina;
- 3 cups flour;
- 4 eggs;
- ½ Tsp of baking soda;
- any fruit, berries or nuts.
Mix in a bowl the dry ingredients: flour, soda and sugar. Semolina pour the sour milk and let stand for 15-20 minutes for swelling. Then connect all the components. Pour the swollen semolina in the flour mixture, add selected to taste the fruits, berries or nuts. It can be cherries and seedless raisins, dried apricots, canned pineapple chunks, red and black currants, plums, apples, chopped walnuts, etc. Beat the eggs in the prepared mixture and mix everything carefully. The dough should have the consistency of thick cream. Pour it in silicone or heat-resistant form and put in a preheated 200oC oven. The baking time of the cake pan 50-60 minutes.
Advice 3: How to cook baked yoghurt and kefir
There are a large number of recipes - from simple to sophisticated and complex. But sometimes you want to return to childhood, where was grandma's pancakes, cheesecakes and pies. And they are prepared with kefir or sour milk. However, and pastries on these products turns out very tasty.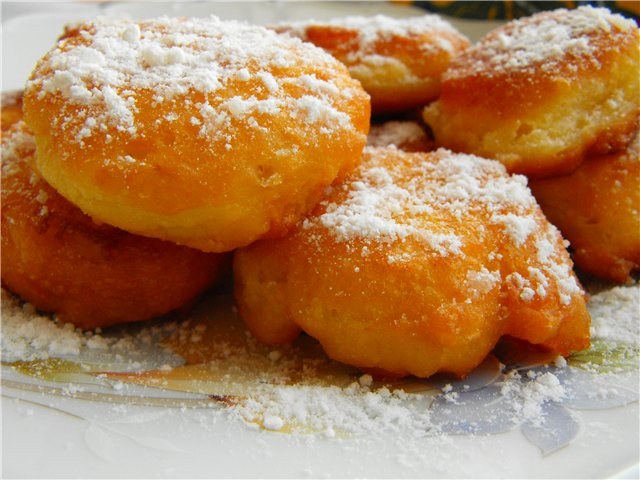 Cupcake fruit
Ingredients:
- sugar,1 Cup;
- flour,1 Cup;
- egg-5 PCs.;
- butter, 30 grams;
-
sour milk
, 1 Cup;
- raspberry juice, 0.5 cups;
- blueberry juice, 0.5 cups;
- zest of one lemon;
- baking powder, 0.5 tsp.;
- butter( for lubrication forms).
Berry juice, you can use any, to taste.
Start cooking should be noted that it is necessary to break in a bowl the eggs and mix them with sugar. Pour into this mixture a glass of milk, add baking powder, flour, lemon zest. Mix the mass. Cake pan grease with oil and lay out in her dough. Bake the cake at 180 ° C for about 30 minutes. The finished dish pour juice over berries.
Donuts
Ingredients:
- flour,1 kg;
- egg-3 PCs.;
- sour milk, 500 ml;
- yeast, 10 grams;
- water, 250 ml;
- vegetable oil 500 ml;
- powdered sugar, 3 tbsp;
- salt, to taste.
Beat the eggs and add the sour milk, water, yeast. Knead the dough and let it rest in bed for 1 hour. To press down it, cut into small pieces and roll them out of areas as "balls". Fry in deep fat or in a pan with plenty of vegetable oil until Golden brown. Fried doughnuts sprinkled with powdered sugar.
You can use powdered sugar instead of sugar, honey, condensed milk or jam.
Apple pie
Ingredients:
- flour, 200 grams;
fat, 50 grams;
- egg, 2 pieces;
- kefir, 0.5 cups;
-sugar, 100 grams;
- a powder for baking, 0.5 sachet;
- apples, 500 grams;
white ground crackers, 2 tbsp
Knead the dough from flour, 1 egg, fat, 50 grams of sugar, powder for baking and yogurt. Divide it into two parts. Roll out the cakes. Grate apples on a grater. One of them put on a greased baking sheet, spread on it grated apples, sprinkle them with some apples and crackers. Cover the mixture with the second cake layer, pierced with a fork. For Golden brown you need to grease the pastry with egg and sprinkle with sugar. Bake in preheated oven at temperature of 210 - 240оС for 45 minutes.
Pizza
Ingredients:
For the dough:
- egg, 1 piece;
- kefir-1 glass;
- mayonnaise, 1 tbsp;
- sour cream, 1 tbsp;
soda, 1 tsp;
- flour, 4 cups;
- salt, two pinches;
- sugar, 0.5 tsp.
For the filling:
- sausage "Salami", 50 grams;
- pepper, to taste;
- pickled cucumbers, 2 pieces;
- tomatoes, 2 pieces;
cheese, 50 grams;
- garlic, 1 clove;
- tomato sauce( for brushing over the dough);
- fresh greens, 50 grams.
In a bowl break the egg, add sugar, mayonnaise, sour cream, kefir, salt, soda and mix thoroughly. Put the flour, knead the dough and leave it for a while. Cut ingredients, cooked for stuffing. Put the dough on a baking sheet, brush with tomato sauce and place the filling. Bake pizza at 180 ° C, for about 30 minutes. Shortly before readiness sprinkle the pizza with cheese.
Advice 4: Quick pie on sour milk
Unfortunately, very often, just bought the milk turns sour. Pour it is a pity, you always want to cook something. Here come to the aid of a quick and easy recipe on the basis of sour milk.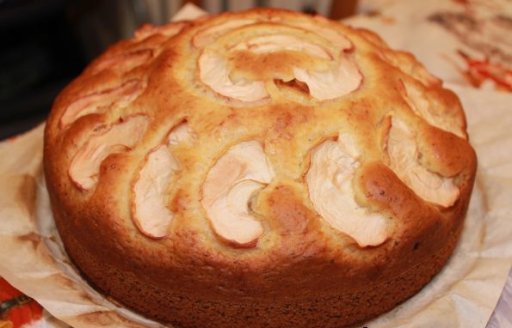 You will need
- sour milk 1 Cup
- eggs 3 pieces
- granulated sugar 1 Cup
soda teaspoon 1 teaspoon
- flour 3 cups
- fruits according to your taste
- sunflower oil
Instruction
Eggs mixed with sugar and a good whisk. We must try to sugar as possible dissolved.
In eggs with sugar, add sour milk. Mix everything together until smooth.
Then to this mixture add flour with soda. Baking soda and baking powder before adding into the dough must be well mixed with each other. All mix thoroughly until smooth. The dough consistency should be like thick cream.

The bottom of the prepared form grease with vegetable oil and put it in there cooked fruit. Pour all the dough on our fruit. Fruits you can use absolutely any ( apples, pears, bananas, grapes, peaches, Victoria, currant, cherry). With any berry filling will be delicious.
Send our
dish
in a preheated to 180 degrees oven. Waiting for 30-35 minutes. Be sure to check the willingness of our dishes.
Note
After cooking you must check it's readiness with a wooden stick, just to stick a stick in the pie. If the stick came out clean, the cake is fully cooked. You can safely remove from the oven.
Useful advice
The oven to heat greater than 180 degrees is not advisable as it is the optimal mode for the gradual lifting of the test.
If the dough put the baking soda, the cake will have a dark color and unpleasant smell and taste.
Advice 5: What to cook from purchased dough
For delicious home-made cakes do not have to knead the dough, you can buy ready-made. The store has a good selection, especially popular puff and yeast dough. Varying the toppings and cooking method, you'll be able to bake a variety of cakes, muffins and other muffins.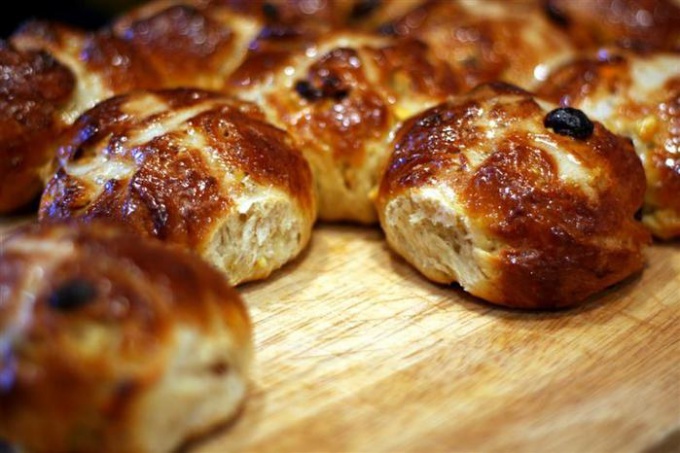 You will need
Lazy pie with jam:
- 500 g leavened dough;
- 200 g jam;
- 1 egg;
- 1 tablespoon of sugar.
Pie with canned fish:
- 700 grams of dough;
- 1 jar of canned fish;
- 1 big onion;
- 0.5 Cup of rice;
- 1 egg;
- 1 teaspoon of butter.
Fried tortillas:
- 500g unleavened dough;
- vegetable oil for frying.
Sticks with sesame seeds:
- packaging of puff pastry;
- 1 egg;
- sesame seeds.
Instruction
Lazy pie with jam

Try to bake the original cake with jam. It is easily prepared and very beautiful. Buy sweet yeast dough and divide it into 8 equal balls. Each roll the cake on the Board, sprinkled with flour. Over the cakes put a thick jam and roll the dough into a roll. Then turn each roll in a spiral.
Grease the form with butter and place it in the spiral so that they densely adjoined to each other. Place the mold in the heat for 1 hour. During this time, the cake should be slightly increased in volume. Brush the surface with beaten egg and sprinkle with sugar. Place pie in oven preheated to 200oC, and bake until done. Refrigerate the product on the Board and serve. The finished cake can be easily divided into 8 portions.
Pie with canned fish

For this pie you can use any canned in its own juice fish: salmon, pink salmon, saury or tuna. Rinse the rice and boil it in salted water. Onions cut thin half-rings and fry in hot oil until Golden brown. Fish mash with a fork, removing bones. Add onions and rice, mix well, season with salt and pepper.
Yeast dough roll into two layers according to the size of the pan. Single layer lay on a baking sheet, greased. Over the top evenly, place the filling and cover it with the second part of the test. Carefully tape the edges, in the center of the pie make a hole for steam output. Grease the pie with beaten egg, let it stand for 15 minutes and place in oven preheated to 200oC. The finished cake remove from pan, brush with melted butter and let cool under a linen towel. Serve warm or cold.
Fried tortillas

Butter Pirozhkova the dough is ready to bake products without the filling. Divide the dough into small balls, roll each into a pancake. In a pan heat the vegetable oil without smell. Put it in tortillas and fry on both sides until Golden brown. Serve hot products, together with honey and jam.
Sticks with sesame seeds

From ready-made puff pastry you can prepare a quick snack - crispy sticks. The dough lightly roll out on a Board, sprinkled with flour. With a sharp knife slice it into long strips, brush with beaten egg and sprinkle with sesame seeds. Instead of sesame seeds you can use coarse salt, grated cheese or dried herbs. Lay the puff sticks on the oiled baking sheet. Bake them in a preheated oven at 220оС, until Golden brown. Remove the finished product from the pan and cool on wire rack. Serve sticks to the meat, broth or vegetable salads.