Instruction
Throw a cry of friends, relatives (aunts, uncles, cousins, etc.), they say, do not know what to do with such pieces of furniture because buying replacements for them. If the old furniture is in good condition, it may well pick up.
You can apply online or at one of the local Newspapers announcing the sale of old furniture on the cheap or gratuitous donation (if not sorry). In the ad be sure to write about the self to come for your furniture on your transport.
If you have a cottage and spacious enough car, the issue of selling old furniture can be considered closed. Take the furniture that houses you no longer need, to the country where it is still certainly useful. Some items can be adapted for new needs, for example, to build warm beds of the panels remaining after the removal of the old Cabinet.
If the furniture is old, what had long been doing, you can try to pass it in a thrift store. Or give it for restoration. After the restoration of your old furniture can be transformed so that you do not want anyone to give.
There are organizations which themselves are taken from old furniture and appliances, free of charge or for a small fee from your side. Maybe you'll have to part with a small sum from your wallet, but you will not need to think where to attach the old furniture.
It happens that in the country the furniture is not necessary or giving simply no, friends, relatives, neighbors, old sofas, chairs and stools are not needed. In General, we can only throw away. Disassemble and break the furniture that you want to get rid of, not necessarily, because it can be attributed to the dump and carefully put in containers. If you're lucky, the same evening or in a couple of days your sale somebody will take it.
Advice 2: Where to donate furniture
Over time even the most durable furniture in disrepair. And sometimes favorite chairs and a sofa just don't fit the new design of the apartment. In this case, do not immediately throw them, because of the furniture you can try to gain a little money. At worst, it is always possible to give someone it will be useful.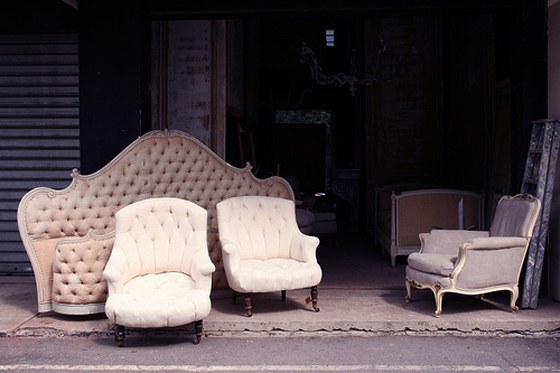 Instruction
If your furniture is in good condition and looks very modern, try to sell it. Of course, at a discounted price, otherwise the venture will be unsuccessful. For starters, tell friends, maybe they will be should a particular product. Very often old furniture furnish apartments that rent.
Place information about the sale of furniture on a free classified ads website, which today is very popular. And in order for your goods faster responded to the buyer, take a picture of the original furniture and describe it, specifying the cause of the sale and the discount that you do. Indicating the price, review the cost of similar products in order not to scare off buyers too high a price. This method allows you to report the necessary information to a very large number of people.
If you do not mind the money, post the announcement of the sale in the local newspaper. As the number of characters there is often a price limit, compose succinct text, which must specify the name of furniture, the condition in which it is located, cost and a phone number where you can be reached. Also, review other ads in the newspaper, maybe someone put the information out there about your desire to purchase or receive donations of old furniture.
If your city has thrift store furniture, try to attach an old wardrobe, a sofa or chairs there. Information about this institution can be found in the local newspaper or on the Internet.
To take the furniture for free, put information about it on the websites of free announcements or on his page in the social network. Try to attach it to the house of the disabled, the elderly or children's home. Or give it to Church – there always know people who need any help.
If you put furniture anywhere does not work, try to repair it, re-sheathing or wear out by means of special equipment. Perhaps, then, it will come in handy at the cottage. By the way, the
antique furniture
is quite popular today.
Advice 3: Where to donate appliances
Long gone are the days when
the old
, broken appliances are stockpiled just in case. It was everywhere: on the balcony, in the garage, shed or cottage. And for some reason no one in the head did not come that it can still be useful to someone. Today, people change equipment almost every day and while old they don't hold and try as quickly as possible to get rid of it. There are several places where you can drop unneeded appliances.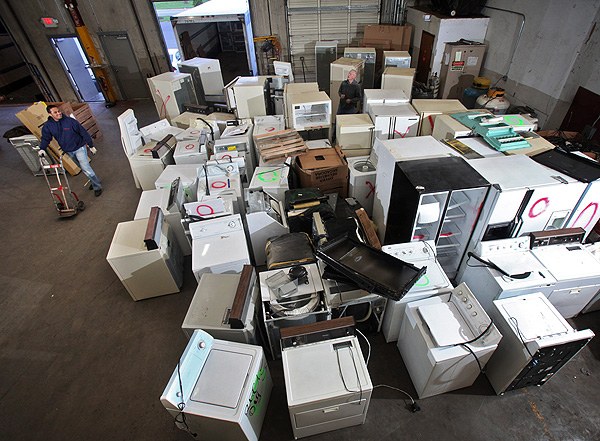 Instruction
Do not dispose of old appliances for a total dump. According to experts, even an old kinescope is able to bring great harm to the environment. If you bury it in the ground, it will be a source of heavy metals. This also applies to computer monitors, but rather, it is the plastic base that even fire cannot destroy, what can we say about nature.
For disposal of old appliances there are several places receiving it for secondary circulation or processing. For example, recycled you can take the old fridge, washing machine and cooker, gas and electric, as they are a source of ferrous and non-ferrous metals. The processing can include plastic, glass or rubber items, TV, microwave, VCR.
To donate old equipment to a repair shop. But remember that the TV produced in the days of the Soviet Union, is unlikely to be adopted, but modern technology will take you with great pleasure. Of course, get paid for it the fabulous sum is impossible, but it's much better than just to throw it in the trash.
Today, in most large stores specializing in the sale of new home equipment, very often held shares, allowing you to swap old equipment for new. The result is surrendering them, an old TV, you can get a discount on the purchase of a new. In these stores, in addition to TVs, you can exchange the cartridges, the old manual meat grinder, microwave ovens, blenders and more. It is not necessary to engage in the overall delivery of the cargo by yourself, you can use the services of movers kindly provided by the store. Often, this service is completely free.
As an option, an old but still working equipment you can give to people in need. Remember that donating old equipment, you not only loose your house or apartment from unnecessary waste, but also care about the safety of the environment.
Note
For the abandonment of the old marker technology in the wrong place by the Russian law provides for fines.