Instruction
Throw a cry of friends, relatives (aunts, uncles, cousins, etc.), they say, do not know what to do with such pieces of furniture because buying replacements for them. If the old furniture is in good condition, it may well pick up.
You can apply online or at one of the local Newspapers announcing the sale of old furniture on the cheap or gratuitous donation (if not sorry). In the ad be sure to write about the self to come for your furniture on your transport.
If you have a cottage and spacious enough car, the issue of selling old furniture can be considered closed. Take the furniture that houses you no longer need, to the country where it is still certainly useful. Some items can be adapted for new needs, for example, to build warm beds of the panels remaining after the removal of the old Cabinet.
If the furniture is old, what had long been doing, you can try to pass it in a thrift store. Or give it for restoration. After the restoration of your old furniture can be transformed so that you do not want anyone to give.
There are organizations which themselves are taken from old furniture and appliances, free of charge or for a small fee from your side. Maybe you'll have to part with a small sum from your wallet, but you will not need to think where to attach the old furniture.
It happens that in the country the furniture is not necessary or giving simply no, friends, relatives, neighbors, old sofas, chairs and stools are not needed. In General, we can only throw away. Disassemble and break the furniture that you want to get rid of, not necessarily, because it can be attributed to the dump and carefully put in containers. If you're lucky, the same evening or in a couple of days your sale somebody will take it.
Advice 2: Where to donate furniture
Over time even the most durable furniture in disrepair. And sometimes favorite chairs and a sofa just don't fit the new design of the apartment. In this case, do not immediately throw them, because of the furniture you can try to gain a little money. At worst, it is always possible to give someone it will be useful.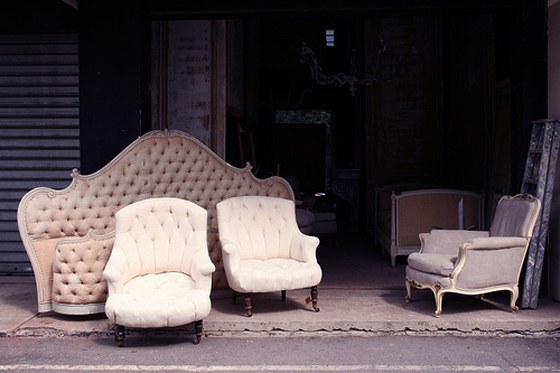 Instruction
If your furniture is in good condition and looks very modern, try to sell it. Of course, at a discounted price, otherwise the venture will be unsuccessful. For starters, tell friends, maybe they will be should a particular product. Very often old furniture furnish apartments that rent.
Place information about the sale of furniture on a free classified ads website, which today is very popular. And in order for your goods faster responded to the buyer, take a picture of the original furniture and describe it, specifying the cause of the sale and the discount that you do. Indicating the price, review the cost of similar products in order not to scare off buyers too high a price. This method allows you to report the necessary information to a very large number of people.
If you do not mind the money, post the announcement of the sale in the local newspaper. As the number of characters there is often a price limit, compose succinct text, which must specify the name of furniture, the condition in which it is located, cost and a phone number where you can be reached. Also, review other ads in the newspaper, maybe someone put the information out there about your desire to purchase or receive donations of old furniture.
If your city has thrift store furniture, try to attach an old wardrobe, a sofa or chairs there. Information about this institution can be found in the local newspaper or on the Internet.
To take the furniture for free, put information about it on the websites of free announcements or on his page in the social network. Try to attach it to the house of the disabled, the elderly or children's home. Or give it to Church – there always know people who need any help.
If you put furniture anywhere does not work, try to repair it, re-sheathing or wear out by means of special equipment. Perhaps, then, it will come in handy at the cottage. By the way, the
antique furniture
is quite popular today.
Advice 3: Where can I donate old appliances
Due to the continuous development of modern technologies in the stores appear more and more advanced models of home appliances. People tend to upgrade their TVs, refrigerators, washing machines, however, there is a need to get rid of old equipment.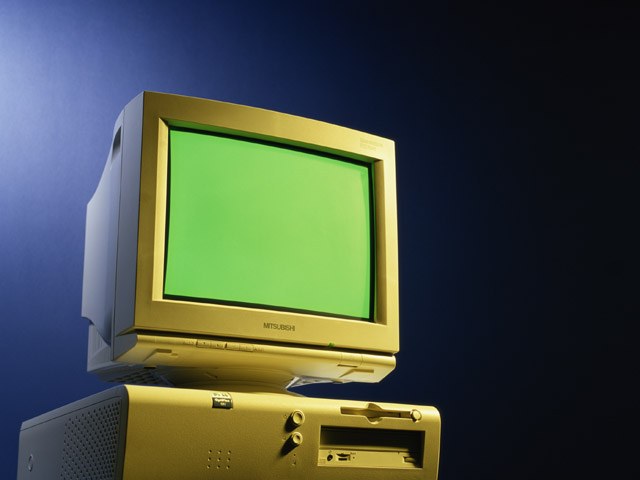 Instruction
In large cities there are special points of reception of obsolete household appliances. Coming here, she sent for recycling or is recycled. Such items help the owners of old equipment to dispose of it without harming the environment.
Increasingly, appliance stores promotions that allow their customers not only to get rid of old appliances, and to receive the benefit. Buyers are encouraged to donate to the store old equipment and get a discount when buying new. However, the proposal does not apply to all types of appliances. Most often the offer is valid on refrigerators, televisions, vacuum cleaners, microwave ovens and system blocks of computers.
Many repair shops willing to buy old and even non-working appliances. She needed them for spare parts, and therefore is used only with more or less modern technology released in the last 15-20 years. In this case, do not expect a large cash award, but still nice to get even a small amount of money for absolutely unnecessary thing.
To get rid of old appliances and using the Internet. For this you need to place the necessary information on any of the many free classified ads websites or forums. But to help potential buyers to quickly determine the choice, it is necessary to add to the description of the selling techniques her picture.
Unnecessary, but the working technique, it is possible to give to charity: there are so many people in need of basic household appliances. To find out whether you have this or that thing, you need to call the organization that you want to make a donation, or to ask for volunteers. It is worth considering that some social centers accept appliances that are in perfect condition.
Note
Incorrect disposal of household appliances causes great harm to the environment. Therefore, in no case can not throw away unwanted electrical items to landfill.
Advice 4: Where to recycle laptop for parts
Buying a new laptop leads to the fact that the old device is unnecessary and uselessly gathering dust, taking up space in the apartment. However, to dispose of the laptop is possible with the benefit for themselves, surrendering it for parts.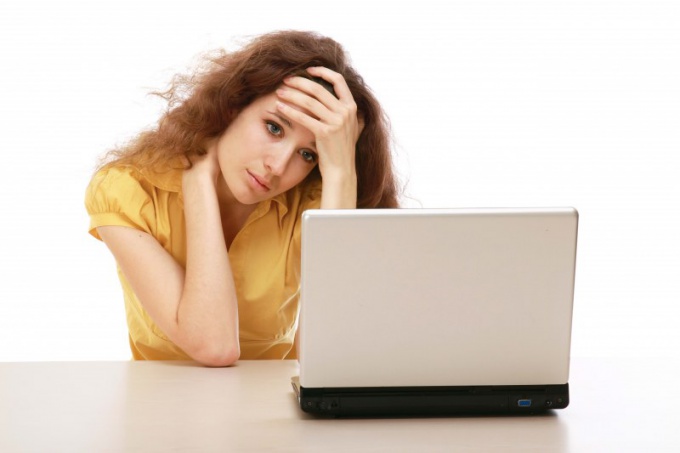 Instruction
Do not hurry to disassemble the laptop and try to sell it pre-assembled if it is in working condition. Especially good if the warranty period has not yet expired. Try to return it to the store where it was purchased. By law, the sellers shall fully reimburse the amount spent, if there are grounds for putting laptop, such as faults, external faults, etc.
Implement and benefit from the hardware of the laptop. Pay attention to those devices that remain in demand even when they expire, for example, power supplies, hard drives, keyboards, and touchpads. These components often fail at the users of the laptops, hence there is the urgency of buying parts, and for the same model laptop.
Advertise the sale of laptop parts for special resources on the Internet, on social networks or city Newspapers ads. Revenues for such sale will be small, but it is still better than leaving the laptop gathering dust at home.
Take the laptop or its parts at the thrift shop or hand it over to private buyers. If you have all the required documents, and parts are functioning properly, you will be able to successfully pass the components of the device, receiving a certain amount of funds.
Bring the laptop to a repair shop. Usually private repair shops happy to purchase pre-owned laptops and their parts, as they frequently face a shortage in spare parts. Proceeds for this you get the smallest, but still be able to get rid of your old device.
Give the laptop to your friends or relatives if they need this device. Such a gift will always be happy children and all those who have not yet had time to master the technical novelty and wants to join the world of computer technology.
Advice 5: Where to donate appliances
Long gone are the days when
the old
, broken appliances are stockpiled just in case. It was everywhere: on the balcony, in the garage, shed or cottage. And for some reason no one in the head did not come that it can still be useful to someone. Today, people change equipment almost every day and while old they don't hold and try as quickly as possible to get rid of it. There are several places where you can drop unneeded appliances.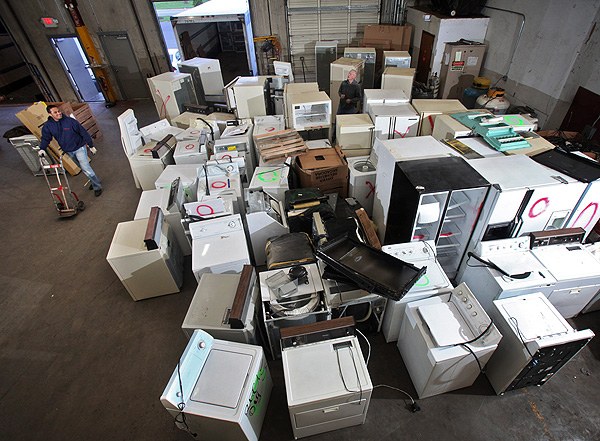 Instruction
Do not dispose of old appliances for a total dump. According to experts, even an old kinescope is able to bring great harm to the environment. If you bury it in the ground, it will be a source of heavy metals. This also applies to computer monitors, but rather, it is the plastic base that even fire cannot destroy, what can we say about nature.
For disposal of old appliances there are several places receiving it for secondary circulation or processing. For example, recycled you can take the old fridge, washing machine and cooker, gas and electric, as they are a source of ferrous and non-ferrous metals. The processing can include plastic, glass or rubber items, TV, microwave, VCR.
To donate old equipment to a repair shop. But remember that the TV produced in the days of the Soviet Union, is unlikely to be adopted, but modern technology will take you with great pleasure. Of course, get paid for it the fabulous sum is impossible, but it's much better than just to throw it in the trash.
Today, in most large stores specializing in the sale of new home equipment, very often held shares, allowing you to swap old equipment for new. The result is surrendering them, an old TV, you can get a discount on the purchase of a new. In these stores, in addition to TVs, you can exchange the cartridges, the old manual meat grinder, microwave ovens, blenders and more. It is not necessary to engage in the overall delivery of the cargo by yourself, you can use the services of movers kindly provided by the store. Often, this service is completely free.
As an option, an old but still working equipment you can give to people in need. Remember that donating old equipment, you not only loose your house or apartment from unnecessary waste, but also care about the safety of the environment.
Note
For the abandonment of the old marker technology in the wrong place by the Russian law provides for fines.
Advice 6: Where to donate old cars
The car is a favourite subject of the majority of representatives of a strong half of mankind. For many years vehicle serves faithfully to his master. Owners of older cars often wonder where they can donate.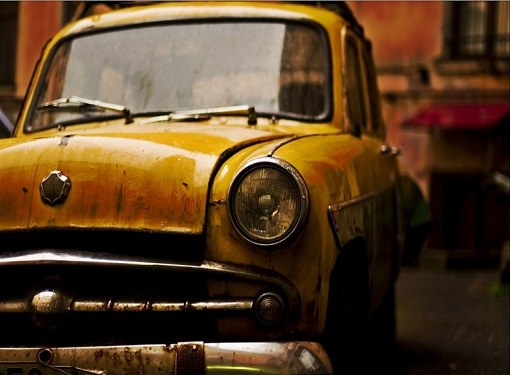 Instruction
Contact the company involved in the purchase of old cars. In this case, you will be able to get some profit.
Turn in old vehicle at the point of reception of ferrous metal scrap. This method is quite common in many large cities. Surrendering the old car for scrap, you'll also get some profit. On the other hand, such processing of defective vehicle protects the environment. Full security is provided to prevent littering of the environment various details and parts of the machine.
Sell usable old car. The announcement of the sale can be placed in electronic and printed publications, or hang out on the streets. This option is quite effective, but to extract considerable profit from the sale of the owner "iron swallow" needs to bargain. To find out the real value of the old machine, do not have to use paid services of professionals or visit the care centers. To determine how much overage car online. Filling in fields relating to the description of the transport, you will get the result that you can operate when selling the car.
If your car is so old that it is not able to function, but some parts you can still use it, use it as a donor. Drivers often let their old car for sale in separate parts. It should be noted that this method of getting rid of not suitable for operation of the vehicle can bring to its owner a greater profit than if he gives it in point of reception of ferrous metal.
Give an old car in an exhibit in the Museum garage. You might find a person who is a collector of old cars. If your machine will be interested in it, then he will gladly join her her collection "iron swallow".
If you do not want to part with his old car, which for many years you had served, you can come up with other ways of its operation. For example, an old car can be used in the design of landscape design suburban area. Create an original flower garden or flowerbed from unusable machine.
Advice 7: What to do with old books
From old books, people usually want to get rid of before moving, after repairs, buying new furniture, and just when they occupy the free space. Sometimes old books are just a pity to throw them away and wish they were in safe hands.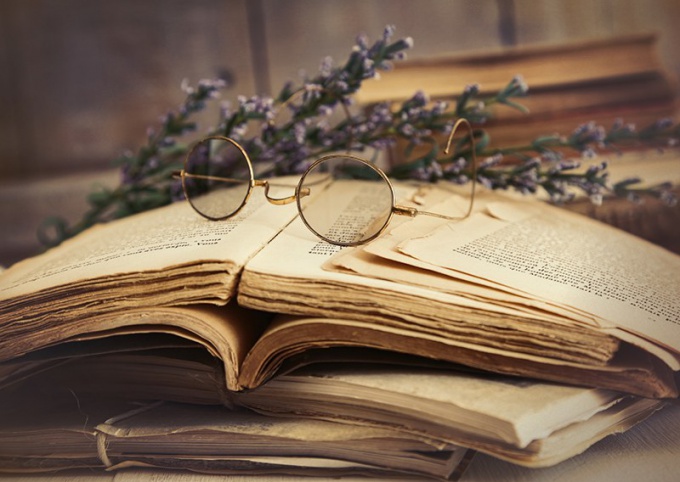 Instruction
If the books are old, they can be taken at the point of collection of waste paper. Because the book is wasted paper, felled trees, so it's good when they can again be recycled and put to use. This trash can just accept for processing, and may even pay a little money. To get rid of old books in this way makes sense when you read them it is already impossible, the books were out of shape, faded or completely lost its meaning in modern society.
Return books to the library. This is the most acceptable and popular method to get rid of old books. However, before going to the library need to call back and ask what kind of literature they accept. The fact that even the library can't accommodate all the variety of books, therefore are forced to make restrictions. You will be happy the most popular genres of books: detectives, classics, science fiction and fantasy. Textbooks city libraries is also taken with pleasure, if it wasn't for old school books - they can try to take from the school library.
Books for the library needs to be in good condition, it is best to glue on their own if they need it. Bring in a library of interesting books that you might want to read for yourself, and not politicized literature of the past.
You can give books to their friends or give them to a charitable organization, for example, in a children's home or a nursing home. Usually they do not refuse these offerings, however, there is the same rule as for libraries: books for charity should look decent and should not be too old.
Participate in acts of bookcrossing. This exchange of books, in which can participate any citizen of the city. Only need to find places such exchange of books, to bring their own and you can choose somebody else's book. However, you only need to bring an interesting book that came out recently. Bookcrossing - this is not the place for the exchange of waste paper.
If you want to give books for free, write an ad on Bulletin boards and websites selling used items or social networks about what books you have. Certainly there are willing to pick them up. In addition, they themselves, these books and take away, you don't have to go anywhere and carry heavy publications.
On the same message boards and social networks to advertise and sell old books. This is especially true for those who have valuable rare editions. If you know a shop in the city of Antiques or rare books, you can negotiate the sale and there.