Instruction
Make audit products in the house. Before you had to live on 1000 roubles in a month, you're like that and where we lived. Some products from the past, and most likely, left. Digging "the bottom of the barrel" you can find so many cereals, pasta and sugar, it is quite possible to stretch them a month. A thousand rubles to spend on chocolate at the end of the week as a bonus.
Write a list of products that need to be purchased. Sausage, marshmallow, avocado and instant oatmeal don't apply to them. We must proceed from the value of the products and their nutritional value. For example, a can of corned beef costs an average of 50 rubles, 400 rubles you can buy 8 cans, two in a week. There is still 600 rubles. They can acquire a bunch of healthy ingredients:1 l vegetable oil – 40 RUB 3 dozen eggs - 90 roubles for 1 kg of rice - 40 RUB 1 kg of carrots - 13 roubles for 1 kg of onions - 15 RUB 2 kg vermicelli – 50 roubles for 1 kg buckwheat - 87 RUB 2 kg of oat flakes - 30 RUB 2 kg of bread - $ 25 total together with a stew - 990 rubles. The list is exemplary and can vary depending on taste preferences and price fluctuations.
Create a menu for each week, solely on the basis of those products, that is. Stick to the menu and don't forget to prepare to the extent possible, diverse. Keep in mind that one of the cans of corned beef, for example, you can cook 4 dishes per person: buckwheat soup with stewed meat, pasta, rice with carrots, onions and corned beef and stewed potatoes.
Cook frequently and in small portions. You should not boil a huge pot of porridge for a few days. Otherwise, after a few days you can turn up the dishes, which at first went well.
Call all friends, acquaintances, colleagues, if you have money on the phone. And if you have Internet access, do not forget about social networking. Guests behave differently in under any pretext. Coming with an embarrassed smile, tell, fell, wine crashed, the shards from the bottle fell into the cake, and I left my wallet at home. The owners may not believe, but will not drive. On the contrary, seated at a table and feed. Most importantly, do not walk on the same address multiple times.
Take a small legal violation. Preferably in front of the police or within sight of the precinct. The likelihood that you will provide free meals for 15 days high. Delicious is unlikely, but in your goals is not included.
Arrange to work in a large dining room, preferably in a hospital or school. As a dishwasher or porter will take you gladly. In such places often still have old Soviet practices, and the workers eat there. And not the one brought from home. Breakfast or lunch will be provided, and for dinner what you will catch.
Join the society are. They claim that they can eat only solar energy. Adopting such a valuable experience and saved a thousand rubles you can spend on food, and other useful acquisition.
Advice 2: Where can I get 1000, if you have no money
A small amount of money it is easy to find. Ways very much, from the glass collection to writing articles. You can also take 1000 rubles in credit, but in this case you will have to pay high interest rates.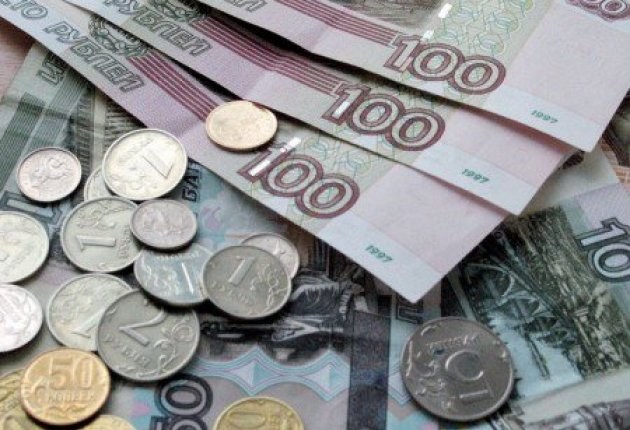 It may happen that the money is not there, and you need to find at least 1000. It's not such a big sum, it was impossible to find quickly.


Loan


The easiest way to get money is to take them on loan. In debt can give relatives, friends, neighbors. However, to lend money no one likes, and if you often take a loan, there is a risk to stumble on failure. If borrowed – return at the agreed time or even earlier, then next time you'll trust with no hesitation and so much more.


Credit


Now there are many so-called microfinance institutions. They are happy to lend the money from 1000 to 50,000 rubles (this amount varies by region) for a short time. However, we need a positive credit history and no delinquencies. In addition, MFIs fairly high rate of interest, so if we take a loan, you must repay the loan.


Loans in the network


The Internet has many resources where it is possible to take a small amount of money. However, here the interest is even higher than in MFIs. It and is clear – the owners are taking a big risk. If you need money, not more than a week or two, you can get a loan of 1000 rubles.


Job with daily payment


You can get a temporary job, where the pay is daily. You can get an advance from the head. If you like him, he can trust you with a amount of size 1000. Working as a waiter suggests tipping, so you can get in there and get your money without waiting for payroll. You can also search for other types of salaried work where you can earn money in a day or two: wash, washing glass, cleaning of carpets, courier service, distribution of leaflets and flyers.


To earn online


This small amount of money you can earn online writing or creating websites, unless, of course, there are certain skills. In the presence of a literary talent can I earn 1000 in a day or two. This is probably the best option. Because then the money will not have to return, and even with interest. Where better to earn the money yourself than to take them from someone in debt.


Pass the bottle


You can collect glass bottles and turning them in. Not such a bad way. But we must remember that this niche is maybe busy with other collectors who have money more than you. They have divided the city into zones, the boundaries of which try not to break. Be careful.