Instruction
The name of the perfume store, should be easy flying, tasty, attractive, because its main customers are girls and women. It should emphasize the effect which gives her a good perfume. For example, perfect options such as "Flirty", "Candy", "Charm", "Chic", and others.
When selecting names store, it is advisable not to take the banal and highly popular. So try not to choose one of the above, come up with something more original.
Good move – part name. It may include two words or two parts of words. More parts should be avoided in order not to make the name too complicated. You can consider options such as "noun + adjective" ("the Good fairy", "Magic wand"), "adjective + adjective" ("Most beautiful"), "adjective + verb" ("to be Desired"). You can choose the most original solutions.
To make the name of the composite parts, convenient to use paper and pen. Write different words in different columns and align them with each other. So you can get options such as "Elitarium", "Agromarket" and others.
When choosing the name, you can use dictionaries, including foreign. Just before to choose anything from another language, be sure to check all the possible meanings of the word.
Choose a name, looking to the future. It should not just easy to read and pronounce, but beautiful to look at signage and other advertising products. Consider how in each case may look the store logo, which you get a domain name.
When you prepare a preliminary list of ideas, invite a group of potential buyers to evaluate them or to suggest their own versions. Be sure to give the participants of cute gifts from your store.
Advice 2: What to call the gift shop
The name is an important element of marketing. A catchy title will attract attention to your store, and also easily stored in the memory of customers. The name of the store of gifts should depend on the concept of the store to be unique and memorable.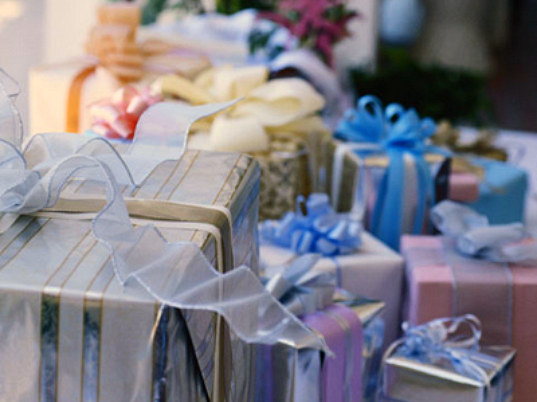 Instruction
Gifts are different: luxury gifts, unique gifts, gifts-fun gifts-ideas... your store Name gift must reflect its essence. For example, the solid man who wants to buy a gift for a dear co-worker gift knife, hardly go into a store called "b-day!".
The name for the store of gifts depends on both his concepts and his audience. It should draw attention to the category of people, for which items are sold in your store. So it makes sense to think of the name what style is more appropriate, for example, primarily for a female audience with an average income, and men with high level.
Before choosing a name for the store of gifts is important to analyze what are the names of the stores competitors. Your store name must be different from them, and for the better. To see which stores are most successful, make a little RAID on them. Select the 2-3 most successful store and analyze their names. They probably also played a role. Only after that should make up a name for your store gifts.
Think about 7-10 variants of the name, try typing each of them in search engines. Whether, for example, a store with a similar name in a nearby town? If there is, then it is better to refuse from such a name, because your future customers you will be confused.
The remaining after the Internet monitoring names can be offered to multiple members of your intended audience (someone from friends or relatives). So you will be able to hear the opinion your potential customer about various names. After this stage it will be already precisely defined with a name that you like and is appealing to customers.
If you still have difficulty in choosing the name for your store gifts, you refer to the couple - the design team titles. People tend to have advertising and linguistic education. You can find them through the job search sites freelancers, or through advertising agencies (Agency services will certainly cost much more than the services of private neymer).