You will need
- start-up capital;
premises;
- marketing research.
Instruction
By registering their own company, find a suitable room. The stationery market today is characterized by wide range and great variety in each product category. Therefore, the size of the room depends on your startup capital: even if it is large, you can always fill it with various products.It is desirable to make the shelving with open access because customers prefer to see the product, touch his hand and only then make a purchase decision. However, keep in mind that the products will inevitably get dirty and break. Put into spending a certain percentage of defects.
Conduct market research and define their target audience. Orient on the location of the store. For example, the office stationery near a technical College shall have in his assortment of drawing paper, tubes, drawing instruments, graph paper. If the location does not have an explicit focus on a specific group of customers, divide the range into distinct categories: baby products, school and College stationery, office supplies, etc.
Find suppliers and establish with them the logistics system. You have always got to be the best driving position. 70% of turnover will be the most common and cheap office supplies, not its original design. Make sure that popular items were in the required amount, because such positions as printer paper or notebook can be bought up very quickly.
Enter in the range of several exclusive categories, for example, dear diaries, postcards copyrights or the materials for scrapbooking. The turnover of such goods is much lower, but you will be able to make higher trading margin. In addition, customers who come into your store for exclusive products in parallel and will become tradable goods.
Note
Be attentive to the quality of goods and their expiry date. Bought once dried instantly breaking markers or pens will encourage disgruntled buyer speak negatively about your shop to all my friends.
Useful advice
Track trends in teen cartoons, music and cinema. Students love to see on their stationery popular characters.
Advice 2: How to open copy center
If you are looking for a business idea, which in a short time will bring you a considerable profit, then look at opportunities to open a copy center. Such an enterprise will not be too difficult, and, at the same time, will provide the required services. Copy center – the business is very profitable, but like any business, must begin with planning.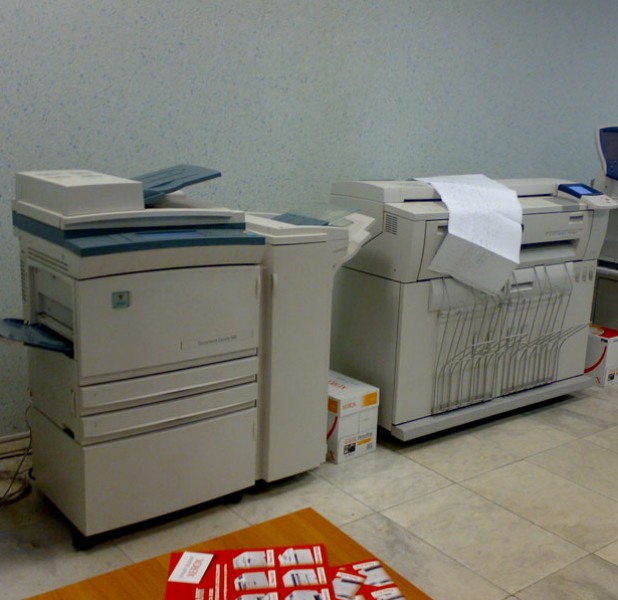 Instruction
Make a detailed business plan for the future of the enterprise. Include the following sections: description of the object, marketing plan, technical-economic data of equipment the financial plan, risk assessment, feasibility study, implementation stages of the project.
Rate the relevance of the services that you offer in your city. Typically, these services are treated as individuals and public organizations. Your customers can become large plants, real estate agencies and many other companies that need high-quality copying of documents, creation of informational materials.
Pick the appropriate equipment for the copy center. Keep in mind that you will have in a short time to fulfill orders associated with copying and document reproduction, printing on a variety of surfaces. Therefore, one copy device you can not do. You will need a black-and-white copier, color copier printer, scanners, laminators, paper cutting machine, computer. Some types of equipment in the first stage of business development can be rented.
Determine the location of your future center. It should provide access to your services to a wide number of customers. One of the accommodation options of the company – a large businesscenter, where copy services are almost always in demand. It is a good idea if the center will be located close to public institutions, where the population provides copies of various documents.
Provide the copy centere the ability to trade in certain types of stationery that may be of interest to potential clients: stationery, notebooks, pens, pencils and so on.
Calculate and plan the costs of organizing the copy centerand maintain its activities in the first stage, until he starts to generate a steady profit. Think in advance of possible external investment, for example, to open a credit line at the Bank or receive government subsidies for the individual entrepreneur.