Instruction
In order to correctly make the biography in free style, you must know which items it should contain.
The description of his biography should start with the date and place of his own birth.
Then specify details about your parents: names, dates of birth, places of work. If you live separately from your parents, you should specify where they live in the moment. If you have brothers or sisters, be sure to mention about them (name, social status or place of work).
Next, go to the information about education. Decided to start from school, it is advisable to mention mugs and sections you've visited. You can also talk about their achievements in Olympiads and competitions.
After school should tell you about the school that you graduated from. Do not forget to specify the specialty and profession. If you actively participated in student life, not the superfluous will tell about it.
For men individual item is in the army. Usually include years of service, place of service and rank.
The following is a description of the career. It should start with the very first company you got a job. Be sure to specify the position, your professional responsibilities, your career goals. If during the period of work your work was highlighted, and mention about it.
To end a biography need information about your family. In addition to the names of the wife/husband and children, do not forget to indicate their profession or social status, and age.
Remember that the autobiography differs from a summary more free and full style, therefore to write it more creatively. You have the right not to tell us about children born out of wedlock, criminal records and other questionable facts of his biography. Also, be aware that the information in the biography should be reliable, as it can check.
Advice 2 : How to write a short biography
Almost everyone from time to time faced with the need to describe my own path in life. The autobiography of demand for admission to UNIVERSITY, applying for a job, applying to various institutions. The most simple genre - a short biography.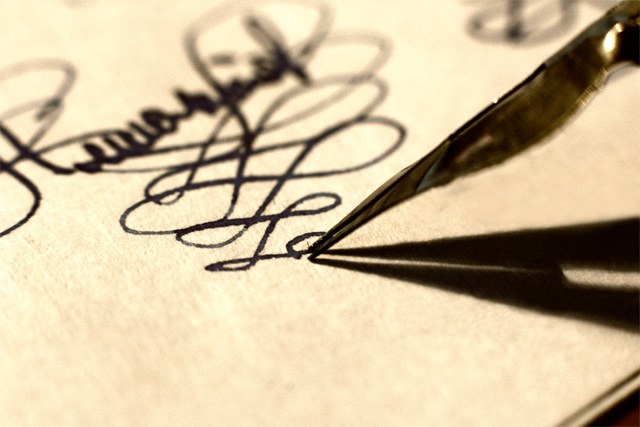 Instruction
To start, introduce yourself, tell us where and when you were good. Start your
autobiography
with the words: "I, Ivanova, Larisa N. was born 17 March 1982 in Leningrad". Then in a formal paper, write the place of its incorporation at the place of residence (residence permit).
Next in chronological order, describe the major milestones of his life: where he studied (sometimes schooling point, in other cases, it is the only study at a post-secondary institution) when the were in the military service, where she interned and/or worked. If the autobiography is available on the potential place of work, try to reflect the key moments of their professional career, but not fully duplicate the summary - and so it will be in the hands of the recruiter.
In conclusion, describe marital status and family composition, age, and occupation of their loved ones. For example: "married, wife - Inna Petrova A., born in 1984, engineer, son - Petrov Ilya Vadimovich, born in 2008". Specify contacts that can contact you. You can specify your full professional experience and current job (if any).
In the business autobiography of inappropriate vernacular style, the use of tropes, and epithets, verbal frills. Another thing, the creative biography: submitting together with the application for the contest (writers, poets, artists, designers, and so on) brief information about yourself, try to highlight interesting moments of his life to the biography of drew attention to your work. In this document, you can specify that you are without any zeal he graduated from high school, but with a lot of passion went into "literature" or art Studio.
Useful advice
Unlike the full autobiography, in a brief biography lists only the major milestones of personal history. Information about community activities, achievements and awards of the highest rank reserved for full biography or for a face to face meeting with someone (the Director of admissions, recruiter at work).
Advice 3 : How to make your bio
Often, when applying for a good position from the applicant in addition to the summary required autobiography, or characteristic. How to make a resume, plenty of information, but on the topic of how to write your memoir, written much smaller. But in the interview that its less not require. Although, in fact, nothing complicated about it.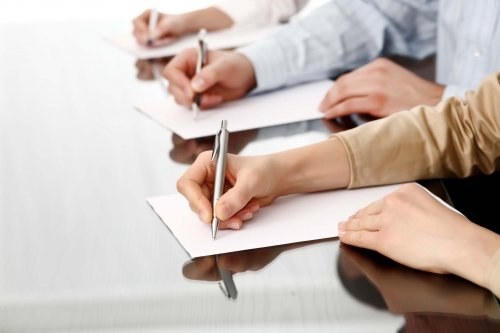 Instruction
Autobiography – it is an independent description of the life, written in a free form, but still demands it. Using autobiography, the employer not only receives the additional information to better understand the personality of the future employee, but also looks at how well you are able to make your biography.
Start autobiography with your name, surname and patronymic, specify the year of birth and place of registration. Should get the following: "I, Ivanova Anna Ivanovna, born in 1988, living to the address: Krasnoyarsk, Mira str., 14".
After you've submitted, please provide information on your education in a logical order it is received. If there is a need to specify a common school education. But usually the description starts with special education, indicate years of study, name of educational institution, speciality.
The following paragraph biographies indicate completed courses, courses, trainings and seminars, additional education. Be sure to include the years of passage of a course and the topics of all courses and trainings.
Next, describe the experience. This is a secondary information block autobiography. Start with the first job, specify the time during which you worked at this place, position and name of institution, organization. In chronological order, list all of the following place of your work. Here tell us about the achievements at work, awards.
If, in addition to the basic work, you teach at an educational institution, lectures, etc., and be sure to include this information. Can specify the composition of the family. At the end of your autobiography, specify the total work experience, put the date of writing and subscribe. If several sheets, sign every.
Note
Form of presentation – narrative, first-person singular.
Useful advice
Writing autobiography, preferably by hand, on a sheet of A4 paper; you can apply for a autobiography on a special form. All information is provided in chronological order.