Instruction
Please be courtesy and perseverance, build the conversation according to the following scheme:say Hello. Try to immediately ask the interview a positive tone. To do this, psychologists advise to sit comfortably and, if possible, even to lean back in the chair. In this position you gain in your lungs more air, and your voice will sound more loudly and confidently, not quietly and subdued, as when you sit, leaning forward and hunched. Slightly smile. You might be surprised to know that phone-caller can "hear" your smile by the sound of voices. Thus, from the beginning you position yourself as positive and confident person.
Introduce yourself. Say your name clearly and distinctly. If you call us personally and as a representative of the employer, indicate this.
Succinctly state purpose of your call is to arrange a meeting on a particular subject. Apply the method of "no-choice", which is used by many marketing companies. Ask the interlocutor: "When you prefer to meet tonight or tomorrow morning?" or "could you drive up before or after dinner?"
To save its time, the interlocutor may try to provoke you to discussion on the phone the subject matter that you want to meet. Do not fall for this provocation, remember that on the phone to deny you is much easier than in a personal meeting. Answer the questions in a General way, your goal - to interest the interlocutor, but to avoid discussing details. For example, if you are a sales Manager excavator plant, say, a plant that you represent, this month makes a good discounts, and the list of products on which the discounts, terms and additional conditions will tell you in detail at the meeting. Don't forget to add a photo of that when the meeting will give specific information would provide a detailed summary, show photos or your work, etc., depending on the specifics of your proposal.
In agreement with the interviewee set the time and place of the meeting. If you are going to come into the organization, ask whether you'll need a pass, and if so, who it will prescribe. If you have not seen the person and set up a meeting in a public place, ask how you will know him, as well as describe yourself.
Advice 2 : How to make an appointment by phone
The Foundation of a successful business is effective communication. Communication with partners and customers, devoted to mass psychological literature. On this thread thrive and prosper personal growth trainings. One of the main means of communication along with personal interaction and communication in the Internet space, is the telephone. Often our first encounter begins with a telephone conversation. To properly start a conversation, to make a favorable impression on the interlocutor and to avoid common mistakes, appointing a meeting on the phone, you can follow the simple principles that govern the technology of effective telephone communications.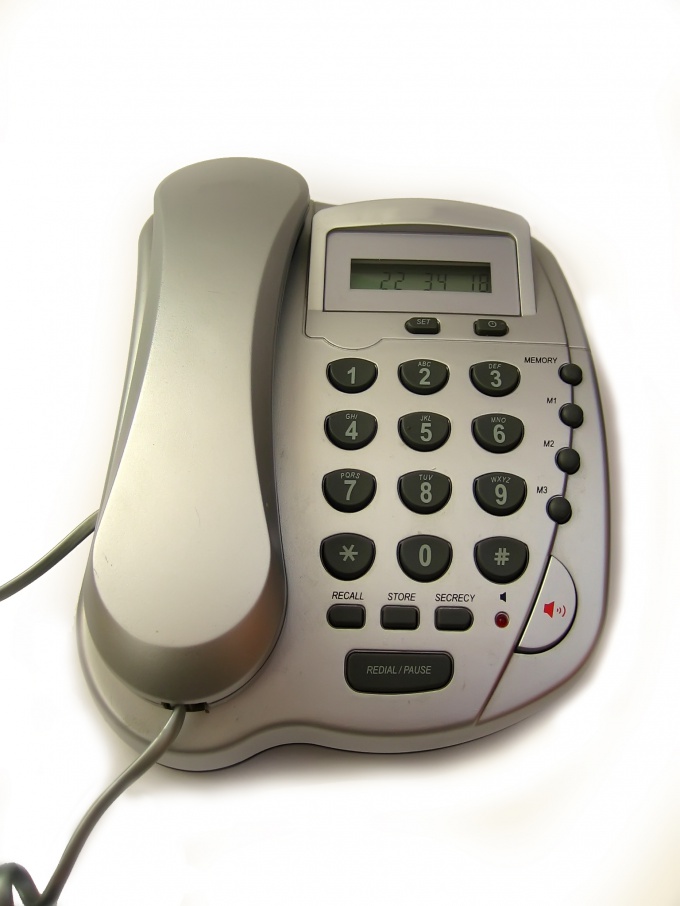 Instruction
Tune in on telephone conversation.
Before you take the phone, think again, to whom and for what purpose you are calling. Repeat the text of your speech. Tune in to business-like tone, but don't forget about friendly intonations.
Say Hello and introduce yourself.
When you first communicate with a specific person, then after the phrase "Good day" ask his name: "I talk to Ivan Ivanovich?", then introduce yourself and briefly explain how you got his phone number. For example, you could give your mutual friend, or you found his number in the ad.
Define the time boundaries of communication.
"Can you give me 3 minutes?" - if you agreed, continue. If you have been given to understand that now is not the time for conversation, ask what time would be convenient to call back, give thanks and say goodbye.
In fact, at this point, you got the first "Yes", i.e., consent to communicate with you now or at another time.
Get a second "Yes."
For example, you know the sphere of human activity, perhaps you know his position or his interest for anything. That's enough to ask a clarifying question: "do You do wholesale sales...?". Of course you will get the answer "Yes," and this is your second victory. The answer secure the the phrase "Great!" or "Great!", i.e. confirm that you are in conversation with those with whom you need.
Briefly explain what you company or in which direction you are working.
At this stage it is important to be creative and successfully make a phrase in such a way that it could interest the interlocutor. Start with the words, "And we just offer..." or "Our company is...". The rest of the sentence depends on your activity. Explain what you can be useful: to get additional profit, to save money on something, teach something, etc. a well-written phrase will help you to get the third Yes.
Offer to meet.
"Let us meet with you to discuss...". Mark the time boundaries of the meeting: "Our meeting in 30 minutes". Don't ask the question "can We meet to discuss...?". In the first version you will soon receive a consent to a meeting.
Set a meeting time.
"Meet me tomorrow at 11 or tomorrow at 12?" - so teaches the majority of psychology textbooks. Forget about the technology "no-Choice" - she is already so well-known, causing mistrust can spoil the impression from the previous conversation.
Encourage cooperation: "I would be comfortable tomorrow at 11 or Thursday after lunch, and when you more convenient?". Feel the difference? You may be offered another option. Agree, but first show your business status: "just a second, I'll look in the diary, but in this time I can."
Assign a meeting place.
"You prefer to come to our office? We are located at..." - clearly indicate the meeting place. It can be an office, cafe or Park. At the end again show the status of the business person: "so I write, on Thursday, at 13.30, Ivan...", say the purpose and place of the meeting. If your meeting will be more than two days, ask permission to make a test call the night before.
Secure success.
In parting, I will ask them to come to a meeting on time, because you are going to hire a specialist who can help sort out some issues. This course in psychology is called "Trap". Thus, you require a person to treat the meeting seriously and in addition impose on him the responsibility for the allocated time of another person.
Note another point, if your meeting as agreed will be held soon, the warning about the arrival of specialist do during a test call: "We are so fortunate, our meeting agreed to come...", "He will tell us...".
In fact, "Trap" is not a prerequisite in the process of conversation, you will feel, whether it is a necessity.
Note
During a telephone conversation do not give details of the upcoming meeting. The interlocutor may have additional questions and if you join in the conversation, it becomes easier for him to deny you.

If, nevertheless, the interviewee tries to ask you an additional question, refer to the limitations of his own time: "Sorry, I five minutes a visitor, I'll tell you everything when we meet."
Useful advice
Telephone conversation should not last more than 2-3 minutes.
Advice 3 : How to set up a meeting with the client
Whether you are an experienced businessman or a novice, do you offer a known product or just promote your brand in any case, you need to convince the buyer that this product they need. The best way to do this is a personal meeting.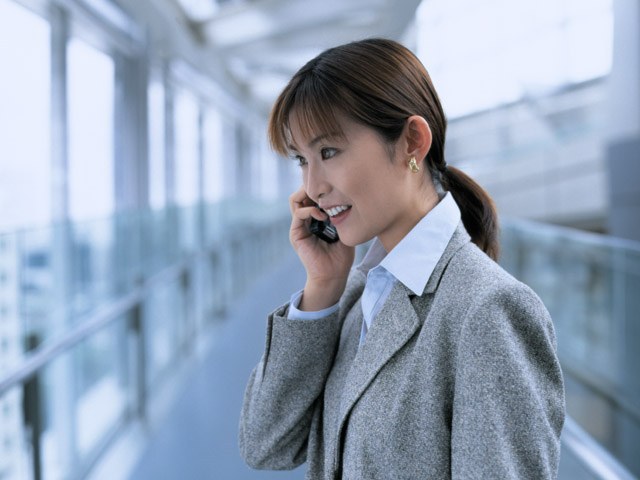 You will need
phone;
computer;
- the Internet.
Instruction
In the world of Finance works of the law "Time is money". Therefore, your primary task is to show the client that your proposal is unique and extremely promising. Only in this case, he decides to give you the time and come to the meeting.
To appoint a meeting with a client you can call a potential buyer or send him an invitation by e-mail. Each method has its pros and cons.
When you call the client, hearing his reaction, unable to adjust their strategy during a conversation. It increases your chances to get a positive response, provided that the client is familiar with you and your products. At the mere name of your company in his mind immediately emerge a bright positive way, and he's coming to the meeting. But the man who never anything of your assortment even seen, by a telephone call to invite more complicated. After all, is very vague for what he needs to put everything aside and go to you.
Therefore, to invite new customers to use the Internet. First, this way you will be able to invite not one but several clients and arrange an extended meeting. Second, a person will have an opportunity to think, study your invitation more closely and come back to it later. Third, you can simplify the customer task, putting the invitation is not only a place and time of the meeting, but also directions, your contact number and other useful data.
If you decide to invite to meeting customer's loyalty through a phone call in advance, plan your conversation. After the obligatory greetings and General questions (how is your progress? how's the family? etc.), go to the purpose of the call, but do not hurry to reveal all the cards.
Often not wanting to go to a meeting, the client, after hearing the proposal, says: "I would love to come, but busy at this time". So first ask your buyer what he is doing on a particular day. Making sure that the client is free, tell him about the subject of your future meetings.
But each customer in your product attracts a particular set of characteristics. So be sure to get a notebook in which to note the preferences and wishes of your customers. This will greatly enhance your work efficiency. Because in each case you will carry not General information, but information that will really interest your customer.
This principle is maintained in electronic invitations. If you have little customers, make an individual invitation for each with the features of demand.
Inviting a new client, we will state the basic information about the benefits of the product and the benefits of the current proposal.In the initial stages of work it is better to take inspiration or copy the is designed for your company's experienced specialists.