You will need
Recipe No. 1. Soy goulash.

Ingredients: soya pieces
1 onion
1 carrot
spices to taste.
Recipe № 2. Soy goulash with mashed potatoes.
Ingredients: 400 grams of cooked soy meat
500 g mashed potatoes
200 g onions
100 g of sour cream
2 tablespoons tomato paste
3 cloves of garlic
spices to taste
greens-to taste.
Recipe No. 3. Soy goulash with dried fruits.
Ingredients: 400 grams of cooked soy meat
200 g pitted prunes
100 g raisins
400 g carrots
2 onions medium size
50 g of vegetable oil
salt
spices to taste.
Instruction
Recipe No. 1. Soy goulash.
Before cooking soak the soya chunks in warm water in the ratio 1:4 for 20 minutes. Then drain the excess water, leaving the essential for goulashand the amount of liquid.
Finely chop and fry in vegetable oil - the best olive - the onions and carrots.
Mix the vegetables and pieces of soybeans, add spices to taste, cook until done.
Recipe № 2. Soy goulash with mashed potatoes.
Fry in vegetable oil finely chopped onion.
Put in the cauldron layers of soy meat and mashed potatoes. On top of each layer sprinkle with spices, add a little fried onions.
Mix the tomato paste with two cups of water, pour the liquid on top of all the layers goulash.
Simmer stew on low heat for 25-30 minutes.
Mix the sour cream with seasonings and pour her goulash, top with a little garlic, then simmer for another 10-15 minutes with the lid closed.
Serve the goulash on the table with fresh greens.
Recipe No. 3. Soy goulash with dried fruits.
Pre-soak for 2 hours, the prunes and raisins so that they become soft. Remove the seeds from them.
Fry in the olive oil grated carrots and finely chopped onion.
Add soy meat, raisins and prunes. Pour the product with water.
Stirring, salt products, add spices to taste. Simmer 10 minutes over medium heat.
The feeding dish on the table, sprinkle finely chopped fresh herbs.
Advice 2: How to cook soy asparagus
Soy
asparagus
– the invention of the Chinese. Made from soy, this product and asparagus as such is not. Rather, it is a semi-finished product made from ground powder of the soybean. Of powder brewed soy milk, foam with this milk is removed, dried and turns into familiar to us all soy
asparagus
. By the way, it is believed that soy asparagus is not only delicious and affordable, but incredibly useful and nutritious. The most common dish of this product – salad in Korean.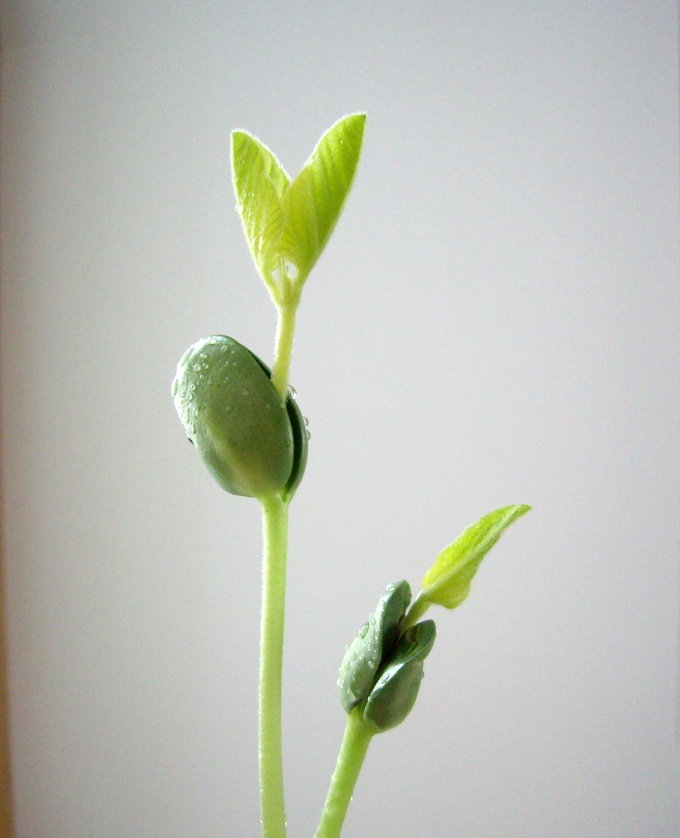 You will need
0.5 kg of dry soy asparagus;

3 carrots;
3 cloves of garlic;
5-7 tbsp vegetable oil;
2 tbsp vinegar;
2 tbsp soy sauce;
1 tsp salt;
1 tablespoon of sugar;
0,5 tsp red pepper.
Instruction
Soy asparagus should break and soak up to 2 hours. Fill it with lukewarm water. Make sure the edges are peeking out of the water. Soaked the asparagus drain in a colander and shake. The taste is fresh, kind of swollen.
In lightly salted boiling water drop soaked the asparagus and cook for about 5 minutes. Pour the boiling water in a separate Cup. Rinse the asparagus with cold water.
Peel the carrots and grate on a fine grater, garlic crush using a special press. Cooked asparagus cut into pieces no larger than 2-3 cm, mix with garlic and carrots. Sprinkle with red pepper.
Glow sunflower oil, pour over the pepper and the asparagus. Add all the remaining ingredients: vinegar, soy sauce, salt, sugar. Mix everything carefully. If it is dry, add more vegetable oil or water in which the cooked asparagus.
Put to marinate for a few hours in the refrigerator. Asparagus ready to eat.
Note
Cold dishes from soy asparagus mainly differ in the variations of the marinade (honey, soy, mayonnaise, mustard and others) and additives, vegetables, mushroom, seafood, etc.
Advice 3: How to cook pork easy
Cooking
pork
easy takes a lot of time because this byproduct is necessary to cook. But with the right combination of seasonings and other ingredients the result will be worth the effort.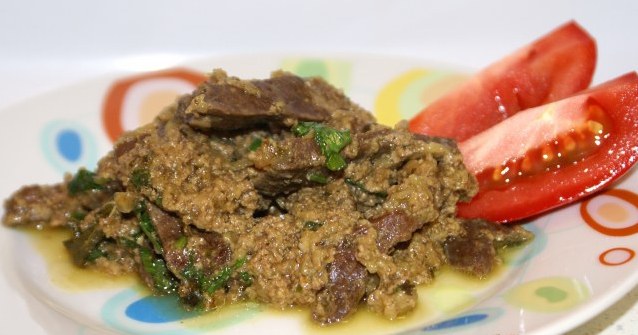 You will need
pork lungs;
rice vinegar;
soy sauce;
garlic;
dried dill;
black pepper;
cloves;
cinnamon;
coriander;
Basil;
star anise;
eggs;
flour;
bow;
cabbage.
For the second recipe:
pork lungs;
bow;
salt;
black pepper;
vegetable oil;
flour;
Bay leaves;
tomato paste.
Instruction
For preparation of byproduct in Chinese style 1 kilogram of boiled lungs cool and cut into thin long strips. Drizzle with 2 teaspoons of rice vinegar and 50 grams of soy sauce.
Five cloves of garlic run through a garlic press and mix with light. Add one pinch of dried dill, black pepper, cloves, cinnamon, coriander and Basil, 4 stars of anise, and then put in the fridge to marinate for 2 hours.
Two eggs beat to a froth with a pinch of salt and add to the marinated products. All ingredients stir and sprinkle one dessert spoon of flour. Mix again and sprinkle the same amount of flour. Repeat this procedure two more times.
In a deep frying pan, fry until transparent chopped onion one. Then add light and increase the heat to maximum. Stirring constantly, fry the by-product for 5 minutes. Serve warm on a sheet of Chinese cabbage.
Cook-pork-lung stew. To do this, 1 kg by-product boil until tender, cool and chop in large cubes. Two large onions clear and finely chop. Light good salt, and season with ground black pepper and fry in a pan with vegetable oil until crisp.
A by-product of sprinkle one tablespoon of flour, add the onion, stir and fry over medium heat for about 5 minutes. Then the contents of the pan, place in a pot, pour two cups of broth from under the light, add 2 Bay leaves and 2 tablespoons of tomato paste.
Pot, close the lid and leave to languish in heated to 180 ° C oven. After 20 minutes remove the pot from the oven, wrap a towel and after 15 minutes the dish is ready to eat.