You will need
the powder of the dry root of ginseng

water and black tea
Instruction
Infusions and decoctions of ginseng take as a General tonic, as a restorative remedy after injuries and operations, in violation of metabolism, insomnia, fatigue, nervousness. Also, the decoction of ginseng will help strengthen the reparative mechanisms, and stimulate the endocrine glands. The first decoctions and tinctures of ginseng began to do the Chinese, and today many of our compatriots are establishing their health with the help of this medicinal plant.
There are various recipes for making decoctions of ginseng. Traditional decoction is prepared as follows. Ginseng root is ground, one portion of the decoction is taken 2-3 tablespoons of ginseng. The crushed root is filled with cold water (1-2 cups), poured into a saucepan or a saucepan and put on fire. The resulting liquid must be boiled for 3-5 minutes on low heat. Then the broth is removed from heat, filtered through a sieve or cheesecloth. Please wait while we chill the broth to a temperature of 36-40 degrees.
To enhance the flavors of broth, ginseng can brew tea. For this you will need the powder of the dry root of ginseng and black tea. The mixture is poured boiling water in the ratio 1: 10 and infused for several minutes. The tea should drain, and then drink a tablespoon three times a day before meals.
The course of treatment with the decoction of ginseng is 30 days. After a course is to do a 30 day break, and then spend another 30-day prophylactic course. Please note that the decoction of ginseng is contraindicated in inflammatory or infectious processes and increased irritability. Also make ginseng is not recommended for pregnant women.
Advice 2: How to take ginseng
Everyone has heard about the miraculous properties of ginseng. This root, which lives to a hundred years, contains more than 12 of healthy minerals, b vitamins, ascorbic acid, and fatty acids, pectin, resin and tannins. Ginseng is an excellent remedy for the treatment and prevention of various diseases, it also has a good tonic effect on the body. But to take root properly.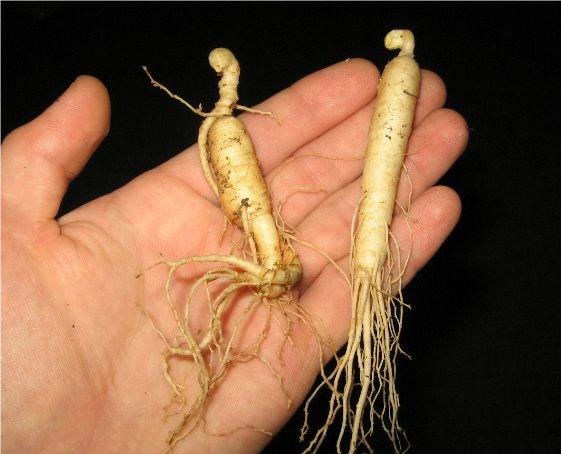 Instruction
First of all, we need to understand why should take ginseng. The preparations have a beneficial effect on the Central nervous system, stimulates the cerebral cortex and subcortical centers. Also these tools improve blood composition and gas exchange, normalize cellular respiration of brain and heart rate, increase the secretion of bile, enhance vision and performance, are struggling with problems of the gastrointestinal tract and diseases of the lungs, heart, blood vessels, treat diabetes, and also relieve fatigue, help to recover after serious illnesses, surgery, stress, regulate sexual function. In China, ginseng is considered the root of life and is used for the treatment of almost all diseases and increasing life expectancy. The most common drug on the basis of ginseng is a root infusion on alcohol or vodka (wine). Like you can buy at the pharmacy or make your own.
Take dried ginseng root, crush it to a powder, then pour vodka in the ratio of 1 liter of liquor, 30 g of the raw material and steep for 3-4 weeks, shaking occasionally. When the tincture is ready, strain it and take. For prevention you should drink a remedy for 1-2 months, 20 drops half an hour before meals 1-2 times a day. Then you can take a break and repeat the course after a month. For the treatment of a disease by a physician, a frequency of taking ginseng individually, usually it is necessary to drink tincture 30-40 drops a day in a specific pattern.
Can be used not only dried, but the crude ginseng. Wash the root thoroughly dry it, chop and fill it with vodka. You have 1 liter of alcohol to take 100 gr of the plant. Insist means 25 days, from time to time shaking, then filter and take. The scheme is almost the same – to prevent need to drink 15-20 drops 3 times a day, half an hour before meals. The course of 30 days, then break for 10 days and repeat. Treatment with infusion should be carried out in such manner as prescribe by the doctor.
Advice 3: How to drink ginseng
Ginseng is a perennial plant with medicinal properties. Complex chemical substances in its composition (polysaccharides, essential oils and biologically active peptides) have a beneficial effect on the human body. The plant stimulates the brain, lowers heart rate and normalizes blood composition. In most cases the therapy uses tincture of ginseng.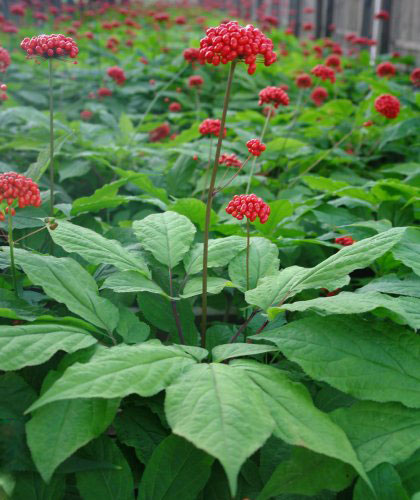 You will need
- the root of ginseng;
- vodka.
Instruction
Grind to a powder pre-washed and dried ginseng. Pour 30 grams of powder in a liter of vodka and infuse for a month. Periodically shake the tincture, and do not forget to filter it when it's ready.
Take 20 drops of tincture two times a day with reduced efficiency, high physical activity, chronic fatigue, nervousness and insomnia. The action of ginseng is more pronounced if the reception of tinctures will be a half hour before eating.
Drink 30 drops of tincture three times per day for violation of metabolism in the recovery period after undergoing surgery or a serious illness, to lower the level of sugar in the blood and sexual disorders. Multiplicity and method of reception are the same: twice a day before meals.
Increase the dosage of the tincture, if you have hematological problems. Drink 40 drops medication 2-3 times a day with heavy menstruation, poor blood clotting, diseases of vessels and hearts, and complaints of the gastrointestinal tract.
Take half the dose of the tincture in the first week of treatment. This is necessary in order to keep track of undesirable the body's response to ginseng. If during this period you will not be disturbed headaches, rapid heartbeat, racing blood pressure, Allergy, or insomnia, then your body accepts the medication. In this case, you can increase the dosage to the recommended. If you experience the above symptoms, discontinue use of tincture to obtain a doctor's recommendations.
Take breaks between courses of treatment. Usually monthly intake of ginseng alternated with ten-day rest.
Note
Do not drink alcohol during treatment!

During pregnancy reception of tincture of ginseng root is contraindicated.
Advice 4: When and how to drink ginseng and Siberian ginseng
Ginseng and Eleutherococcus are dietary supplements that provide the body a positive impact. Preparations made on their basis have a minimum number of contraindications and side effects.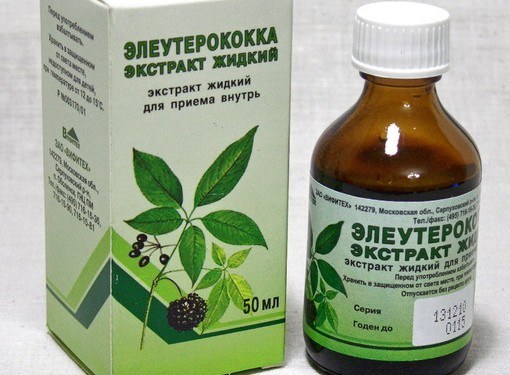 How to take ginseng
In medicine it is widely used tincture of roots and leaves of ginseng. It is used for the treatment of neuropsychiatric diseases, chronic fatigue, rehabilitation after stress, in the treatment of diabetes types I and II, in violation of potency. As a prophylactic, you need to take 20 drops of tincture in a month and a half for half an hour before meals twice a day. For the treatment tool should preferably be taken after medical consultation. On average, a day to drink thirty or forty drops. Ginseng can be taken in decoction. For its preparation 3 g of root pour three cups of water and boil to reduce volume to 200 ml. of the Broth should drink before a meal one tablespoon three times a day.
Ginseng root, infused with alcohol, increases the pressure, and on the water, on the contrary, decreases.
Take ginseng in tablets, capsules. To improve the tone and treatment of stress, adults need to drink 100 mg of the drug twice a day for 11 weeks. To improve performance ginseng drink on 400 mg daily. In diabetes the second type, to enhance immunity, take 100-200 mg of ginseng, in violation of potency is 600 mg daily.
How to take Siberian ginseng
Siberian ginseng is a plant obsecenities action. It has a positive effect on the adaptation properties of the organism, promotes increase of resistibility to the influence of the external environment, restores physical and mental activity, can raise blood pressure. Eleuterokokk take in the complex therapy of the following diseases or ailments: chronic fatigue syndrome, fatigue, psycho-emotional stress, fatigue, as a stimulant and tonic for increased physical and mental stress, disorders of the nervous system (including dystonia and neuroses), with arterial hypotension, diabetes, obesity, erectile dysfunction, immunodeficiency, in the aftermath of a long and difficult illness.
Siberian ginseng stimulates the Central nervous system and eliminates the fatigue and irritability.
Dry extract of Eleutherococcus need to drink for adults and children over twelve years in an amount not to exceed four tablets or capsules a day. The course of the drug may take up to 1 month. Tincture of Eleutherococcus take in the amount of 15-50 drops two to three times a day.