You will need
- calendula flowers;
- chamomile flowers;
- nettle leaves;
- yarrow;
- the sage;
- pine needles;
- horseradish root;
- agrimony ordinary;
- thyme;
- Salvia officinalis;
- oak bark.
Instruction
When inflammation of the mucous membrane of the oral cavity prepare the following composition. Take 2 parts calendula flowers and chamomile, 1 part nettle, yarrow and sage. All components chop and mix. 1 tablespoon collection pour a glass of boiling water, put in a water bath for 10 minutes, cool and strain. Rinse your mouth 6-8 times a day until the disappearance of the inflammatory process.

You can also take this decoction orally 1/3 Cup 3 times a day.
The infusion of coniferous needles has antimicrobial, fortified and deodorizing properties. 1 tablespoon chopped pine needles pour a glass of boiling water in a thermos, insist 1 hour and strain. Drink ¼ Cup 3 times a day after meals and rinse your mouth 5-6 times a day.
To treat inflammation of the oral mucosa useful gargle the juice of horseradish. Mix the horseradish juice is pre-ground it in a meat grinder and wrung out, boiled water 1:1. Rinse your mouth 3 times a day after meals.
In chronic inflammation of the mucous membrane of the mouth effective the next gathering. Take 2 parts herb agrimony, thyme, sage, 1 part oak bark, chop and mix. 2 tablespoons collection pour 2 cups boiling water, put in a water bath for 15 minutes, insist 30 minutes, then strain. Rinse your mouth 3-4 times a day after meals.
Note
It should be remembered that the timely rehabilitation of the oral cavity eliminates the problems with inflammation of its mucosa. In addition, inflammation of the oral cavity can give complications to other organs is possible: from simple sore throats to rheumatism of the heart muscle.
Useful advice
To relieve inflammation, it is useful to rinse your mouth with a decoction of calamus root, juice of bilberry, infusion of oregano, decoction of willow bark, alcohol tincture of propolis and etc.
Advice 2 : How to restore the gastric mucosa
The inner surface of the stomach is completely covered with mucosa, which contains epithelial cells that produce mucus with a high content of bicarbonate. This coating protects the stomach from the action of various acids and enzymes. The structure and normal functioning of the mucosa may be disrupted as a result of various diseases, especially gastritis.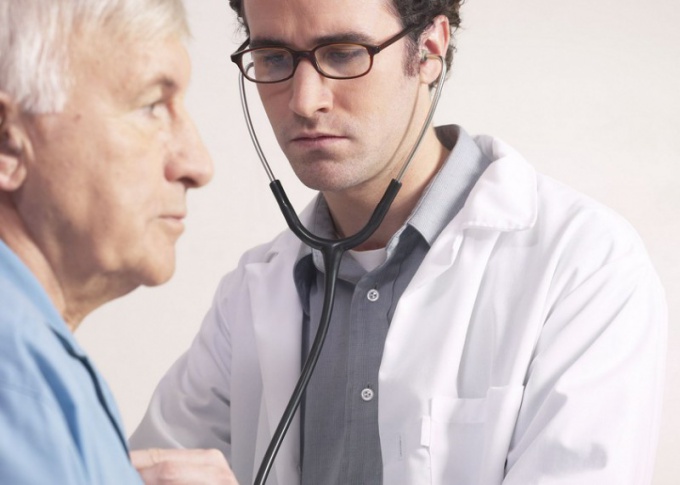 Instruction
For the restoration of the gastric mucosa used medicines that eliminate the factors causing the further development and exacerbation of gastritis. Also with the help of different medications to stimulate regenerative processes in the mucosa of the stomach.
Along with treatment patient is prescribed a diet that excludes fatty, spicy, salty and fried foods. Diet consult your doctor and depends on the type of gastritis and acidity of gastric juice. Also it is strictly forbidden to consume alcohol and Smoking.
Doctors may prescribe drugs that you should drink before a meal, they secrete hydrochloric acid and a substance pepsin. Some patients can enter the hydrochloric acid through the esophagus through a tube, thereby not damaging the enamel of the teeth.
Medicinal treatment should be carried out in parallel with the elimination of the causes that provoked the appearance of acute gastritis. For example, to reduce acidity in the stomach using drugs such as "Maalox" or "Almagel". They have a protective function. Antacids envelop the inner surface of the stomach, thus preventing the penetration of the acid.
There are hormones to restore the gastric mucosa. For example, "Cytotec reduces the secretion of hydrochloric acid thereby protecting the stomach. But this drug has contraindications. It cannot be used during pregnancy as it can induce premature labour.
There are also drugs that are aimed to protect the internal surface of the stomach. Such drugs include "Venter", "Pepto-Bismol". When ingested, they block the penetration of hydrochloric acid into the mucosa.
There are folk methods of dealing with gastritis and mucosa reconstruction: a decoction of the seeds of flax, potato juice, a collection of yarrow, St. John's wort, celandine and chamomile (in gastritis with high acidity), cabbage juice, infusion of parsley root, plantain juice (gastritis with low acidity).
But the main thing in treatment is complete rest, fresh air and eating small amounts.
Advice 3 : How to normalize the stomach
Improper diet, stress, lack of exercise negatively affect the condition of the digestive system. And if these factors are constant, soon the person will feel that he has had problems with stomach pain, heartburn, belching, loss of appetite and metabolic disorders. It is obvious that to normalize its functioning and to restore health by reviewing the way of life.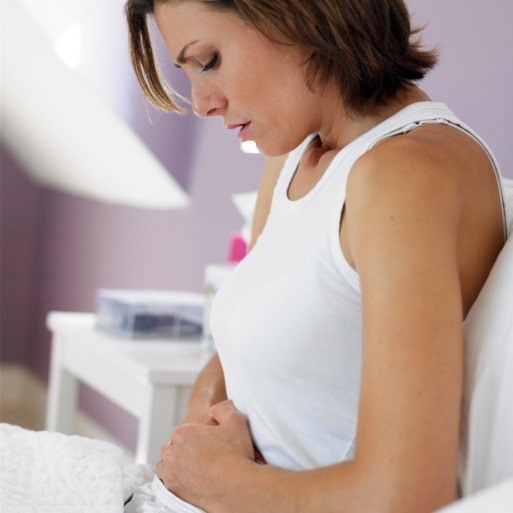 Instruction
On the production of gastric juice affects the nervous system. Inhibit release such strong emotions as anger or fear. So before you sit down, try to calm down, discarding all thoughts of problems and concerns.
Heavy physical work is also not the best way affects the work of the stomach. Try to refrain from eating at least half an hour after work or sports activities.
Try to eat regularly, but not doing endless snacking. The digestive organs also need to rest, so eat only when it is hunger, three or four hours after the last meal. Do not eat large portions. It is better to split them and eat at different times, so as not to overload the stomach.
Drinking liquid before eating but not after. To work stomach will be better if you will be relaxed and chew well and drink it.
If you suffer from constipation, before the main meal good to eat raw vegetables or fruits — that fiber improves digestion. With this, you can eat apples, cabbage in any form, carrots, cucumbers, peppers (Bulgarian). But if you suffer from diarrhea, the amount of raw food should be reduced. For easier digestion of thermally processed foods. But, of course, not fried and heavy flour. Also, don't mix raw foods with cooked, baked or stewed dishes. It causes putrefactive processes in the body, like eating fruits at the end of the meal.
For stomach helpful not too cold or hot food: the first slows the work of enzymes in the stomach, the last one destroys most of them.
After a meal don't go heavy work, but not go – and then, and more harmful. Better relax and take a walk at least 20 minutes.
For the restoration of the stomach from time to time to spend fasting days. At this time eliminate from the diet fatty meat, dairy and flour products, sweets and salty foods. Drinks such as coffee and tea, is also not recommended.
On the fast day, prepare yourself a Breakfast of fruit salad and teas from medicinal herbs, such as chamomile, lemon balm and St. John's wort, rosehip, raspberry (leaves) and flowers of mountain ash. Lunch can cook meatless vegetable soup, make a vegetable salad with cheese and herbal tea. And for dinner, prepare a salad, which season the lemon juice, olive oil, parsley and mint.
Advice 4 : How to restore the stomach
Often after suffering gastritis is experiencing discomfort after eating. This is due to the irregularity, because the damaged cells of the gastric mucosa no longer cope with the usual workload. To restore the stomach and normal digestion, you need to follow certain principles of nutrition.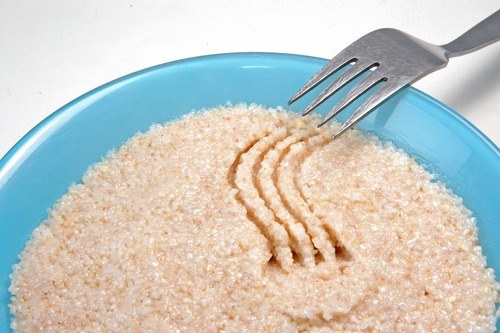 Instruction
To restore stomach after suffering gastritis ditch unhealthy habits. Alcohol and cigarette smoke have a toxic effect on the gastric mucosa. As a result of these toxins inhibited the processes of digestion and evacuation of its contents.
Develop and strictly follow the diet. Eat small portions 5 to 6 times a day, the last RA sne less than 2 hours before bedtime.
Chew your food
thoroughly, idealease must be digested in the mouth. Liquid take before meals and not immediately after it. Otherwise you will dilute the gastric juice and the food will be digested completely.
Avoid spicy, fried and richly spiced food. Avoid taking large quantities of food containing crude fiber — cabbage, greens, raw vegetables. After suffering gastritis damaged gastric mucosa struggling to cope with the abundance of plant fibers. Food should be mild, not too cold or hot. Diet make so that to consume at least 100 grams of protein a day. Protein serves as building material for cell repair in the gastric mucosa. Its source is eggs welded soft-boiled, low-fat legkousvoyaemogo poultry and rabbit, and dairy products.
Do not mix different types of products. For good digestion and assimilation of nutrients is an ideal method of food combining. Ie proteins are used separately from carbohydrates and fats. For example, complete digestion of 100 grams of lean meat requires 1.5 to 2 hours if consumed simultaneously with the potatoes and pasta in the stomach begins the process of fermentation. It is better to eat meat and after 2 hours, small portion of potatoes or other vegetables. In this way, after a week you will feel the difference — disappear bloating and feelings of heaviness and discomfort after meals.
For the restoration of the stomach affects the nervous system. Frequent stressful situations maintain a high level of adrenaline, the result of which is a prolonged spasm of the vessels of the stomach and violation of its functions. Arrange a emotional discharge — daily practice Hiking in a Park or forest. If nothing helps, take at night herbal sedatives. And never sit down at a table in a bad mood, you'd better wait a while and bring your emotional state back to normal.
If simple guidelines to adhere to the principles of proper nutrition does not help, you continue to feel discomfort after a meal and are signs of digestive disorders, consult a gastroenterologist. Perhaps due to gastritis experience any complications and you need additional treatment.