You will need
Flour — 1.5 cups;
Egg — 1 piece;
Butter — 100 grams;
Sugar — 2 tablespoons.
For savoury tartlets:
Flour — 300 grams;
Butter — 200 grams;
The yolks of eggs — 3 pieces.
For tartlets of puff pastry:
Flour - 3 cups;
Margarine - 200 grams;
Sour cream - 200 grams.
Instruction
To prepare the dough for the tartlets , you will need to mix all the necessary ingredients. Butter or margarine in advance to warm up. Next, you knead the dough, roll it into a ball and refrigerate for 30 minutes.
Chilled dough roll out and cut out circles with a thickness of 0.5 cm. Circles can be cut with glass. The diameter of the circles should be 2 inches more than the molds for baking.
Put the dough into molds, if the edges overhang a bit, then bend them inward.
In each mold, on top of the dough, put a piece of foil. On top you need to pour the cargo (beans, peas, rice or other), to ensure that the dough did not rise.
Bake the dough in the oven for 10 minutes at 200 degrees. Then remove the foil and bake until Golden color.
When the tart has cooled, you can fill them with stuffing.
Note
To prepare the tartlets with unusual shapes (leaves, envelopes, etc.) perfect puff pastry. To puff pastry turned out figure cakes should be cut with a knife of dough forms (e.g., leaves), the edges to grease with egg yolk and place in oven on baking sheet at 180 degrees until Golden color. While the tartlets have cooled, it is necessary to remove the dough from the middle, thereby to make room for the filling.
Useful advice
The most convenient for baking tartlets silicone mould. They do not need grease. After baking in such forms, the finished baskets can be easily separated from the edges.
Advice 2: How to make fresh dough
Fresh dough suitable for making ravioli, dumplings, pies and other dishes. Kneading it in several recipes, but in any case you want to use eggs, because without them it will not work elastic.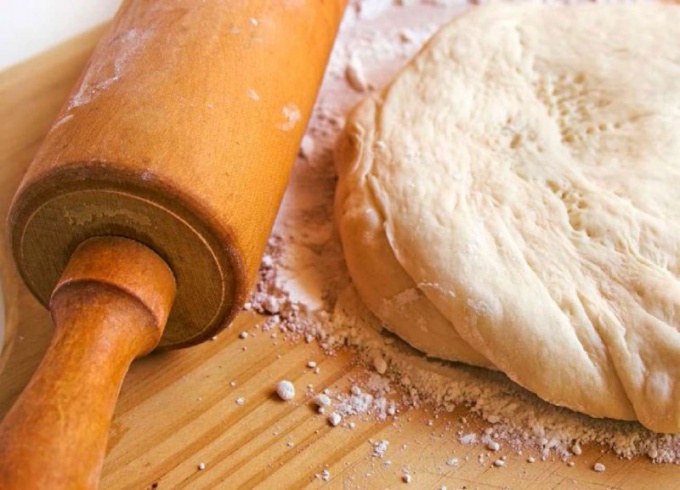 Fresh dough made of water and sour cream


To prepare fresh dough for this recipe requires the following ingredients:
- soda and salt – 1/3 tsp;
- flour – 300 g;
- water – 80 ml;
- egg – 1 PC.;
- sour cream – 20 g

First sift the flour together with the baking soda and salt through a fine sieve. Add to these ingredients the sour cream and mix everything carefully. Next, start gradually adding water, and then crack in the egg. Mix well the ingredients, which should be thick dough. Knead it on the table, and then leave in the fridge for 20 minutes. You can then use it for cooking various dishes.


Fresh dough made of water and milk


For the dough based on this recipe, it is not only flexible, but also hard and that allows him to subtly and quickly roll out. It requires these ingredients:
- flour – 600 g;
- milk – 100 ml;
- water – 60 ml;
- egg – 1 PC.;
Sol – 1 tsp.;
- olive oil – 1 tbsp

Take the flour and sift. Put it in a bowl and in the center make a small indentation. There crack in the egg and pour warm water, which was pre-mixed with salt and milk. Of the ingredients in the bowl replace the dough. At the end add the olive oil. Then again knead it on the work surface and then place in a plastic bag and leave in the fridge for 20-30 minutes.


Fresh dough with sour cream and butter


Fresh dough, mixed according to the recipe, more suitable for cooking pies, pizzas and tarts. It requires the following ingredients:
- flour – 1 glass;
- butter – 200 g;
- egg – 1 PC.;
- sour cream – 1 Cup;
salt -¼.l.

Before you start kneading the dough, you will need to pull the butter out of the fridge and leave for 40-50 minutes to make it soft. Then cut it into pieces and transfer to a bowl. Add the sour cream and then mix everything carefully. You must obtain a homogeneous mass.

In the bowl the main ingredients beat egg and add salt. Mix everything, and then start to pour flour. Required to obtain a homogeneous plastic dough. Then cover with a cloth and leave in the refrigerator for 20 minutes.


Unleavened dough on kefir and butter


This fresh dough is soft and non-greasy. For kneading you can use the following ingredients:
- egg – 1 PC.;
- kefir – 300 ml;
- butter - 70 g;
- salt – 1/3 tsp

Take softened butter and mix it with egg, salt and yogurt. Then, start adding the flour, sift it first. Of these ingredients knead the elastic dough, which is then put away for 15-25 minutes in the refrigerator.
Advice 3: How to cook pizza dough without yeast
Pizza is one of the most popular dishes in the world. Since the 90-ies of XX century, this Italian dish became widespread in Russia. By the way, unlike Americans and Europeans, who usually order a pizza at home in fast-food restaurants, the majority of Russians serve pizza own homemade recipes. The traditional
dough
for
pizza
yeast, however, among fans of a healthy diet have become very popular unleavened
dough
for
pizza
.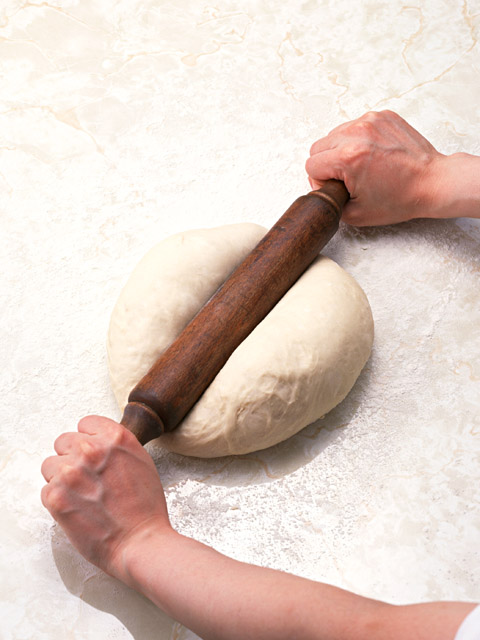 Instruction
The dough for pizza on metadebate 2 eggs with 1 teaspoon salt and 1 tablespoon sugar. In a separate bowl, mix 250 ml of sour cream with ¼ teaspoon of baking soda. Connect together the eggs and sour cream, mix thoroughly. Add the egg-sour cream mix 500 grams of sifted wheat flour and 2 tablespoons of melted butter. Knead the dough and roll it into a ball. Let the dough stay for half an hour, then roll it in bread.
The dough for pizza without yeast in butter and coacervate 500 grams of wheat flour slide and make it deeper. In this deepening put a pack of softened butter, 1 tbsp sugar, ½ tsp salt and 2 tbsp of brandy. Well knead the dough and give it the shape of a ball. Before rolling the dough must lie down for about half an hour. The butter in this recipe can be replaced with margarine, and brandy – vodka.
The dough for pizza on keyreference 150 ml of yogurt, 10 grams of softened butter, 1 teaspoon of baking soda and 1 teaspoon salt. Add to this mixture, 500 grams of sifted wheat flour. Well knead the dough, salmon in a bowl and let it soak. After 15 minutes, roll the dough into a pancake. The yogurt in this recipe you can substitute unsweetened natural yogurt.
The dough for pizza on molokaiensis 500 grams of sifted wheat flour with 1 teaspoon salt. In a separate bowl, mix 2 eggs, half a Cup of warm milk and 2 tbsp. of vegetable oil (sunflower, olive or mustard). Pour the egg-milk mixture to the flour and knead the resulting mass with your hands until smooth. Make the dough into a ball and let it soak for 15 minutes. Then roll the dough into a pancake.
Note
If you care about not only taste, but also its usefulness, add the rye flour for the dough.