Instruction
For the abstraction characteristic bright colors. The abstract is divided into several streams. Each of them is something special - crisp geometric designs or soft circuits; a cold, gloomy or warm tones.In the abstract you can use the usual tools - brush and canvas, but it is better to paint with fingers, sponges - non-standard items, giving a painting an interesting effect.
Drawing
hands abstract among fashionable because in this direction it is believed that the artist paints not with a brush, and soul. The abstract is not accepted to draw pencil sketch. If a line went not where was originally conceived - so be it.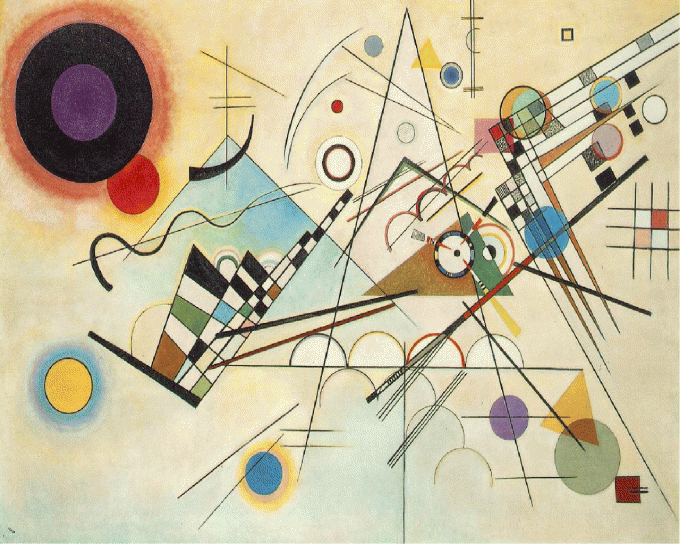 You can draw abstract watercolor. Take a sheet of paper and paint, by color most of all convey your mood. You will need a lot of water. Good wet brush, do not wipe it and do not let it dry. Dip it in paint, then once more dipped in water. Then quickly bring the brush to the paper sheet, not touching it, leave drop. Allow it to spread.Repeat the procedure with other colors. You can leave a lot of white space, and can, in contrast, try to fill it with bright colors. When paint starts to dry, you can take a brush with stiff bristles or dental puppy and a little to feather the boundaries of the resulting objects.
Drawing abstraction, you can use a ruler with geometric shapes, for example, the officer. Draw the background on a white sheet. To do this, first wet it with water. Best of all, if it is not uniform. From afar it is possible to spray paint and allow it to spread, for the wet sheet to quickly strip and blend with a wet brush.You must achieve a gradient effect - a dark rich color at the top and bright, translucent to the bottom of the sheet. Let the background dry. Take a ruler and variabilite shapes over the background. This is best done from paint. Can you think of a story or have the colors randomly. In any case, you always have the excuse - "it's the idea of the author".