The undisputed leader of the rotation is the greens, in particular, all sorts of salads. Spinach, rucola, lettuce – all of these crops can be sown throughout the summer season. July is the best time for their planting. These crops have a relatively short gestation period. However, here there is one nuance. There are early and late varieties of salads. First for planting in July are not suitable, since under the bright sun, they quickly released the arrow and bloom. Sowing salad vegetables, it is important not to forget to water them in a timely manner. If there is insufficient moisture in the lettuce will become bitter taste.

In addition, in July we can safely re-sow cilantro, parsley, onions on the greens, Basil, dill. Some gardeners try to grow in July, radishes. However, not all this idea could succeed as long photoperiod and also in the bright sun, this root quickly release the arrow. It is better to delay planting radishes until August, and in July a good alternative he will be a daikon radish.

You can sow beets and carrots: early ripening varieties will give you a harvest by the middle of September. However, the yield of large size to collect is unlikely. The roots will grow small, but sweet and juicy. Do not deny yourself the pleasure to plant a turnip. The July planting of this root will be perfectly stored in the winter.

Boldly sow perennials such as mint, lemon balm, sorrel. But this year their harvest is you don't enjoy, but lay the Foundation for next year.

As you can see, in July at the cottage it is possible to plant many crops. The most important thing – correctly to select varieties and planting to ensure proper care.
Advice 2 : What crops can still be planted
Often the choice of villas or country house is delayed. And now, it's the middle of summer, all planting dates are missed and you look with envy at neighboring sites, where ripening harvest. Do not despair, but forward to the store for seeds. You can still have time to harvest.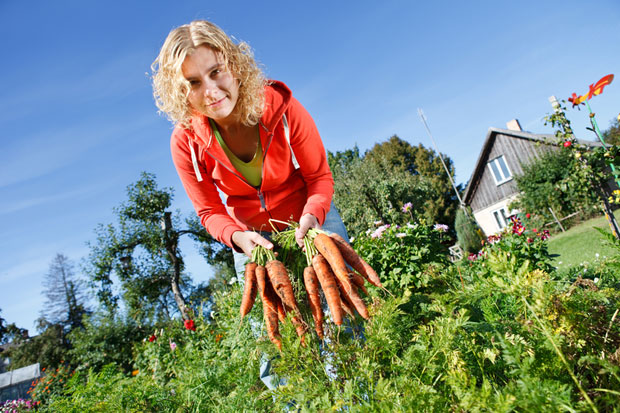 Modern early-maturing hybrids – a boon for gardeners. In fact, even conventional varieties (except of late) are going to enter into a state of technical maturity and to harvest. The only disadvantage is to keep young roots is impossible, as they deteriorate quickly.
Put greens
Dill, salad vegetables, spinach, arugula can be planted throughout the summer. They quickly germinate and the tender leaves can go in the salad after 2 weeks after germination.
Radish, daikon radish, regular radish – these vegetables have time to Mature in addition as the day waned, the less the likelihood that crops will go into the arrow."
Be sure to plant peas. To eat them you will be able only at the end of August, but tight juicy pods with cool peas are much tastier than the July pea, which is often dry due to lack of rain and quickly becomes starchy.
Zucchini and squash have time to ripen and give two or three crops. However, you will have to remove all the excess flowers and ovaries, leaving some of the largest.
Cucumbers and tomatoes
To plant or not to plant? Plant cucumbers in containers, choosing the hybrids that don't need pollination. With the arrival of autumn frosts, they can be put in the room where they will safely Mature.
If you want a tomato, ask the neighbors a few large laterals that already have buds. Put them in a hole and don't forget to water more often. As a rule, the shoots planted in what way, will have time to harvest enough for a couple salads. Under favorable weather conditions, the yield of laterals slightly different from the yield of the parent plant.