You will need
- pike;
- vegetable oil;
- tomato paste or ketchup;
- lemon;
- herbs, salt and pepper;
- parsley;
- foil.
Instruction
It is better to cook on the grill pike you just caught. If you are lucky this fish is, you clean it. This will scrape the scales with a dull knife. Usually freshly caught fish is removed very easily. Then rinse the pike from adhering scales and cut the fins, although it is possible it and not to do. As you like. Disembowel pike, the head is not cut off.
Make several cuts along the back and RUB the chicken with salt, pepper and spices, which choose according to your taste preferences. Squeeze the juice from the lemon, mix with vegetable oil and pour the pike. Wrap the fish with cling film and leave to marinate for 30 minutes.
By the time pike cooking on the grill he should be with hot coals. Remove the plastic wrap with marinated fish. You will bake the pike
in foil
. This is much better because the fish will be juicy and flavorful, although without the crispy crust.
Put the pike on the foil. Cover with ketchup or tomato paste, you can add mustard, but it's not for everybody. Chop the parsley and sprinkle on her carcass. Wrap the edges of the foil and begin to roast a pike on the grill, resting on the bars. Don't forget to flip several times. Remove the foil and enjoy the delicious fish.
Useful advice
To cook a pike on the grill and pieces. To do this, cut the fish, marinate and bake it on skewers like a regular kebab.
Advice 2: How to cook pike in foil
Want to please family a healthy, delicious dinner – cook baked pike in foil. To cook fish in the oven is quite simple, it will be another unforgettable tender and juicy. Besides baked fish retains a large number of useful properties and vitamins that are so essential for our health.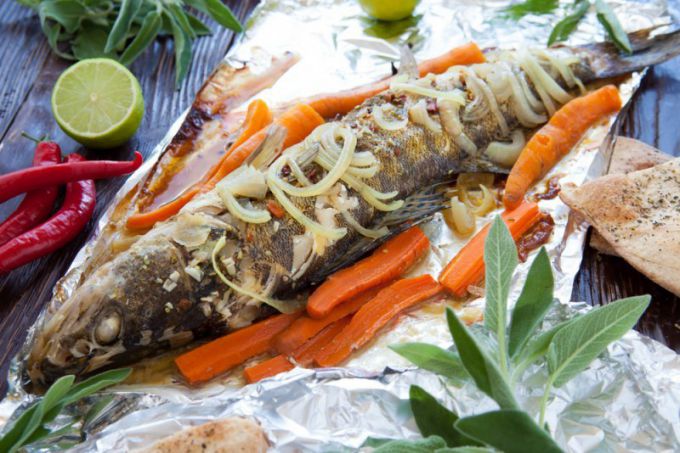 You will need
1 lemon,
greens (to your taste),
2-3 tomatoes,
1 onion,
vegetable oil,
mayonnaise,
salt
pepper
spices
foil.
Instruction
Pike good wash, remove the scales, entrails. Cut the gills.
Fish RUB with salt, pepper and spices.
On the external side lubricated a little mayonnaise.
Slice the lemon, herbs (dill, parsley, cilantro) and this mixture stuff the pike.
Prepare a baking sheet, from above to lay the foil, greased with vegetable oil. Carefully lay the fish on foil and top with the chopped add tomato slices and onion rings, carefully fold foil so that during baking is not leaking out juice. Put in a pre-heated oven to 200 degrees.
Bake the pike in a sealed foil about 20-25 minutes, then gently expand the foil (so as not emerged juice) and leave to bake for another 15 minutes. Rosy, tasty the pike is ready, spread on a large flat dish and decorate with fresh vegetables, herbs and olives.
Useful advice
To remove the smell of fish with knife, cutting Board and wooden utensils, you need to lubricate all of these items with vegetable oil. And then wash with detergent, first in cold water and then in hot. If you fry frozen fish in a pan, sprinkle it with vinegar or citric acid, then the fish will not fall apart in the pan.
Advice 3: How to cook shish kebab on the grill
Summer is a time of relaxation, songs around the campfire and romance. Complement your evening will be a cooking culinary masterpiece - kebab on the grill. Quick and tasty!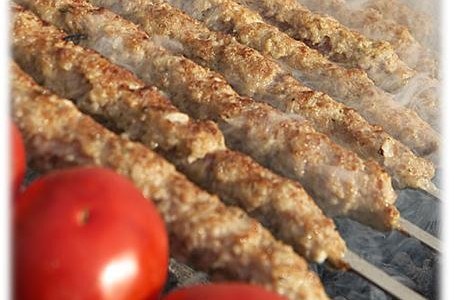 You will need
Beef or veal - 2 pounds, sheep's tail - 550 grams, onions - 5 pieces, spices - to taste
Instruction
Meat, half the fat tail, and bow them in a meat grinder. In the easy dish beef knead with your hands for as long as possible until smooth, then cover and knock on the table to beef enriched air, and was magnificent.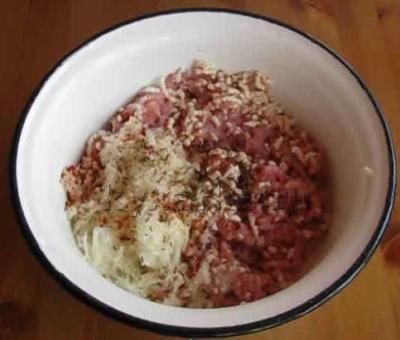 Next, put in the fridge for 2 hours Then take out the stuffing and carefully strung on skewers in small portions, as if enveloping layer by layer, alternating with thin slices of rump. Skewers need flat. They kicked faster roasts, and sculpt will be better.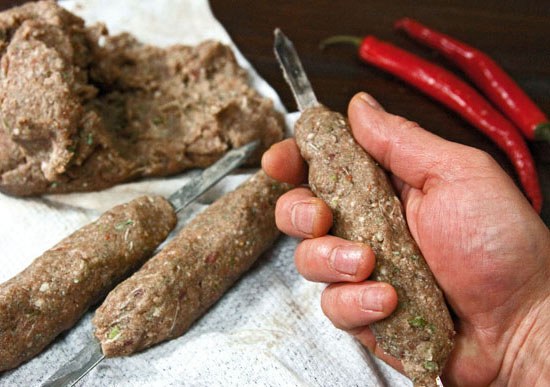 After each layer is hand dipped in hot (bearable to the hand) water. Fry on hot coals.