Instruction
Collar-stand.
The most common type of collar tight sweaters and turtlenecks. Fit this collar on the spokes. And the fittings should be the same size or smaller. Whether knitting a collar on circular needles. Measure the volume of the head and calculate the number of loops, making a sample. Already stitched sweater circle the neck dial the number of loops. Loop knit into a tight elastic band one front, one back (if you want a wider elastic band – two obverse and two reverse). Tie the collar to the desired length, close the loop. When closing the loops do not tighten the yarn, otherwise the neck will strongly decrease. The end of the thread neatly tuck between the loops or, if necessary, hem.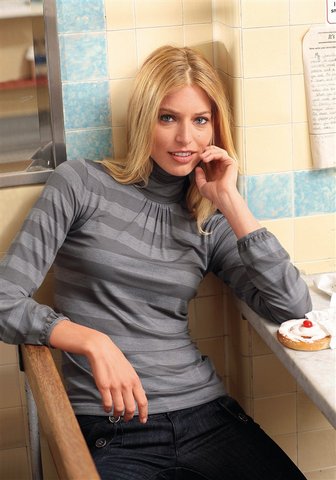 Collar-clamp.
The above-described stand-up collar is a more severe kind of collar-clamps. Traditionally, this type of collar should be free to lie on his shoulders. How to achieve this effect? Start knitting the same way as in the case of a stand-up collar – typed loop in a circle. Knit cowl neck best stitch – one row knit facial loops, purl the other, though the reverse should be directly visible, that is, a person becoming inside-out. This will not handle edge, he will spontaneously call it a day. Knitting is not tight, loose. When knitting each row add a loop to the end of the mating collar needs to be a trapezoid, one side of which is equal to the width of the throat, and the second shoulder width. Close knit freely, not contracted.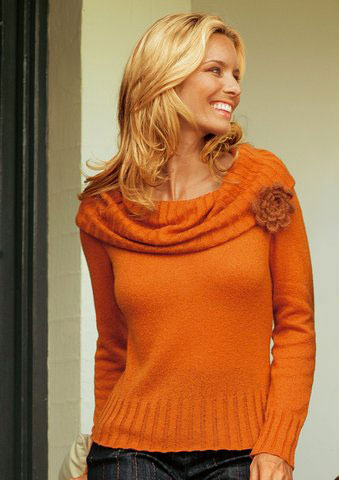 Fold-over collar.
Turn-down collar fit like a collar, only it can be knit on a conventional, not circular needles. Find the middle of the neckline of the front. Check his thread. Starting from the center dial the number of loops. Depending on whether you want the collar tight or loose, you can knit it as a rubber band and stitch or garter viscous (all loops in all rows purl).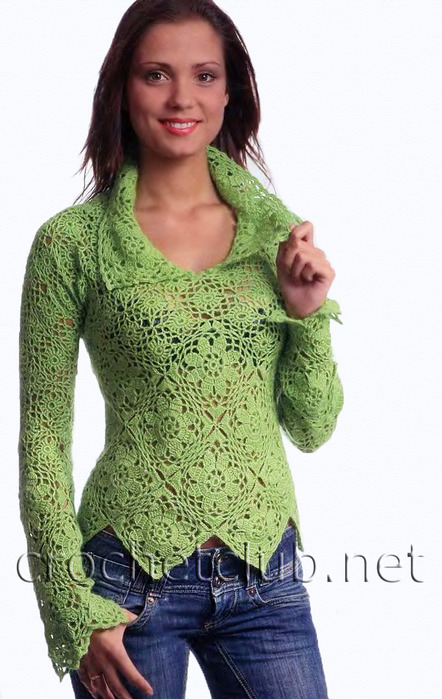 Collar-necklace
Collarnecklace fits like a collar, but by the end of the product you vymazat pattern – for example, openwork: promazyvaya two loops together, then do a yo, two loops of the front two together again yo. And so as much as you want of the picture. Or tie collar-frill – knit into each loop, as the following set of ordinary stitch. After pattern you can embroider with beads or beads.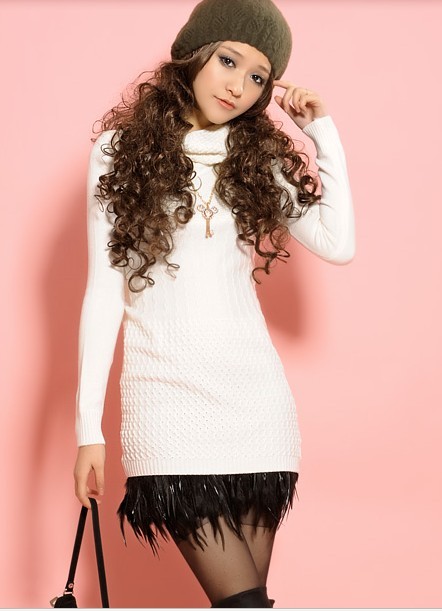 Openwork collar.
Openwork collar it is best to crochet. Crochet allows you to not only immediately snap the collar to the jacket, but to bind him separately, and then sew. Take any scheme of the Internet. Primarily for openwork knitting uses the technique of column with nakida, the rest is a matter of imagination.