You will need
The ability to navigate in the lines of the palm
Instruction
Locate hand "reference point". The hill of mercury under the little finger. The Heart line begins between the bases of the index and middle fingers and goes in the direction of the little finger. This is one of the main lines, it is usually clear, so look for smaller lines the from it.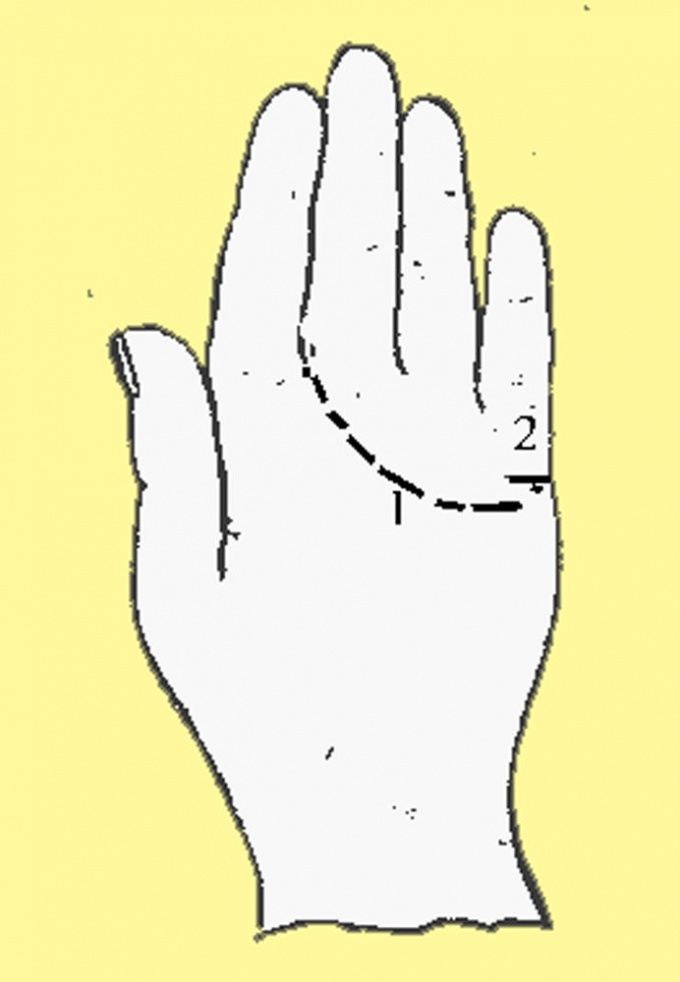 Look at the palm line of marriage. It's a small line on the edge of the palm between the base of the little finger and the end of the line of the heart. It is also called the line of love. It shows how many strong cordial attachment will test people for the whole life.
Find the line of children. They depart from the line of marriage. Pronounced deep lines portend sons, slim talking about the daughters.
To determine the period of life in which children have the greatest chance to be born, but approx. Mentally divide the gap between the heart line and the top of the hill of mercury on three. Each part is approximately 25 years. Let's see which of these segments are marriage line and children line.
Note
Guess it is possible and right and left hand. This is usually done in the hand you do most of the action.

If the love line is solid and clear, it speaks of a lasting marriage. Short branched sections of love suggest a great number of romantic involvements.

Men of the line of children can mean not only his own offspring, but also those children to whom he is greatly attached - for example, foster.
Useful advice
Marriage line and children line better visible, if a little bend palm. In some people they may not even exist. This does not mean that a person will live its whole life without love, or not to have children.

You can use another method of determining the number of children in that case, if the desired line on the hand is not visible. This will require a needle with a long thread. Take the ends of the thread in your right hand and release the needle. Straighten your left palm slightly with his thumb. "Adjust" the needle, placing it between the thumb and fingers. Several times raise and lower the needle in between so that it did not rise and did not fall outside the plane of the palm. "Hang the needle over the middle of the palm. If it starts to move in a circle – it's a girl, if to swing – boy. The changing nature of the movement could mean twins. Again "set" the needle. If you have more than one child and multiple – needle again starts to move. Repeat this until the needle suspended above the centre of the palm, did not immediately stop.