Instruction
The DVD contains a movie:
Go to the Explorer to that drive, select all folders in the root directory and copy them to a folder on your hard drive that you have set out to store copies of it. You can copy by dragging the selected data to the new folder and selecting "Copy" from the context menu, available by pressing the right mouse button on the selected objects. Then, select a folder on your hard drive, open the shortcut menu again and select "Paste". Wait for the copy process.
If you are going to convert a movie in any other format (avi, mkv, etc.), it is possible to do without pre-copying the hard drive, simply specify the program-Converter your DVD drive as the source data for conversion. In the process of converting the result file will be written to the hard disk.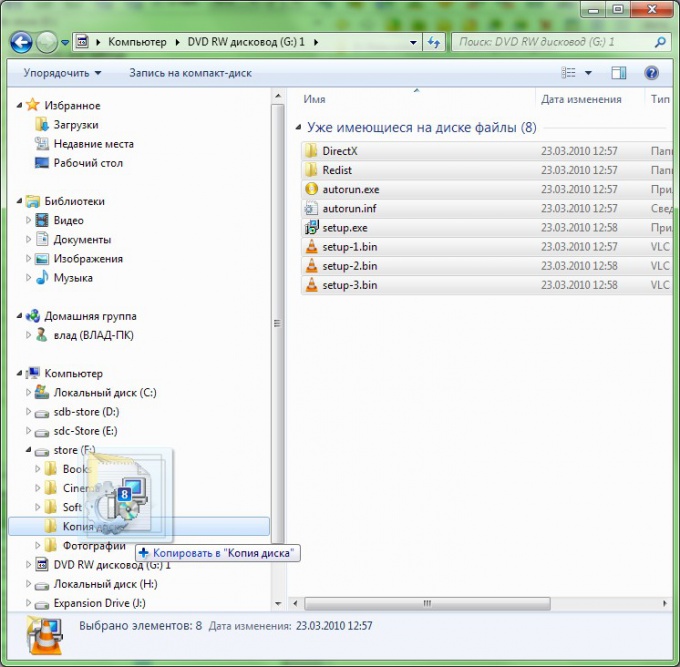 A disc containing mixed data (photos, documents, etc.).
As in the first case, it is sufficient to open the drive in Explorer and selecting all the files and folders to copy to the hard drive.
If the disk contains a distribution kit (installation files) of any software (e.g. games), then it is advisable to make a so-called image drive. This can be done with programs like Nero Burning ROM, CDBurner Daemon Tools. In the future, for the use of the image, in General, it will have to mount on a virtual CD/DVD-ROM.