Instruction
People suffering from hereditary blood disorders, aspirin is absolutely contraindicated. Patients with diseases of the gastrointestinal tract, liver and kidneys, and pregnant women should refrain from taking this drug. Young children (under 3 years) take aspirin also should not be.
If the drug is used as antipyretic, adult patients are usually prescribed one tablet for the reception from 2 to 4 times a day. A single dosage from 300 mg to 1 g. the Maximum daily rate of aspirin for adults is 4 g.
For children 3 to 4 years the maximum daily dosage should not exceed 0.8 g. At the age of 4-10 years, it increased up to 1 g, from 10 to 15 years — to 1.5 g. Taking aspirin also 2 to 4 times a day.
When aspirin is used as anti-inflammatory and analgesic in the treatment of diseases of the joints (arthritis, arthrosis), the selection of a single and daily dosages should be based on indicators such as effectiveness and duration of pain. In most cases, single dose is 0.5 to 1 g and the maximum daily dose should not exceed 3 g.
If aspirin is used to relieve migraine attack, a single dose of 1 g. depending on the condition of the patient can be taken during the day the same dose 1-2 times. The maximum daily dose in the range of 3 g.
In the case where the aspirin is used to thin the blood (in the prevention of reinfarction, for example), it is recommended to take it 3 times a day 100mg.
Most doctors and pharmacists recommend taking an aspirin soon after a meal, preferably in the form of powder (for fast and effective absorption by the body). To minimize the harmful effects of acetylsalicylic acid on the stomach, you must drink powder aspirin plenty of fluids. You can also use a soluble form of aspirin (the so-called effervescent aspirin).
Advice 2: Like taking aspirin to thin the blood
Aspirin or acetylsalicylic acid is a nonsteroidal anti-inflammatory drugs. Available in the form of coated tablets and effervescent soluble form. Is used to treat pain, heat, rheumatic diseases, as well as the operation for the prevention of thromboembolism and thrombosis, heart defects, heart attacks, strokes, atrial fibrillation and as prophylaxis. To make the aspirin as antiplatelet drug, should be examined and obtain a doctor's recommendation.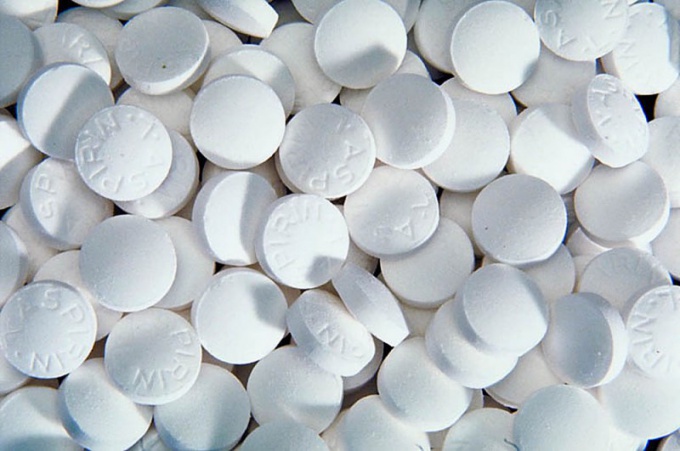 You will need
- a glass;
water;
- aspirin.
Instruction
If you are prescribed aspirin as a means of thinning the blood, follow the physician's recommendations and do not exceed the stated dose. Any non-steroidal anti-inflammatory can cause lesions of the gastrointestinal tract, so never take aspirin on an empty stomach. The least impact on the gastrointestinal tract aspirin has 30 minutes after a meal.
If aspirin was prescribed to your child, you can give 4 years: half tablet 3 times a day. The intervals between doses of the drugs should not be less than 4-6 hours. The maximum daily dose should not exceed 100 mg per 1 kg of weight of the child. As antiplatelet funds are usually prescribed aspirin in the shell 1 tablet 1 time a day.
If you have an aspirin, take it according to doctor's recommendations. In the prevention of thrombosis, thromboembolism, heart attack, stroke, take 1 tablet "Aspirin Cardio" 3 times a day.
Acetylsalicylic acid under the trade name "Aspirin UPSA" is a soluble effervescent form of aspirin. For use dissolve 1 tablet in a glass of water, drink immediately after dissolving. The maximum daily dose should not exceed 6 g.
If you suffer from ulcers, gastritis, diathesis, asthma, used other drugs, have problems with kidneys or liver are pregnant or nursing a child, inform your doctor.
Also the doctor should indicate if you've ever had a gout attack, if you can't handle aspirin, are taking anticoagulants or have other health problems.
Note
Never start taking aspirin without the advice of a doctor, especially if you want to thin their blood. Long-term use of nonsteroidal anti-inflammatory drugs available only by doctor's recommendation, under his immediate control and under the control of laboratory parameters of blood and urine.
Advice 3: How to give aspirin to children
Aspirin is a common analgesic, anti-inflammatory and analgesic. However, to give his children up to 12 years is prohibited, as this drug may contribute to the development of severe complications of flu and colds, hemorrhage, and even lead to such deadly diseases as Reye's syndrome.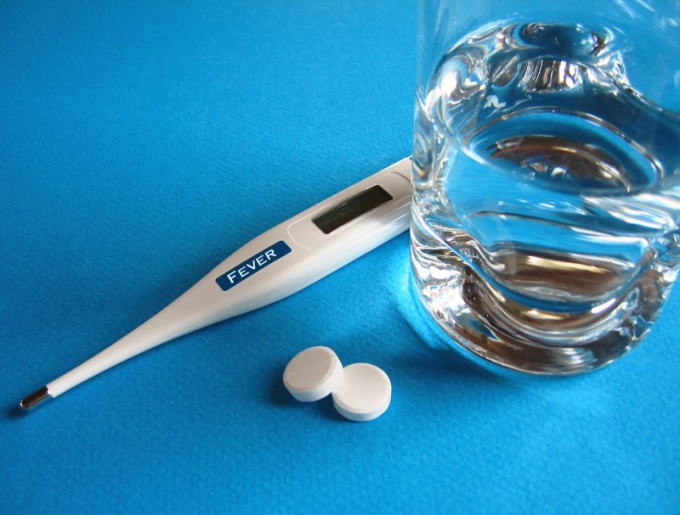 Instruction
Recent research in the field of medicine showed that taking
aspirin
and negatively affects adult health, and especially the child, the body which is particularly sensitive to this drug. It contained acetylsalicylic acid irritates the stomach walls and as the temperature increases the permeability of blood vessels, which can cause bleeding in the organs and tissues.
In children acetylsalicylic acid can also cause acute hepatic encephalopathy, which leads to the liver and then the nervous system. This disease called Reye's syndrome. Moreover, in order to determine the predisposition of the child to such a disease impossible.
Exclude kits from the baby all the drugs containing acetylsalicylic acid. And keep them out of reach of children.
To reduce fever give your child medicine created the basis of paracetamol or ibuprofen for example, Nurofen. When taking these medications you can even alternate between them, but only on the advice of a doctor.
If they do not help, call an ambulance, which usually gives an injection of dipyrone, but he's also not particularly useful. Aspirin is also use only as the last resort, when other medications do not help, and watch carefully afterwards for baby.
If while taking this drug you notice your child vomiting, accompanied by weakness, contact your doctor immediately as it may be signs of Reye's syndrome. The following symptoms can be moods, aggression, disorientation in space, as accumulated in the fat bodies will exert excessive pressure on the brain, convulsions and even coma. The first symptoms of this disease are similar to symptoms of other diseases. Remember that only the timely diagnosis and treatment of Reye's syndrome will help to save the life of your baby.
Advice 4: What to replace aspirin for colds
Aspirin is a time tested analgesic, antipyretic and anti-inflammatory drug. However, according to the findings of scientists there are numerous category of people suffering from increased susceptibility to it, manifested in the form of allergic reactions. In this case, we can replace aspirin to other drugs not containing aspirin or natural remedies operating effectively.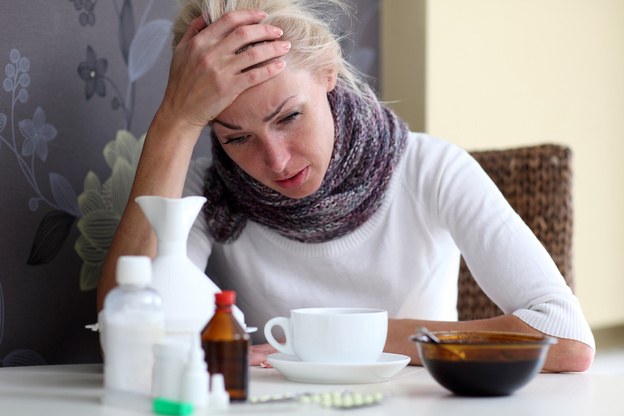 Instruction
The main reason for the negative response of the organism of some people in the aspirin is the effect of acetylsalicylic acid from the aspirin which actually is, so you should replace it with drugs, which this component does not. For example, such as paracetamol (trade name "Panadol", "Calpol", "Efferalgan"), ibuprofen (trade name "Nurofen", "Busan"), "Rien", etc. These drugs have the same properties as that of aspirin, i.e., reduce fever, reduce headache and sore throat.
With a large variety of drugs produced by pharmaceutical companies and the possibilities of their interchangeability, there are many natural remedies that are similar in properties with the aspirin. One of them is the infusion of willow bark, rich in glycoside salicin – a substance which when used by the person inside in the form of infusion or decoction starts to produce salicylic acid, have an action similar to synthetic aspirin.
The method of preparation of medicinal decoction.
Take 1 tsp. of dry powdered willow bark and pour a glass of boiling water. At elevated temperature drink 200 ml of warm broth 4-5 times a day before meals. Tellingly, this drink has no side effects, it is not recommended to abuse it only to pregnant women and nursing mothers. The infusion is prepared by the same recipe as the broth, only further aged in a water bath for 15-20 minutes. Take 100 ml during the meal.
Pharmacy aspirin it can replace the berries. Fresh or defrosted at room temperature raspberries, black and red currant, cranberry, cowberry is not only a source of various vitamins, but time-tested "emergency" when cold, i.e. at an elevated temperature and sore throat. You can just eat the berries, and can turn them into juice and drink a glass 5-6 times a day.
Manufacturing berry juice.
Mash the berries, squeeze the juice. Pulp (what is left after the push-UPS) pour boiling water over, cover and towel or napkin and let it brew. Add sugar to taste or honey and drink to health. To get the full taste can add to the juice fresh juice. The latter is also suitable as a remedy for colds, but it must be remembered that it contains high amounts of acids, so use it with caution (in particular, people who have problems with the gastrointestinal tract), or diluted with water.
Tea with lemon, raspberry and lime color. It is an excellent antipyretic and diaphoretic, which enhances the effect when you add the honey. Such tea people fleeing the cold for a long time. He today remains the no 1 drink for patients, a pharmacy can not tolerate aspirin, or when tablets are simply not at hand.
Useful advice
At the first sign of a cold wise to go to a doctor and treatment that the doctor prescribed, and not to make decisions about medicines.