Instruction
Meet on clothes, and prom is no exception. Your dress should be elegant, neat, navasivayam and, of course, festive. The same applies to Trouser suits for boys. Agree, it's hard to behave like a lady or a gentleman if you don't conform to a secular way. Take time to apply proper makeup to make a beautiful hairdo and make sure that your decorations are tasteful. The young men, according to dress code social events, it is necessary to Supplement your way tie, bow tie or a scarf.
Be responsible and obligatory in relation to their gentleman/lady and to her parents. What is the responsibility? If you came for the evening with someone in a pair, don't throw your companion. Agreeing to accompany him, perform its obligations until the end of the ball, so do adults and respected people. If you came to the event alone, it is quite possible that you will find a companion for the evening (and sometimes life) just at the prom, looking at former classmates with new eyes. Be friendly, open, cheerful. In relation to parents, your responsibility is to show that you will return home in a strictly specified time, will, if the parents do not attend the evening with you. And, of course, you should not make rash and life-threatening behavior and to consume alcohol.
Control yourself. A hallmark of a true ladies and gentlemen - the self-control and self-control. A sure way to lose control, become inadequate and unmanaged drink alcohol. Remember how you spent months preparing for the prom, wanted to celebrate the occasion beautiful and dignified. If you drink alcohol, the memory may fail, and about the events of the prom you will forget. In a drunken stupor, you can do things and say words that will be ashamed. Moreover, under the influence of alcohol, you can even fight and cripple.
Do not forget the elementary rules of politeness and observe the etiquette. Don't be late. Skip forward girls and women and serve a lady's hand if you are a young man. Be kind and accommodating to teachers, talking to others compliments. Don't spend this festive evening with friends football or cosmetics. Have fun, participate in contests and entertainment that offers leading of the prom, do not refuse to leave the dance floor. This is a great way to have a good time and to enjoy fellowship with former classmates.
Advice 2 : How to prepare for the prom
Prom is not only a very important and touching event in the life of a high school graduate and his parents. It is also a milestone between childhood and adulthood. So to prepare for such a celebration must be especially careful.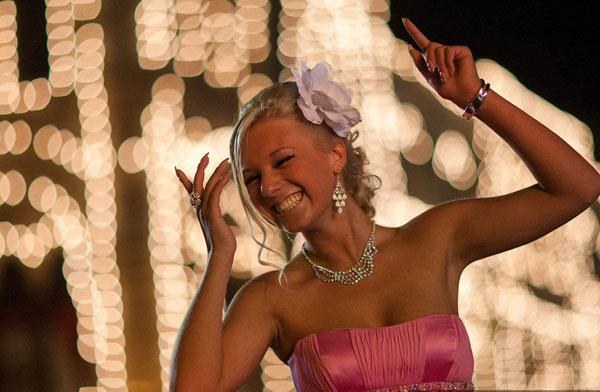 Instruction
Of course, the first thing you try to do parents of graduates it's the same dress. Etiquette in this case is very complacent to young people. For they prescribed a rule that the ball must be put on a strict classic suit. The only way to change is to put an order. The choice of the rich. Quinceanera ball dresses, cocktail outfits - you can choose whatever you want. The main thing is to pick an outfit for the figure. And then properly collect the whole image - a hairstyle, shoes, accessories and handbag.
It is desirable to find a hairdresser that will do hair graduate, at least for a month or two before the event. By the way, to sign up to it must also advance, otherwise solemn day hairstyle will have to do yourself. At the first meeting with the hairdresser need to bring a picture of the dress so master will be easier to navigate and to choose the appropriate hairstyle.
The rule "beforehand" works in the case of other artists, specializing in beauty specialist in manicure, pedicure. The Solarium is also applies to.
You should carefully consider the make-up. Prom is recommended to do gentle, almost imperceptible make up. Girls should not choose bright colors better than pale peach or pink tones. If you overdo it with makeup, the young lady will lose its charm and turn into an adult woman. And the prom is first and foremost a celebration of youth.
As for the manicure, it also needs to be very careful. Ideal for prom - manicure in the style of the French. If a graduate of the French does not like, she may prefer a light Polish.
Shoes pick up not only beautiful, but also very comfortable. After dancing they'll have all night. A view of elegant dresses, combined with bare feet due to the fact that the feet are chafed and swollen, not the best way, prom.
Just before graduation, you must take care of the body and face. Perfect tonic bath. After you need to apply a moisturizer all over body and face. The skin has a nice shade, experts recommend to apply to the skin a special cream with a shimmering effect. The skin also needs to thoroughly prepare to make the mask, moisturize. And only then proceed to applying makeup.
The success of the prom is in a good mood. This will give the image of completeness.
Advice 3 : Five things which you should avoid at the prom
Ten years of study behind. The finished suits and dresses. Prom promises an unforgettable experience. Not to spoil the mood of themselves and others, should refrain from certain actions.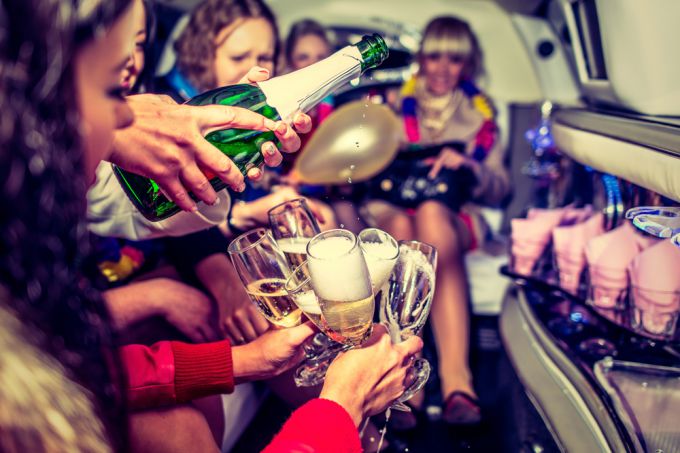 1. Don't get drunk. Generally, schools strongly oppose alcoholic beverages when the celebration is planned within the walls of educational institutions. However, the restaurant and other entertainment facilities cannot guarantee the "dry law". Young people are not able to control the amount of alcohol consumed, the result may come hard hangover and even poisoning.
Tip: eliminate alcohol from the diet or limit yourself to 1-2 glasses of light alcoholic beverages: champagne, wine, etc. alcohol Drink clean water and drinking tightly, then problems with overdose will not happen.
2. Do not hold a grudge. It often happens that many are waiting for prom to finally Express all claims boring to the teacher or to take revenge on someone from my high school. Blow off some steam before the holiday: tear photos, popinat a punching bag, etc. if you so desire. To spoil relations with people, hoping that you never see, is not: the fate of the controversial, and the people you said nasty things spur of the moment, you can still be useful.
3. Do not make romantic plans. To lose their virginity on prom night is one of the silliest errors of youth. So as not to regret the past, look to love more appropriate place and time.
4. Not sneaking out of the house. After the official celebration, along with parents of teenagers in a hurry to retire the company have someone at the cottage, etc. To graduation did not end in the morning, held in a police station, make sure that the cottage actually belongs to a classmate, and don't forget to warn parents where you are going and what time coming home.
5. Do not linger at the table. Inability to dance or shyness is not a reason to deny myself the pleasure. Remember that other such nights! And who will look specifically for you in the twilight, when having fun in a crowd? Tell yourself: "This is my night. I will succeed!" and head to the dance floor. For the full confidence it is possible in advance to attend dance classes.