Instruction
The easiest way to get the German citizenship you would be if you belong to the category of the so-called German immigrants. Moving to their historical homeland, ethnic Germans almost immediately get the citizenship of the country and can enjoy all its privileges. Spouses receive their first residence permit and after three years can become German citizens. Through three years of living together to apply for German citizenship can spouses of German citizens, regardless of the date of entry into the territory of the state
The second way to obtain German citizenship, may be entering the country as a refugee or is contingent on a work visa. Under the program contingent refugee are all applying for entry on the Jewish line. First, people get a residence permit. And after 8 years can already apply for citizenship. Children born to foreigners residing enough time in the country can claim citizenship. Sometimes there is such a curious situation when the parents are still in the status of foreigners, and the child can boast kinderausweis indicating his belonging to the German people. But do not think that Germany, like the US gives citizenship by birth. That is, if you, being on the big term of pregnancy, will arrive in Germany, give birth to a child, no rights to German citizenship , the child will not receive.
Another possibility to obtain German citizenship is your belief that you need Germany as a citizen. If you will share your conviction, they will meet you. For example, you can arrange in Germany your business with a registered capital of not less than 25,000 euros, will create at least 10 jobs, your company will be profitable and successful. In this case, Germany would try not to lose you as a businessman and investor. One of the bonuses that it can offer in return, is citizenship. Or you can be a great scientist, cultural activist or athlete, such as the Klitschko brothers. Other legal ways of obtaining citizenship of Germany.
Advice 2 : How to obtain German citizenship without giving up Russian
To obtain citizenship in Germany
today is not so easy. It is not enough to live on its territory 8 years, speak German, have a steady income and not to be judged, still need to be tested for knowledge of culture, history and the policy system.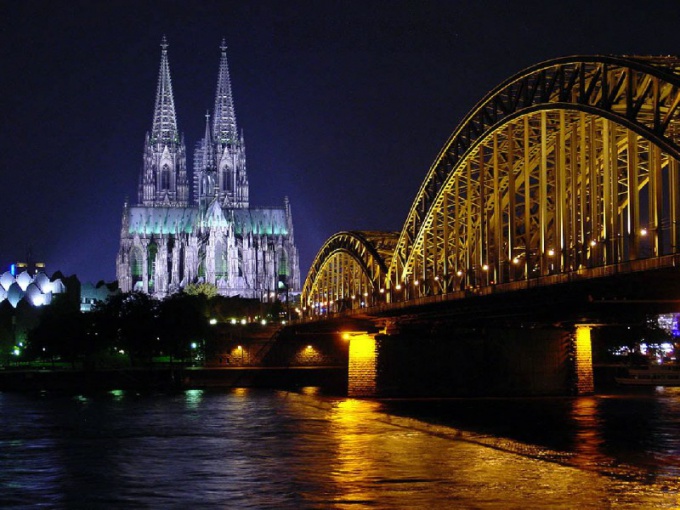 Statement
For starters wishing to become legally German citizens should submit a special statement for this will need to take the form on the website of the immigration office or at the Prefecture. Fill in the application have each family member, including children (minors signing legal representatives). After filing, you will need to pay a fee, which will differ at a cost: for children less and adults more. It should be noted that the fee may be reduced in the case if the family has many children or the poor applicant.
The application form is quite extensive and contains a lot of personal questions. So, you have to tell what political and religious beliefs you adhere to, what are your Hobbies, what amount of money you wish to earn, to explain why Germany you chose their place of residence and why you do not live by at residence.
After submission of the application, which was, perhaps, the very easy step, need to be considered, and this will need to meet certain conditions.
Paperwork
So, who want to live in Germany must have a visa, preferably unlimited. Otherwise, you will need the Consulate to pre-specify the additional conditions for registration of citizenship, with reference to your visa type.
Continuous residence in Germany for 8 years, as mentioned above, as necessary. The next condition is that the applicant has had steady income and did not receive unemployment benefits. In this case there is no need to work with the whole family. So, the husband can receive the income, and the wife sitting at home, doing chores or children, and they will both be able to obtain citizenship. This is called a combined consideration of the application.
Will have to go through and charming a test of language proficiency of the host country. After the need to renounce citizenship of the country of Exodus, and in the case that you arrived to Germany not from the native state, you need to provide proof of citizenship or residence permit in the country where you entered.
To abandon the existing Russian citizenship is not necessary to those who enter the country for family reunification or restores historical roots. In addition to the simplified order of obtaining citizenship for such categories will be provided and measures of social support.
Examination of documents
When considering the package of documents employees of the migration office of Germany is determined not only by their authenticity and actual compliance, but and render a verdict whether the country needs a new citizen with the education, profession, habits, lifestyle and goals.
The process of obtaining citizenship in Germany is about one year.
In case of positive consideration of the application shall be issued a special paper, which guarantees citizenship. Certified package of documents and guarantee you need to contact the Consulate and wait for the preparation of admission to citizenship.